Trip Report: Working in Kuala Lumpur, Malaysia
Published on
June 27, 2019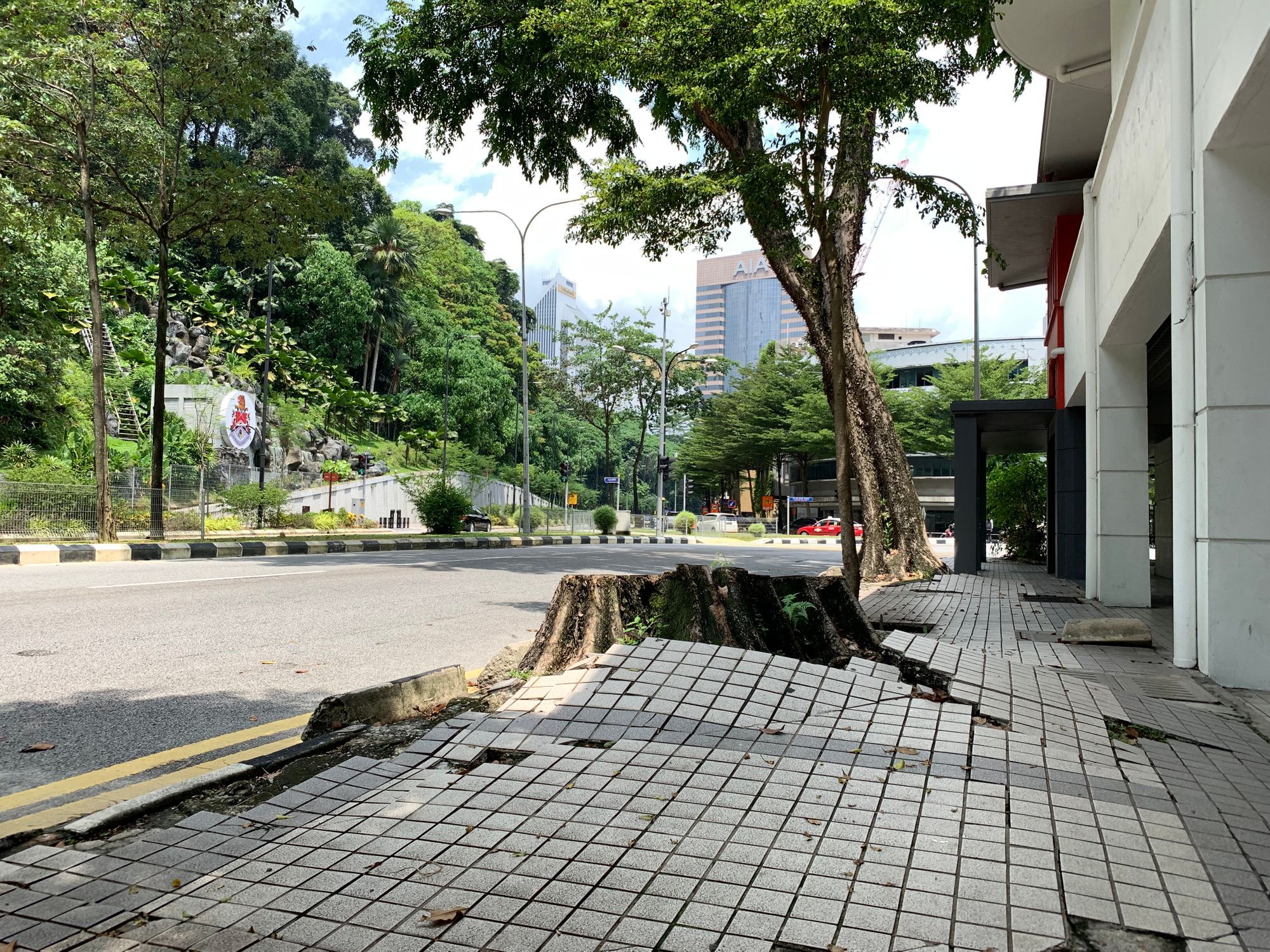 After checking my countdown app far too many times it was finally time to make my way down to Kuala Lumpur again. I was going to stay in Asia for 4 weeks this time, 3 weeks of remote work from Kuala Lumpur and one week of vacation in China. I usually try to travel very light and so I set off to Berlin Tegel airport to start my 18h trip with my cabin-sized suitcase and a small backpack.
At the end of this post there's a "Recommended reading music" for some background tunes.
Thanks to Manu for his encouraging words that motivated me to write this up!
Flight
This time with Singapore Air after going with Lufthansa (via BKK) last time, and Qatar Airways (via DIA) before that. The itinerary was not bookable through the web but with the help of a family member working in a travel agency I was able to book the following routing:
| From | To | Aircraft | Duration |
| --- | --- | --- | --- |
| TXL | MUC | A321-200 | 1h |
| MUC | SIN | A350-900 | 11h50m |
| SIN | KUL | B737-800 | 1h |
Return flight was the same routing but operated by Lufthansa:
| From | To | Aircraft | Duration |
| --- | --- | --- | --- |
| KUL | SIN | A330-300 | 1h |
| SIN | MUC | A350-900 | 13h |
| MUC | TXL | A319-200 | 1h |
Full details on my FlightRadar24 account.
In the end I wasn't able to make use of my layover in Singapore because I only had one hour to spend there.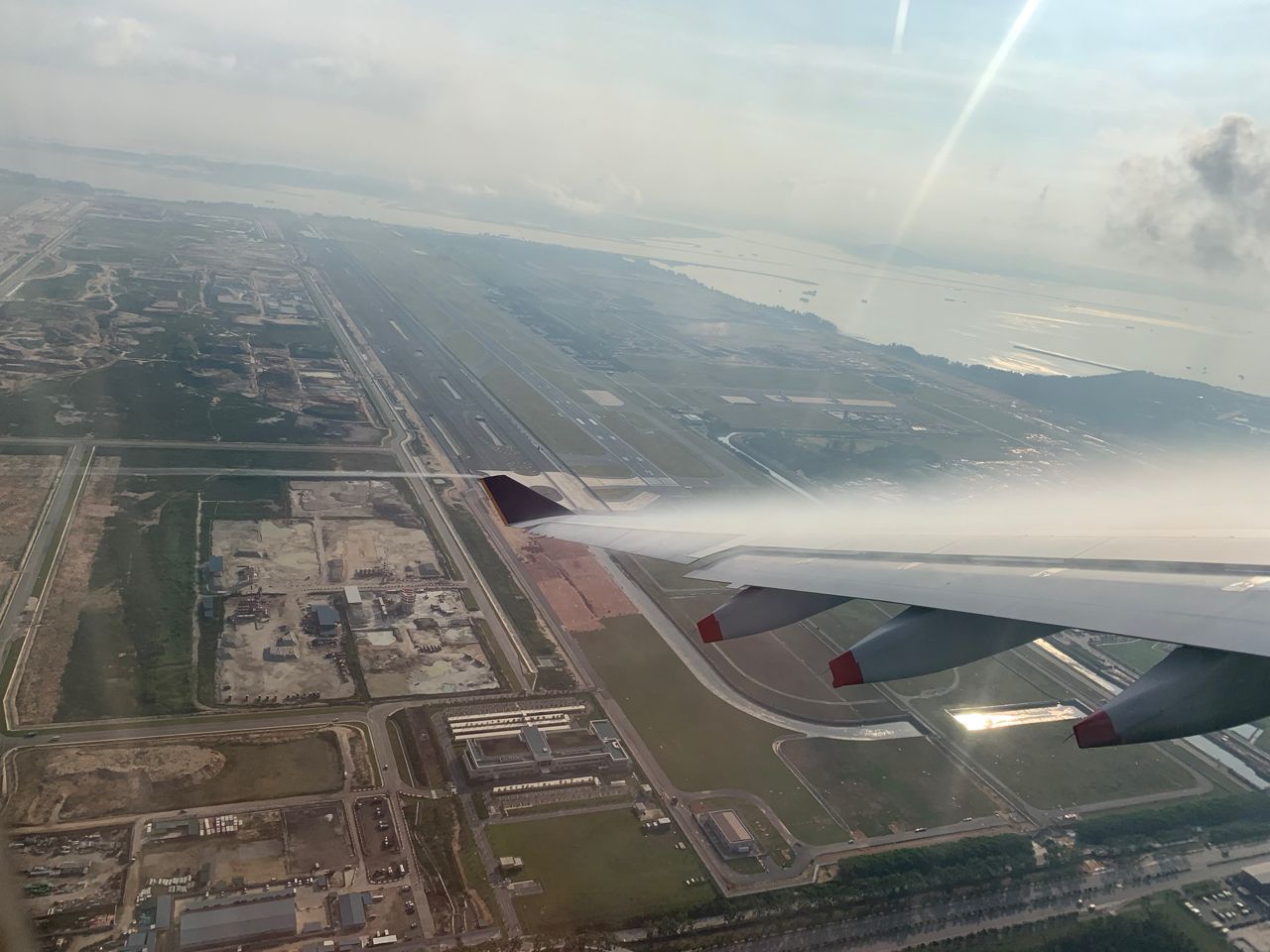 Originally I was excited about seeing the Jewel at Changi Airport but I will have to do that some other time.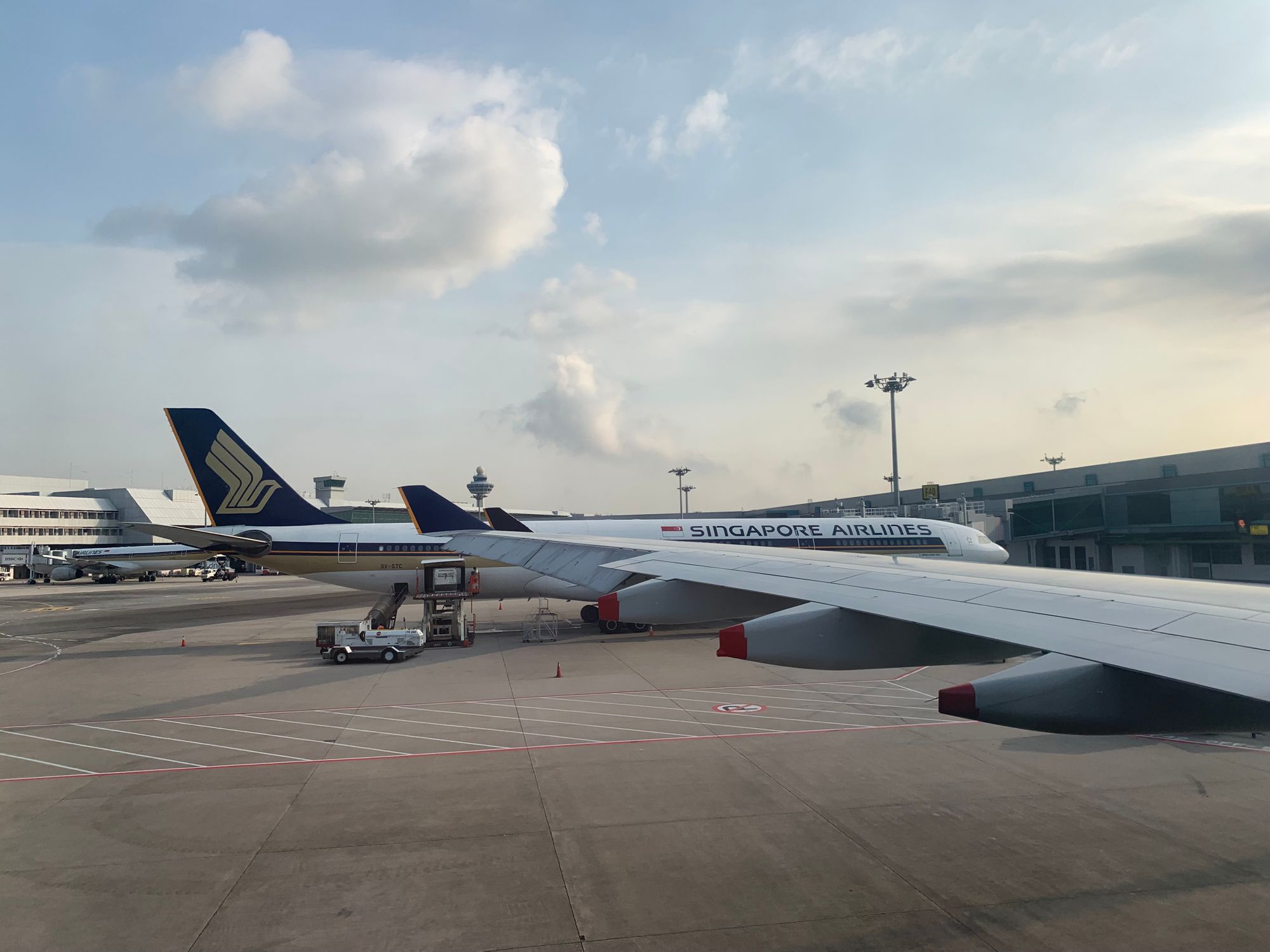 The flight was pretty enjoyable and the crew on Singapore Airlines was very welcoming. There were lots of food options, ice cream and even in Economy everyone received a Singapore branded amenity bag with a toothbrush, toothpaste and socks which is very different from other carriers. They didn't get to be #1 this year (Qatar passed them) but they are a close second place in Skytrax's "World's Top 100 Airlines 2019" ranking for a reason.
In hindsight I would probably try not to have two layovers again as the connection was a bit tight. If possible I'd also try to get on the A380 again like last time. The problem with booking it through a third party was that I wasn't able to properly assign the seats in the Singapore Airlines app, I got an aisle seat—essential on a long flight like that—but I would've preferred a bulkhead seat. I wrote more about my other preferences in this post.
Kuala Lumpur
After being in Kuala Lumpur a couple of times already it was easy to get around, take the train to the other terminal and finally see Trix again after what felt like a very long time.
It was great to be back and we only had one week until we had to leave for our trip to China already. There are two things about KL that surprise me every time I'm back even though I expect them already by now:
It's hotter than expected outside
It's colder than expected inside
So I always end up wearing long pants, wearing a light sweater on my way to the office and having a second thicker sweater in the office locker to get through the day. I started to turn off the AC units that were blowing directly on me in the office and as it turns out the other people in the office also appreciated that as they were freezing too.
It's easier to get used to the heat and it doesn't really bother me any more.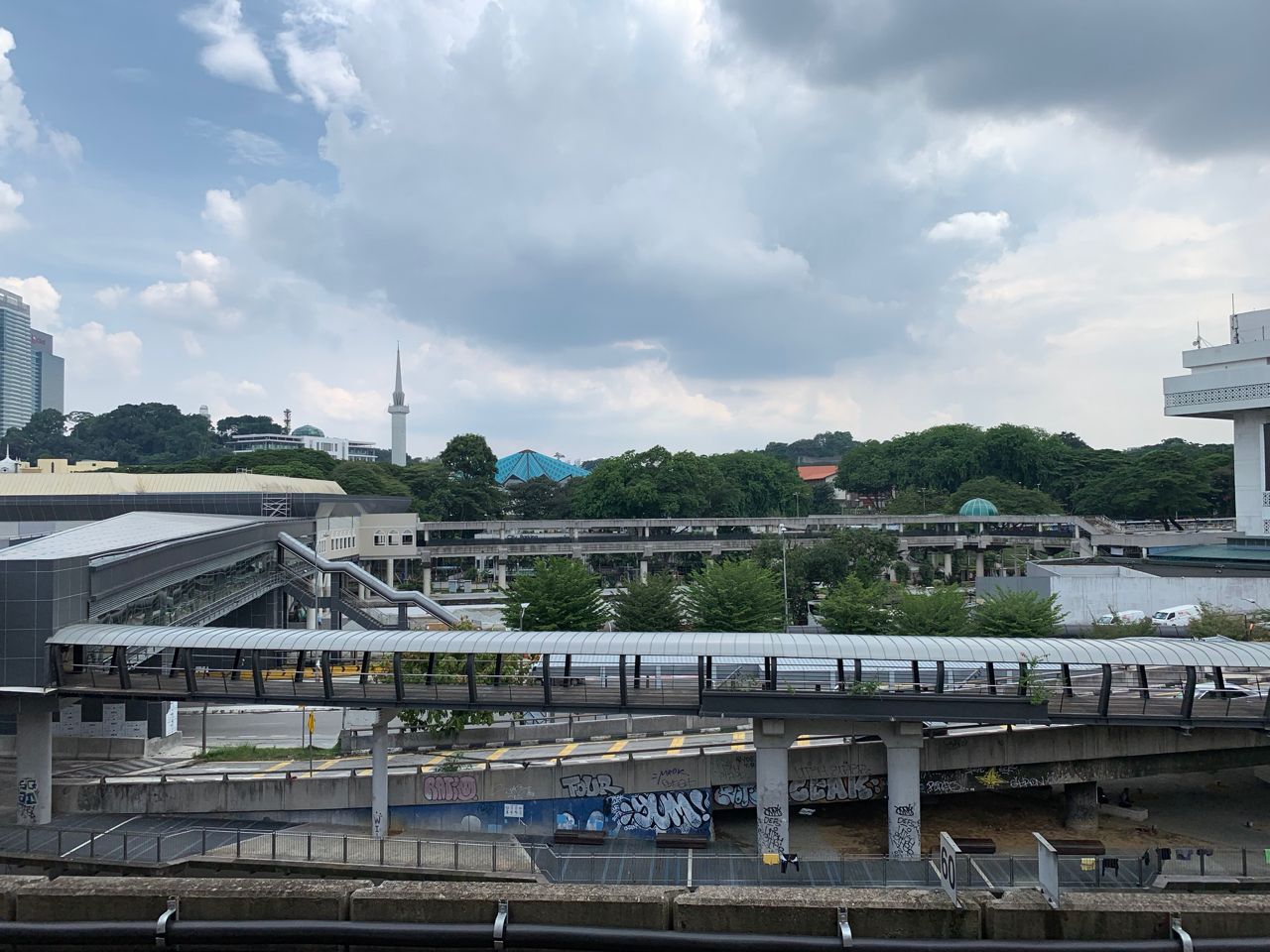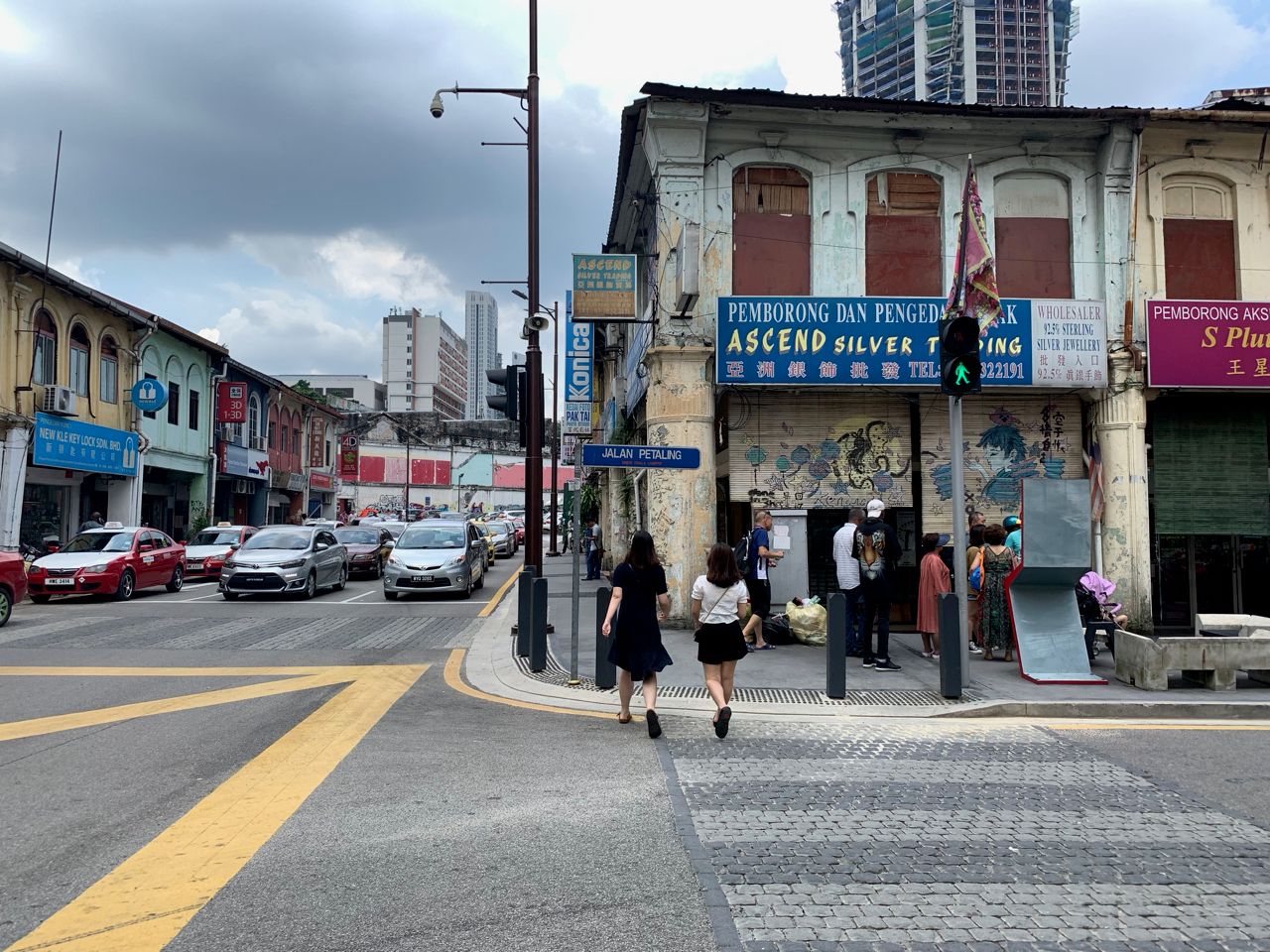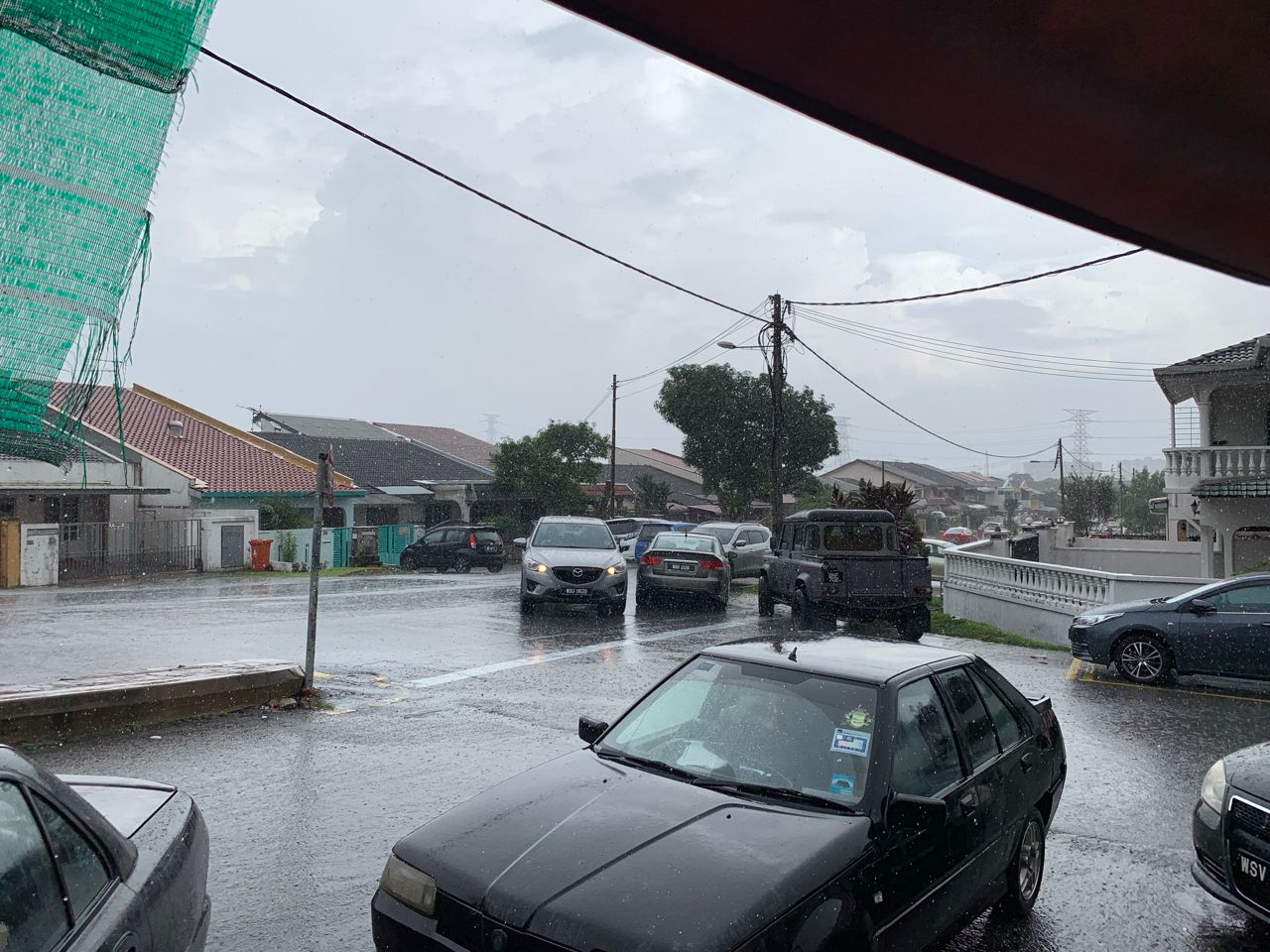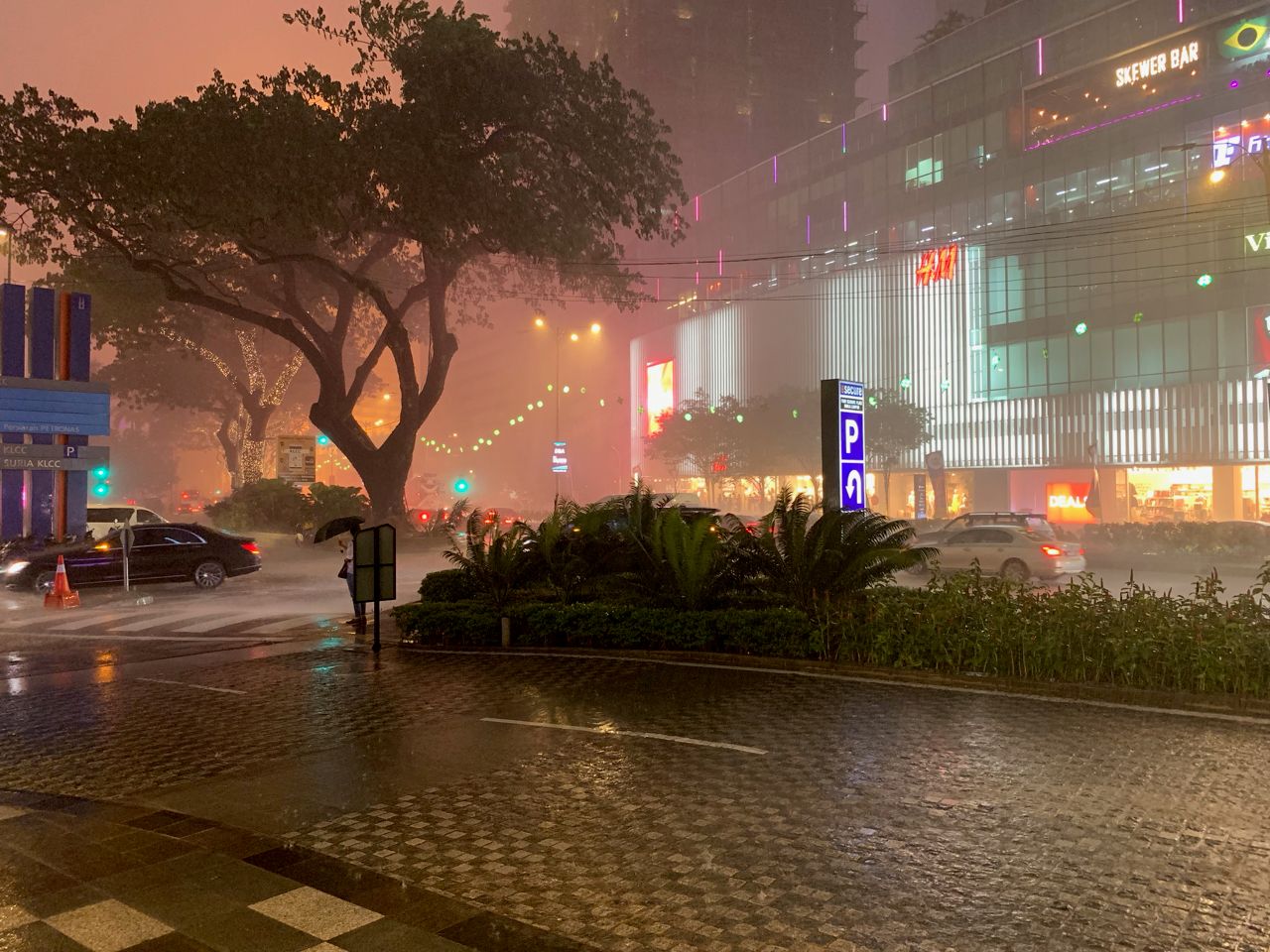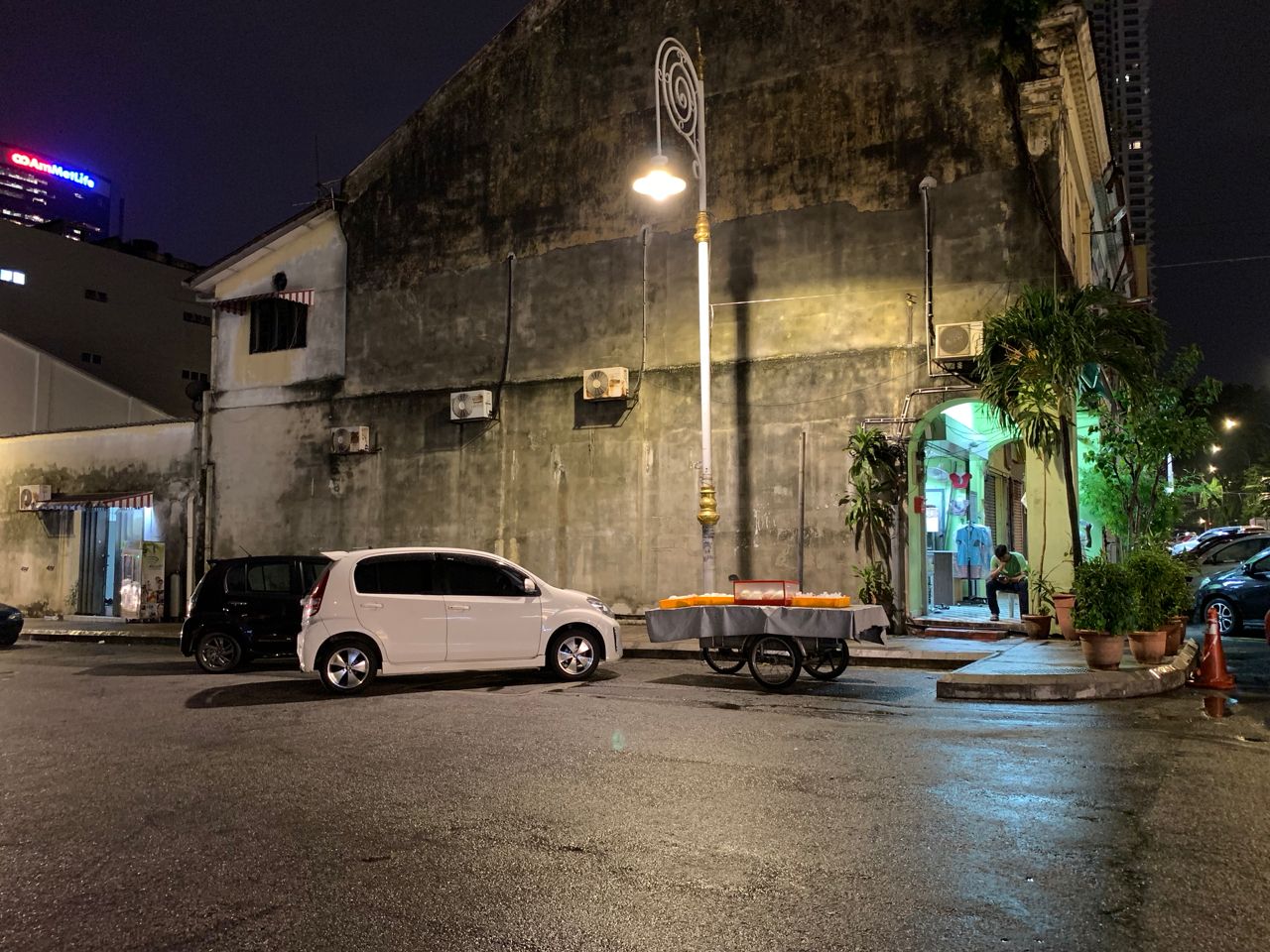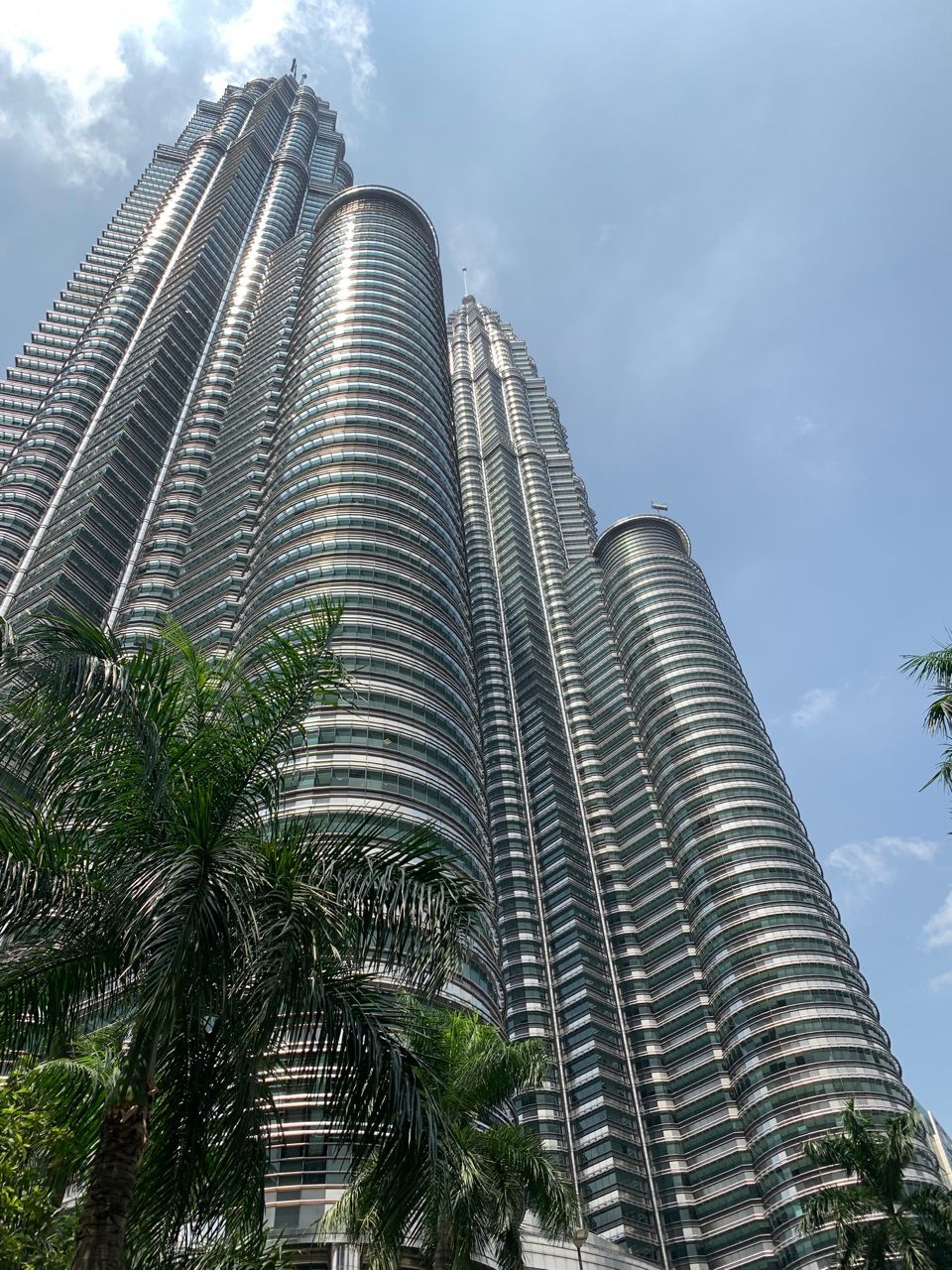 Office
After evaluating a bunch of co-working spaces in Kuala Lumpur (KL) last time I settled on Colony, close to KLCC, which I also went back to this time. This time I decided to get a reserved desk which meant I could access the office 24/7, had a desk that was mine and a locker to leave my things. This was way better than last time where I only had a pre-paid pass and had to leave when the co-working space closed (6pm) or on public holidays. This time I could just come and go whenever I wanted which was great as I was working my usual German working hours of 10am — 7pm. I'll definitely do that again next time.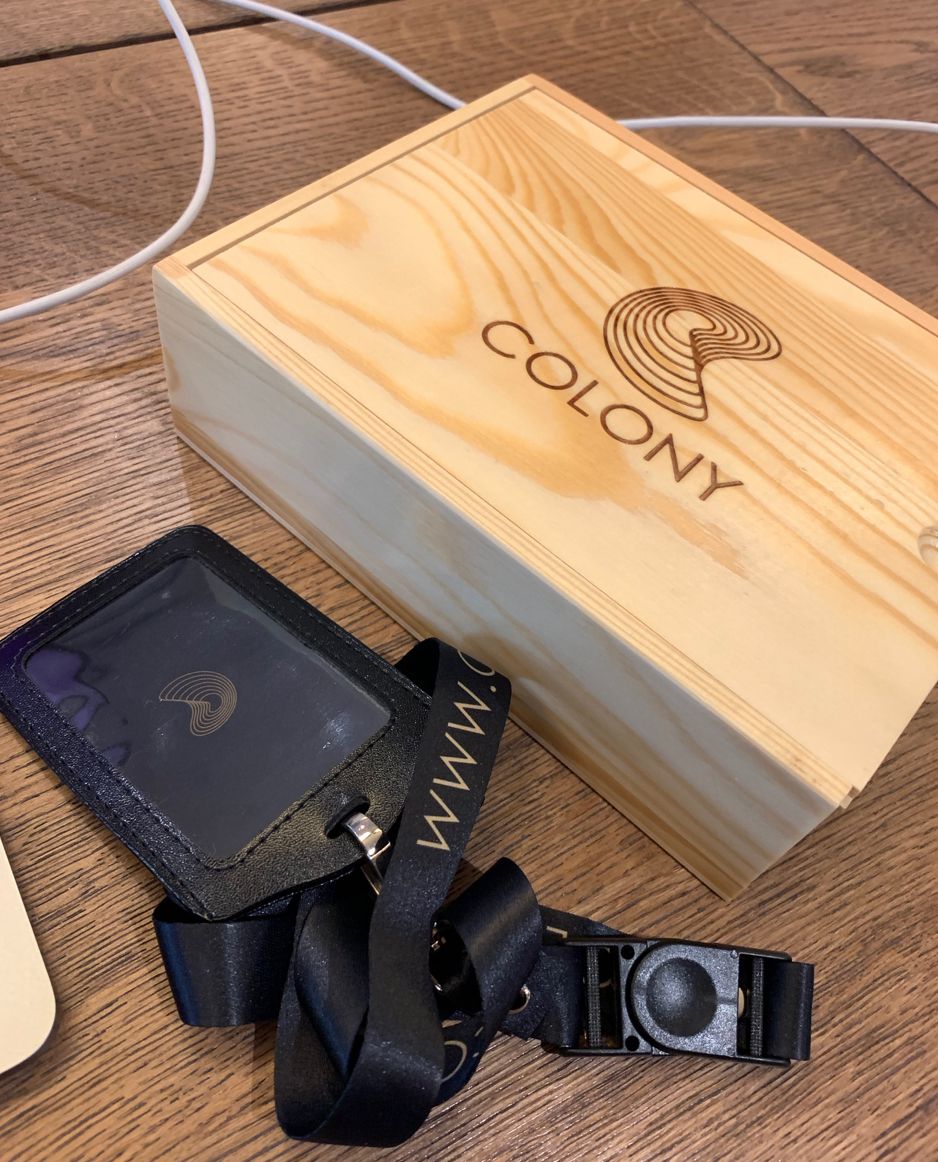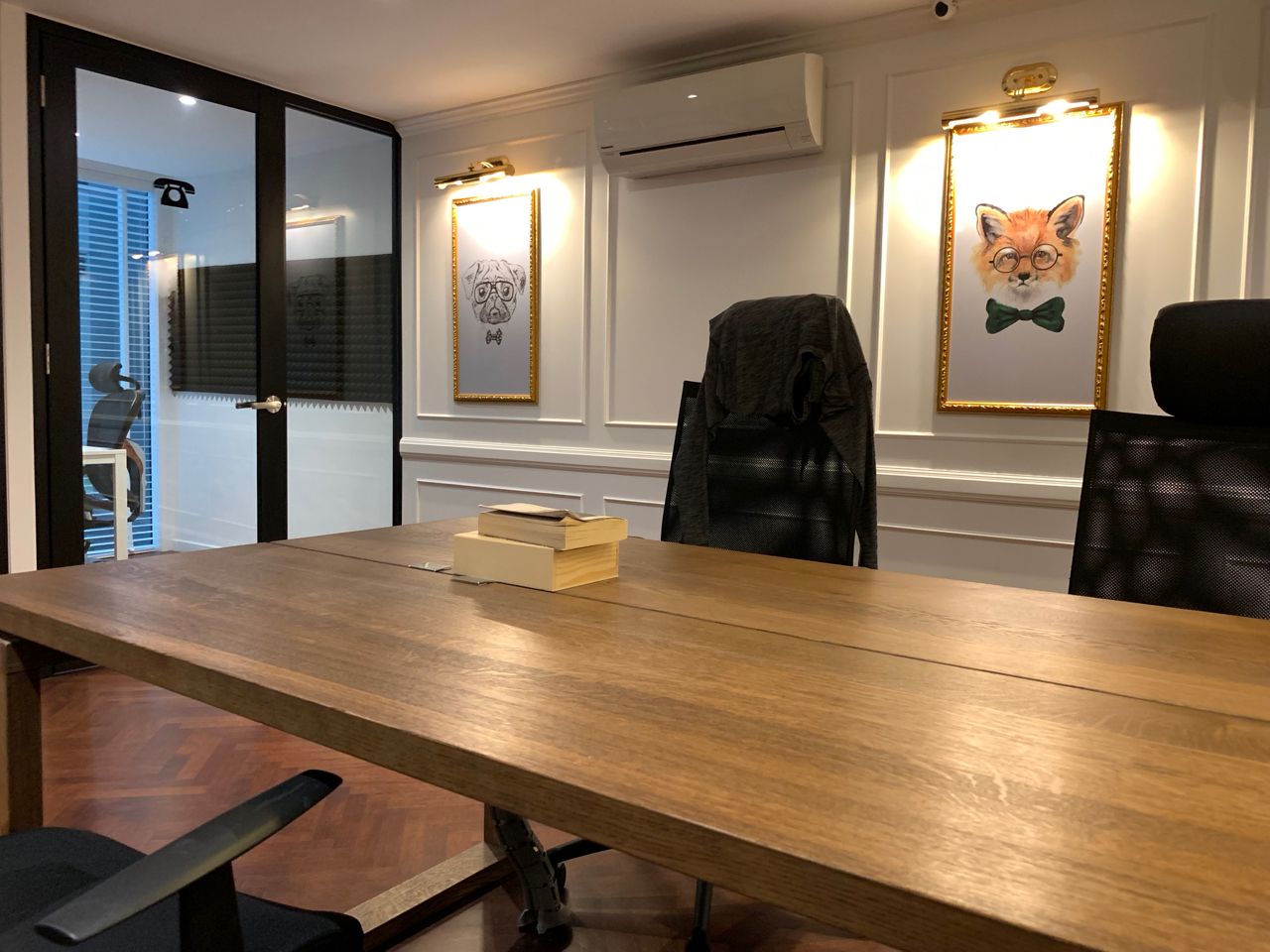 Biggest selling point of this office over the others is that it's very close to KLCC and after crossing the street you can already enter the pedestrian tunnel (with AC!) which ends in the basement of the Petronas Towers with the LRT station.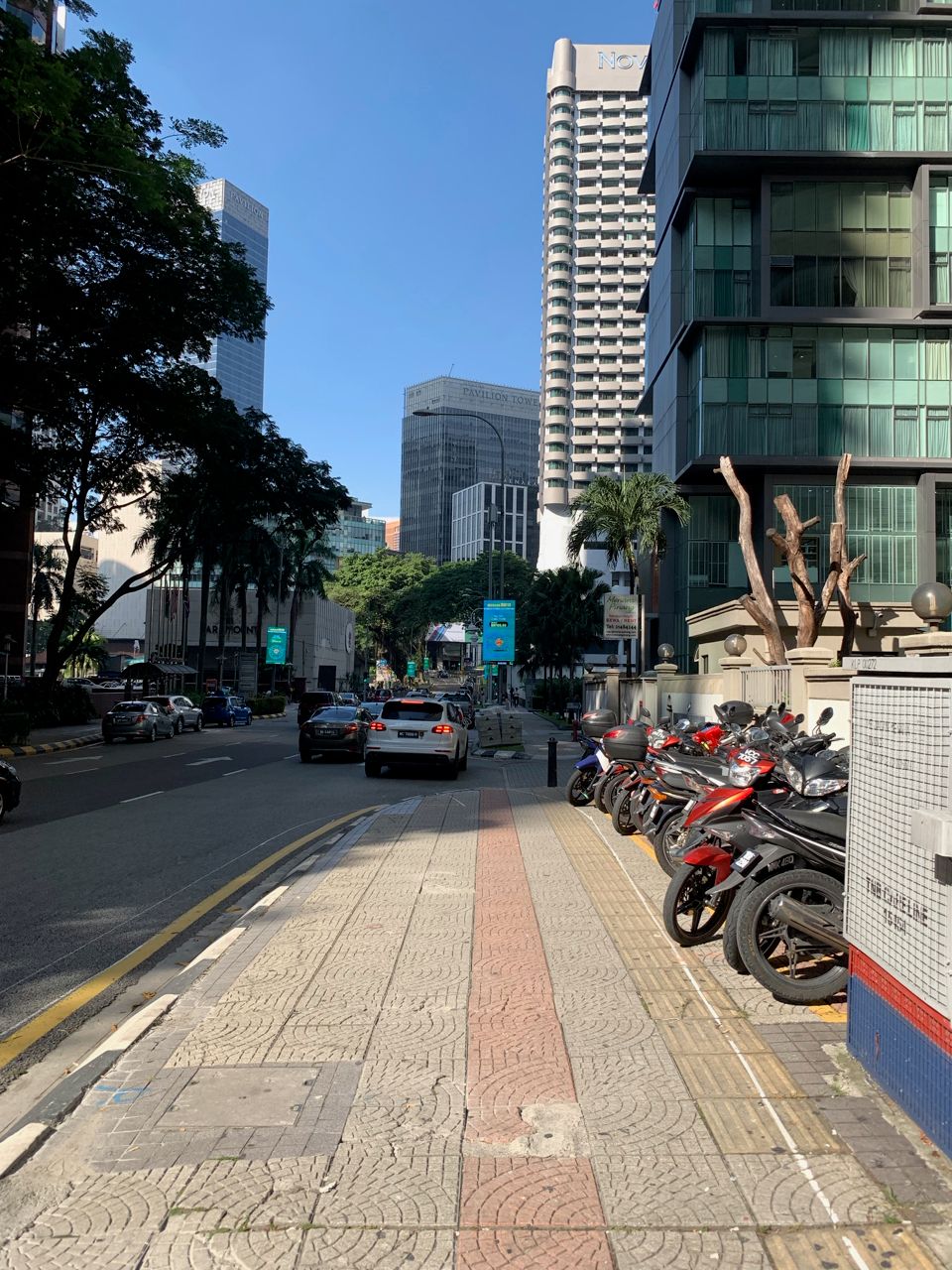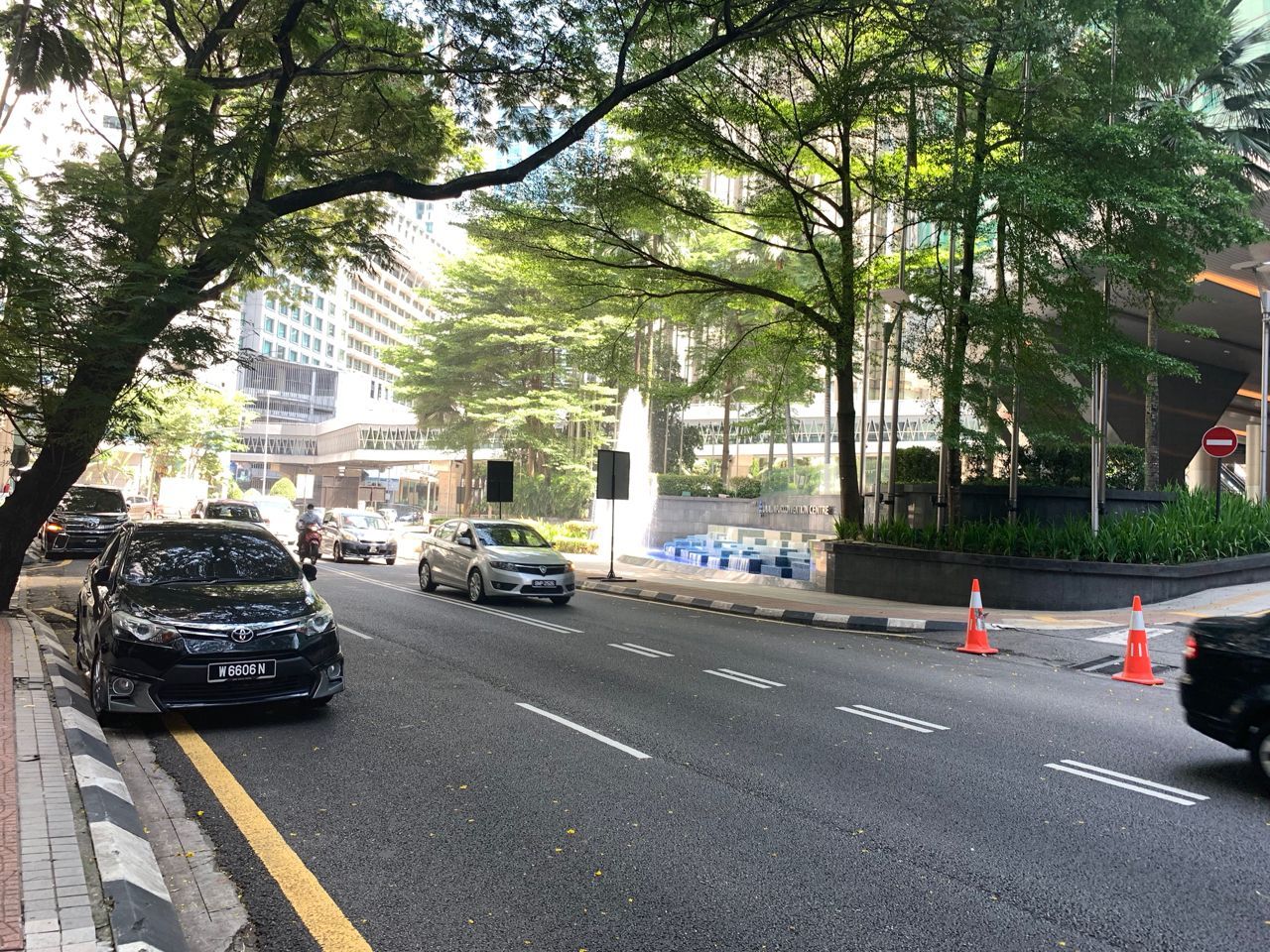 LRT to the office usually took me 10 minutes of walking through the tunnel, with a short break at a grocery store to buy my breakfast chocolate bread.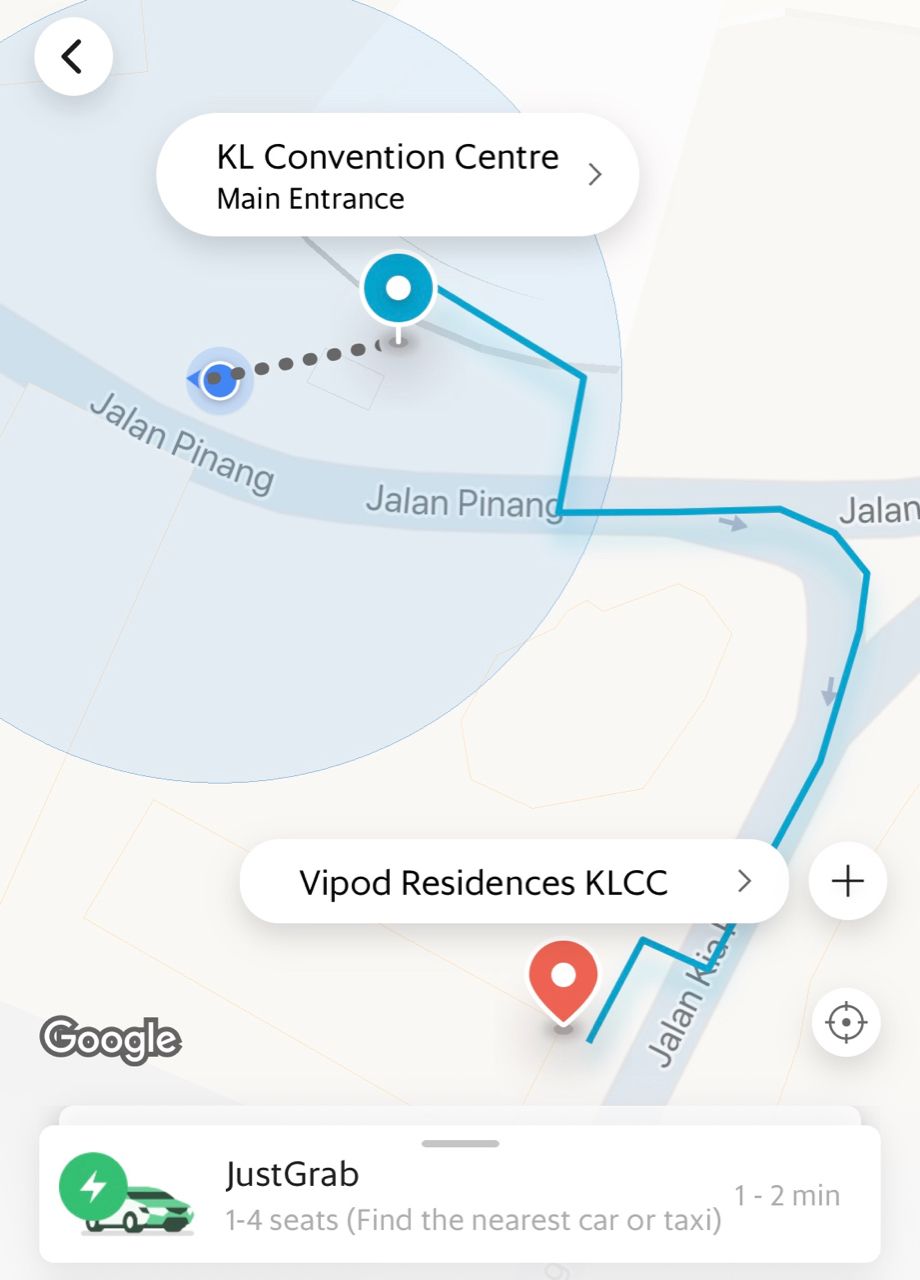 The office also has a gym and a great rooftop pool with a great view of the towers. I didn't take them up on the offer for now but I'll go there next time as you need a gym membership that I didn't sign up for this time and realized when it was already too late.
Internet
Data plans for phones are very cheap in Malaysia, especially if you are used to the highway robbery that's practiced by the German phone providers. I signed up for MAXIS's pre-paid plan HotLink.
While providers start to undermine net neutrality with offers like StreamOn (Telekom.de) it's already a lost cause in Malaysia and having your data volume sliced up into different companies is the standard. Need more traffic for Instagram, WhatsApp, Facebook? Book the social plan. Want to have traffic that doesn't count between 1am and 7am? Get yourself the night owl plan. There's something for everybody and it's very hard to keep track of or even understand what's free and what's not. At some point I had 5 different kinds of traffic I could use up. This is the case across multiple providers I checked before settling on one.
State of net neutrality in Malaysia pic.twitter.com/w0Tj3dCRGU

— dewey (@tehwey) May 10, 2019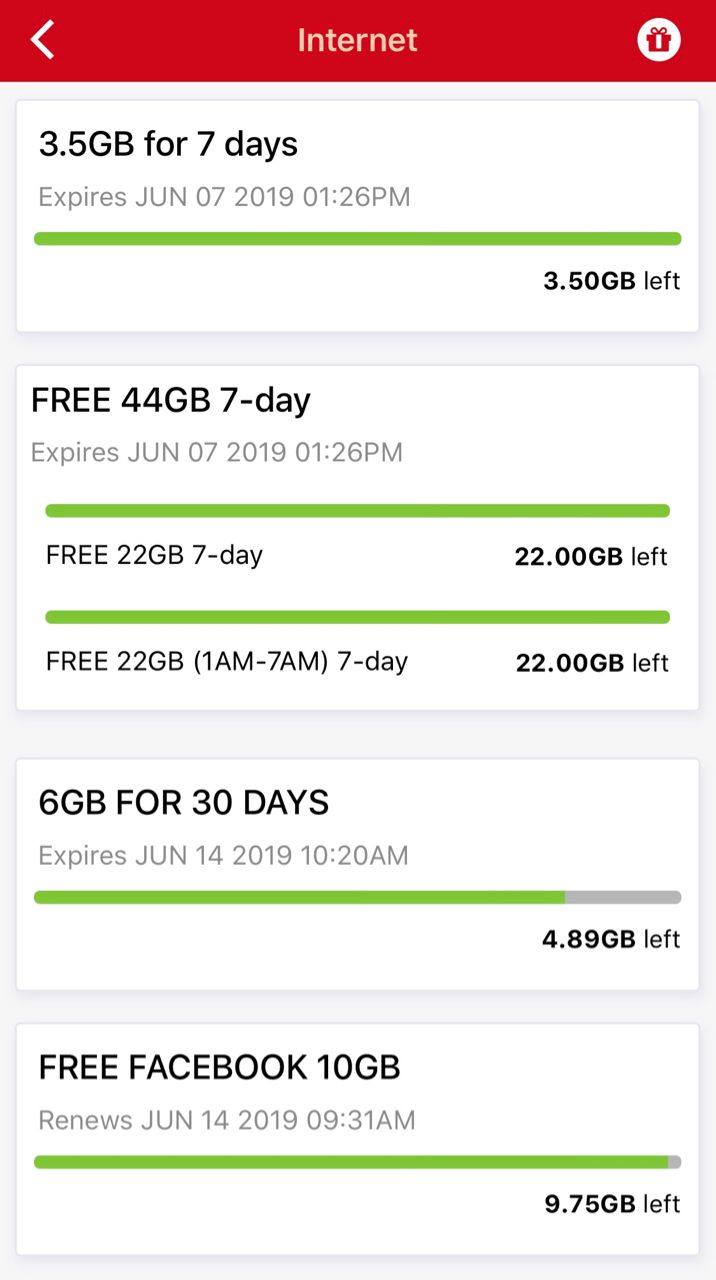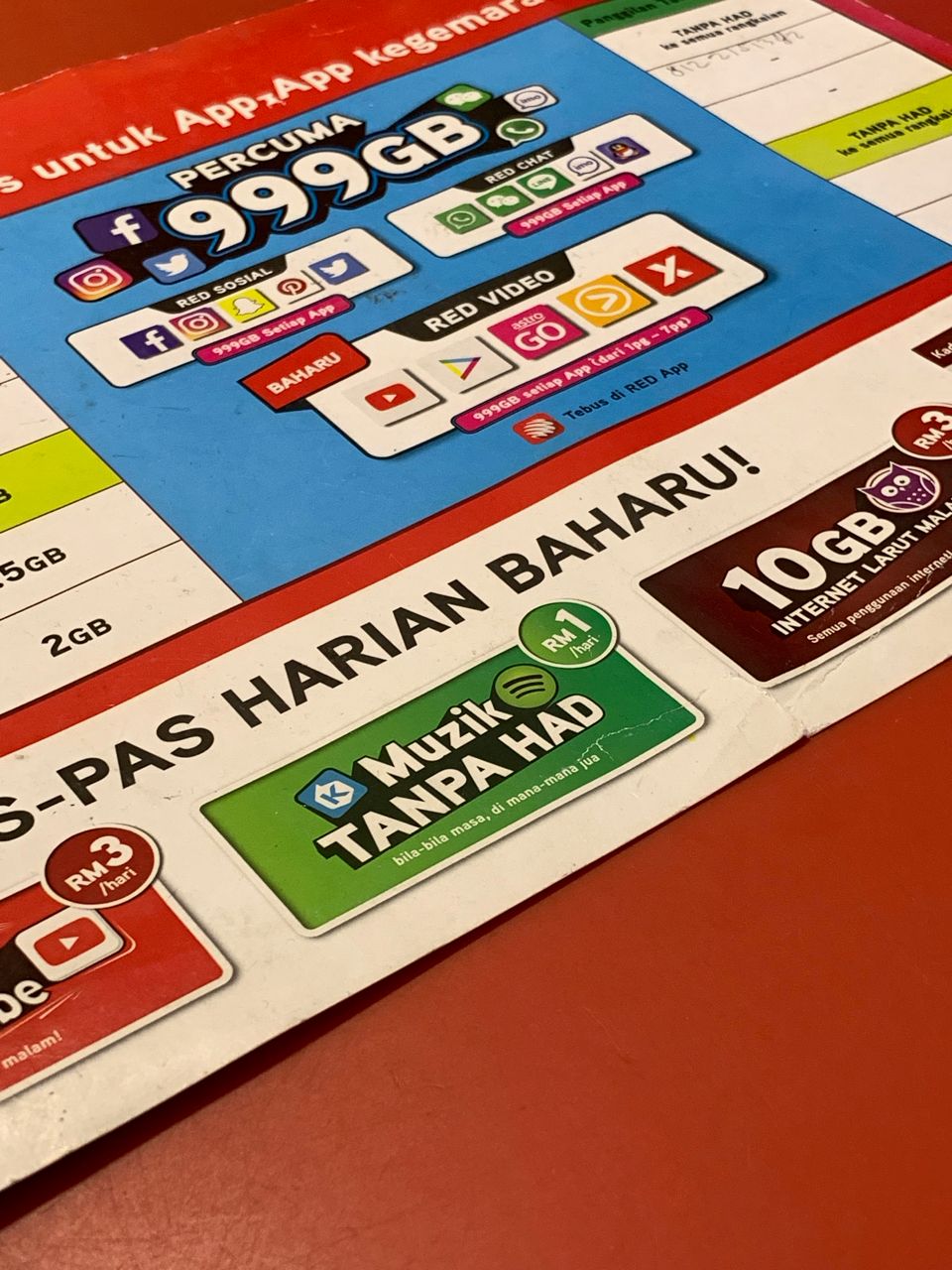 On the other side residential internet via fast and cheap Fiber is readily available. I have yet to see an ad for residential 1Gbit internet connections in Germany.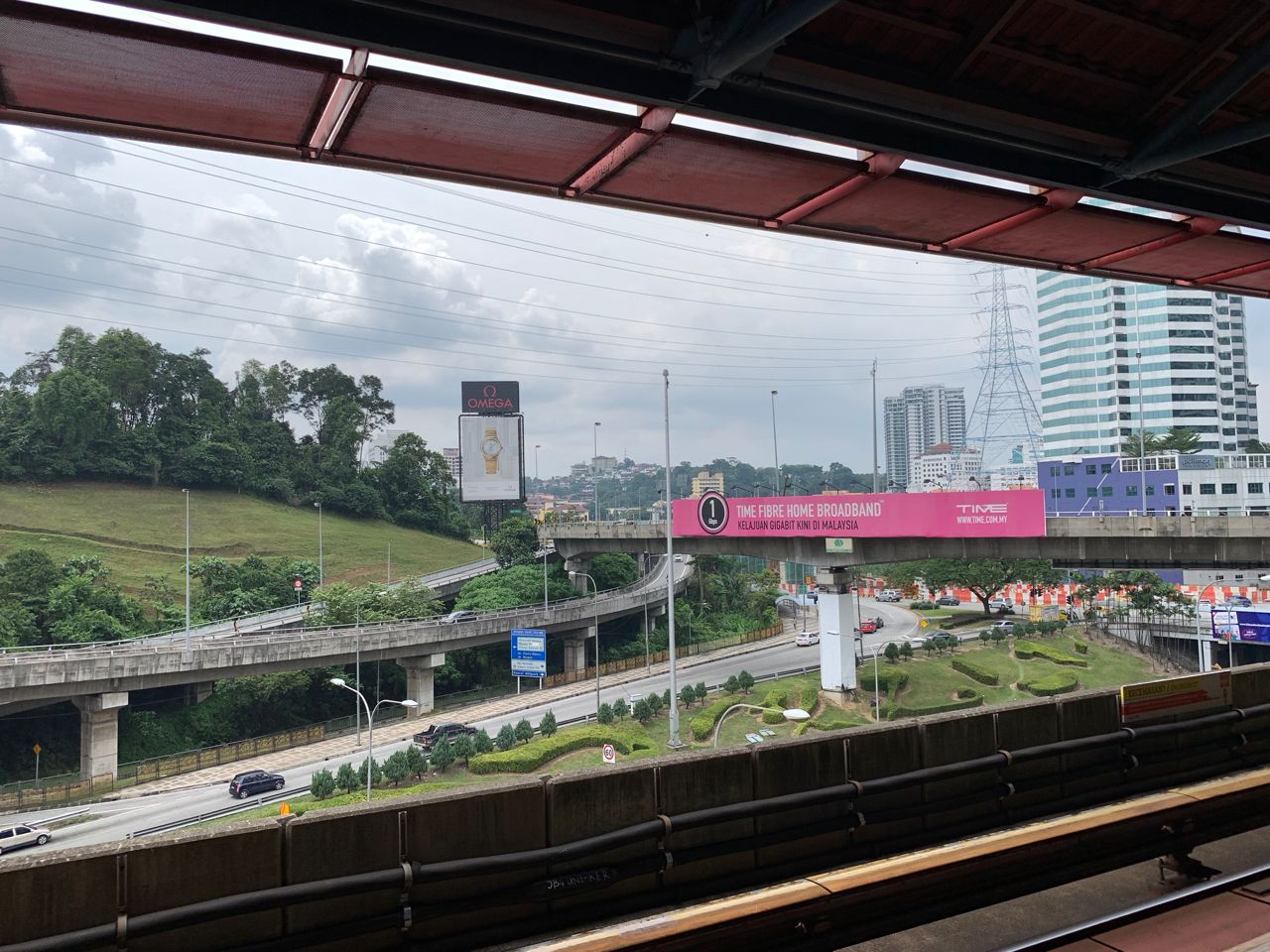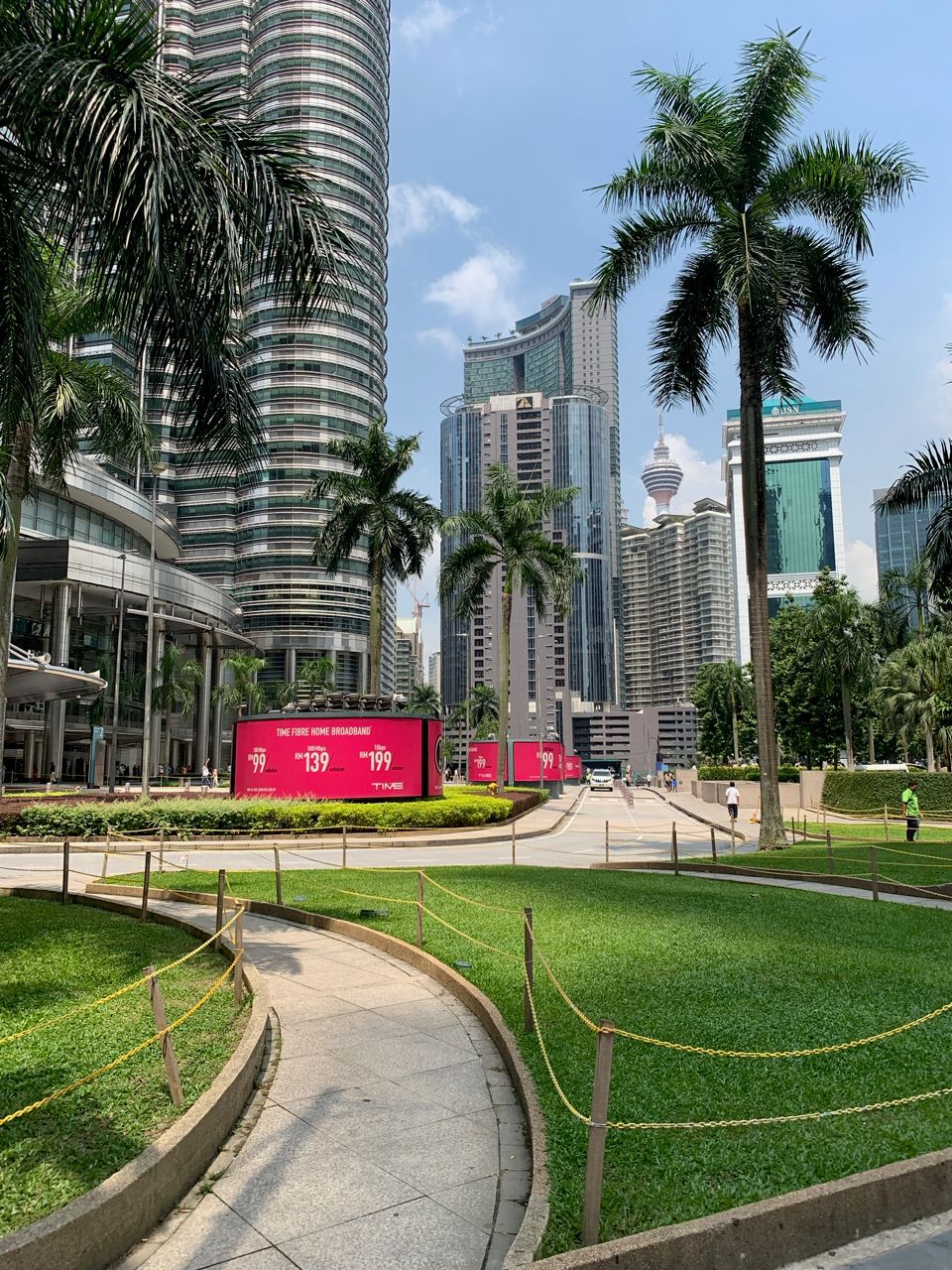 Commute
Getting around is very easy if you are close to the LRT stations, for the rest there's Grab.
Our morning commute was just a few stations with the train which is running on an elevated track and therefore has a rather scenic view.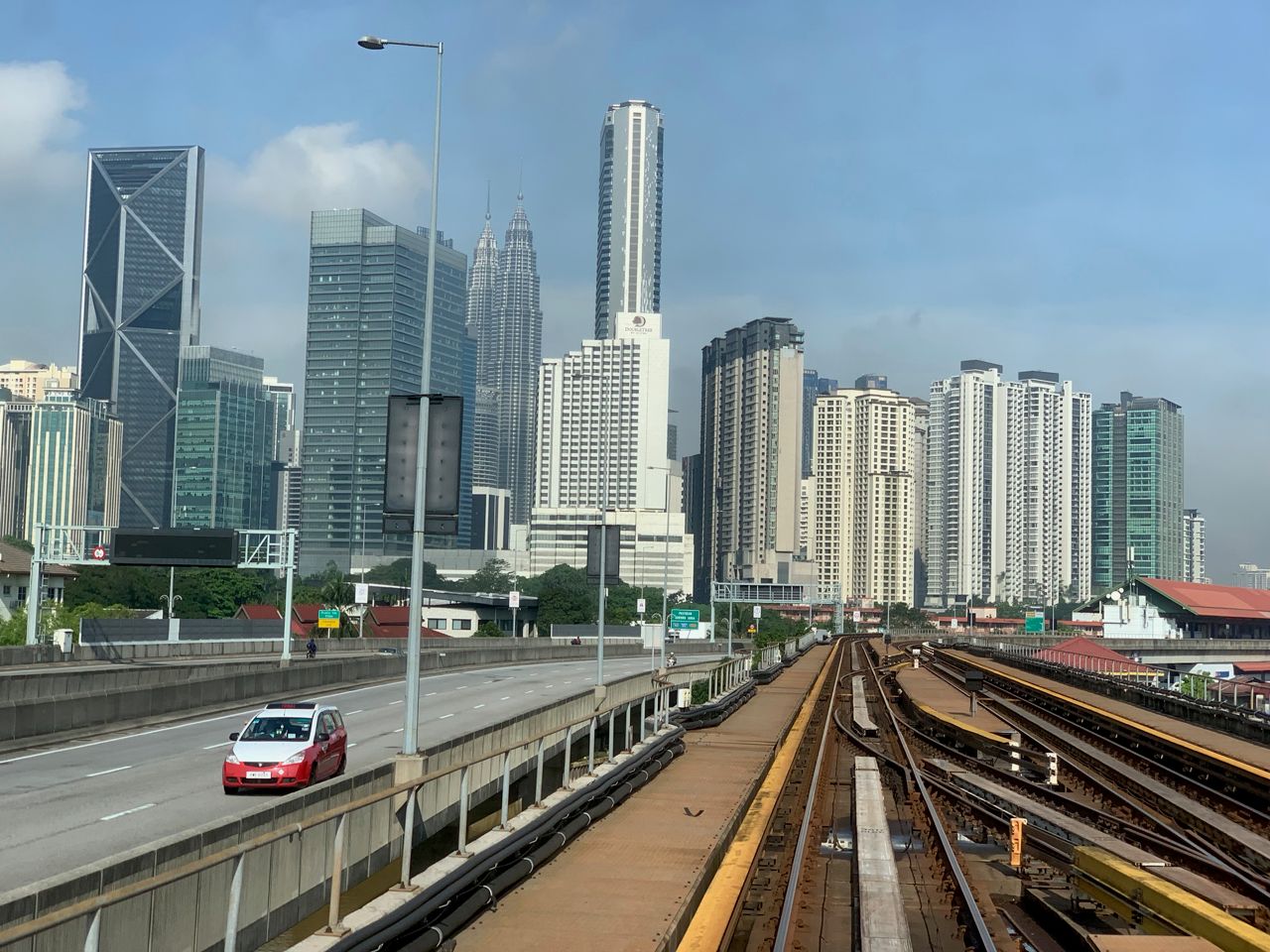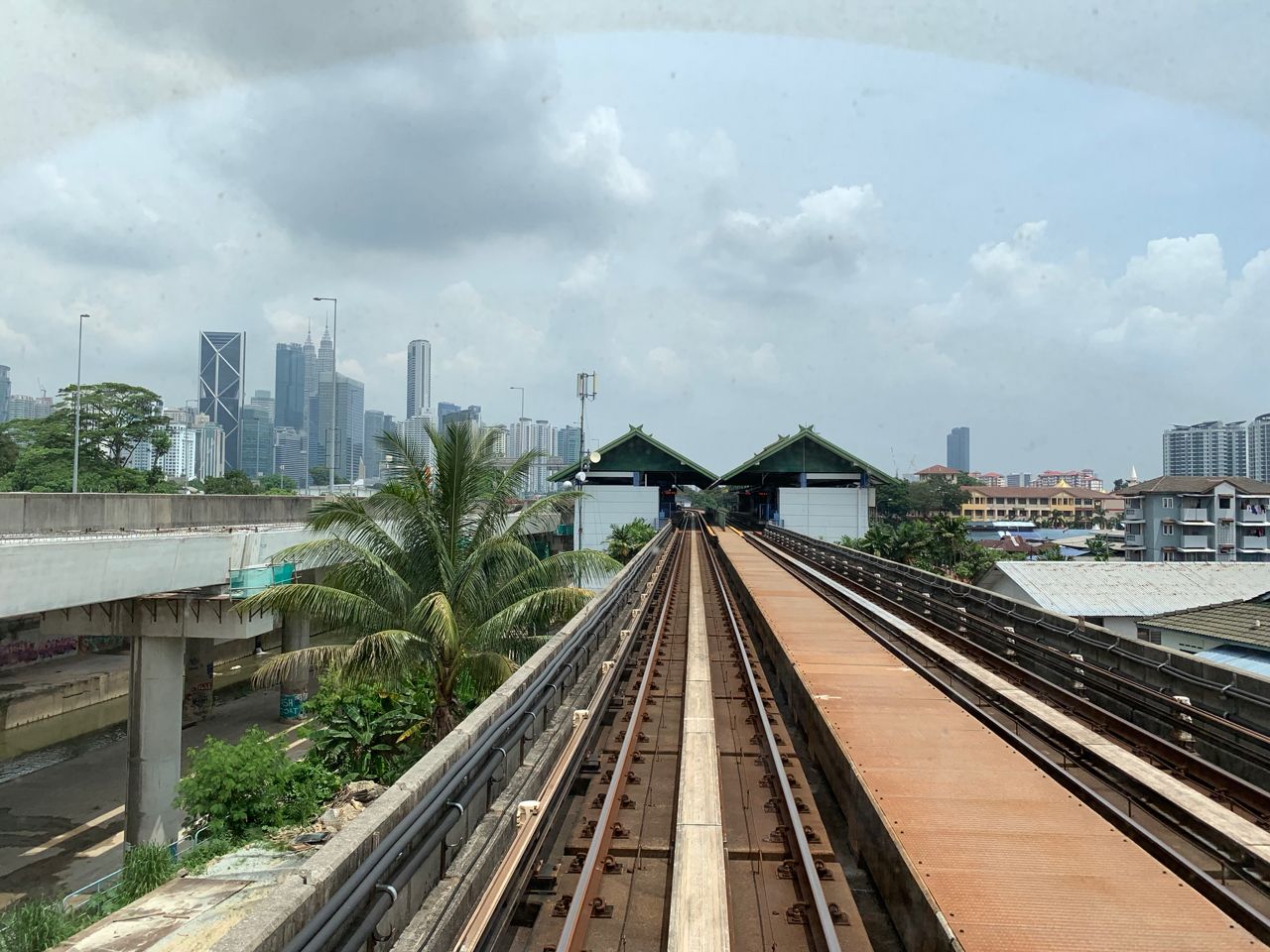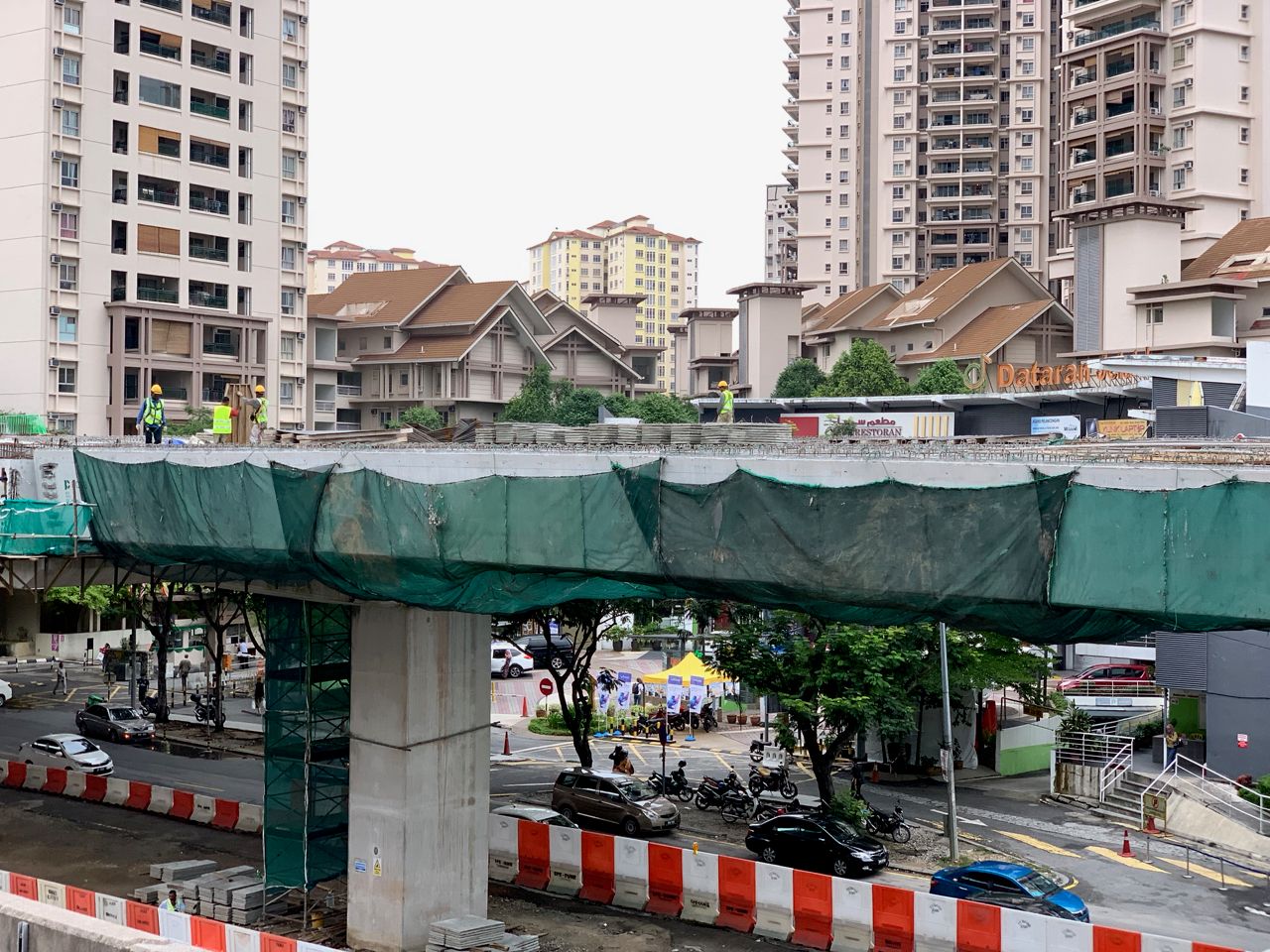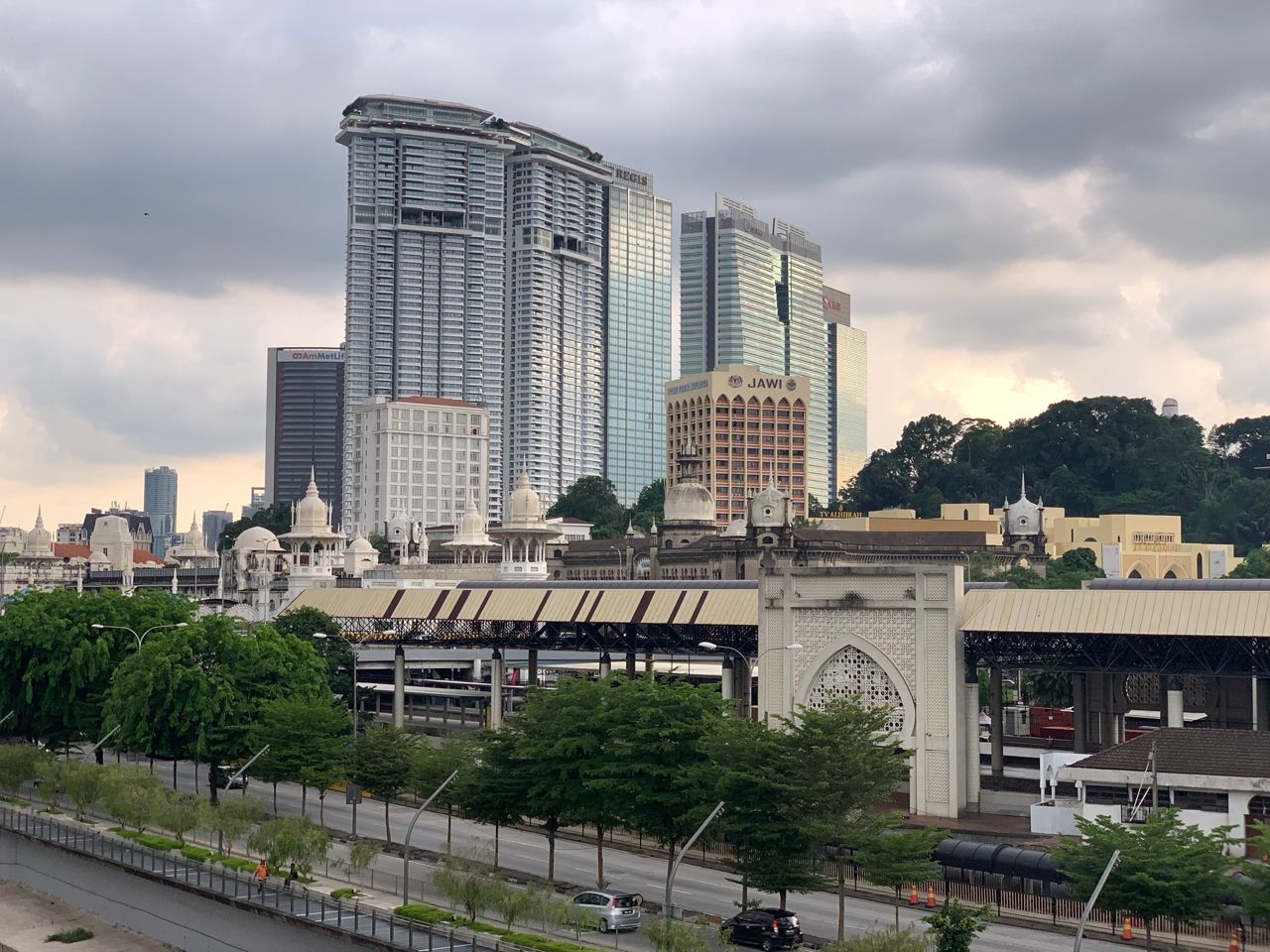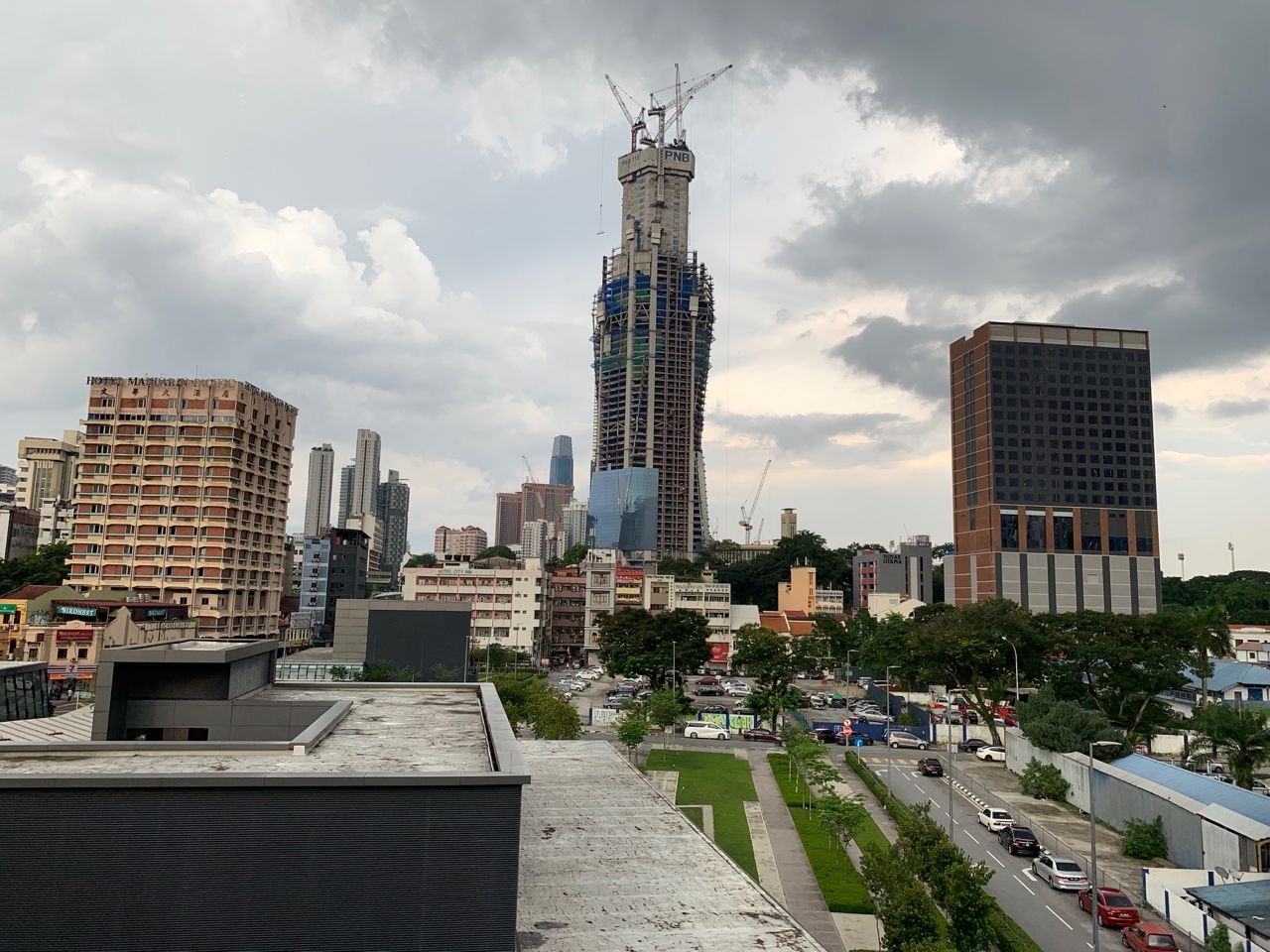 Food
Food, so much good food. There's probably no country that I've been to that has a bigger variety of amazing food than Malaysia. Excellent Chinese, Indian and Malay restaurants are everywhere. The Late night Mamak or Kopi tiam is easy to find and have become my favorite places to go back to.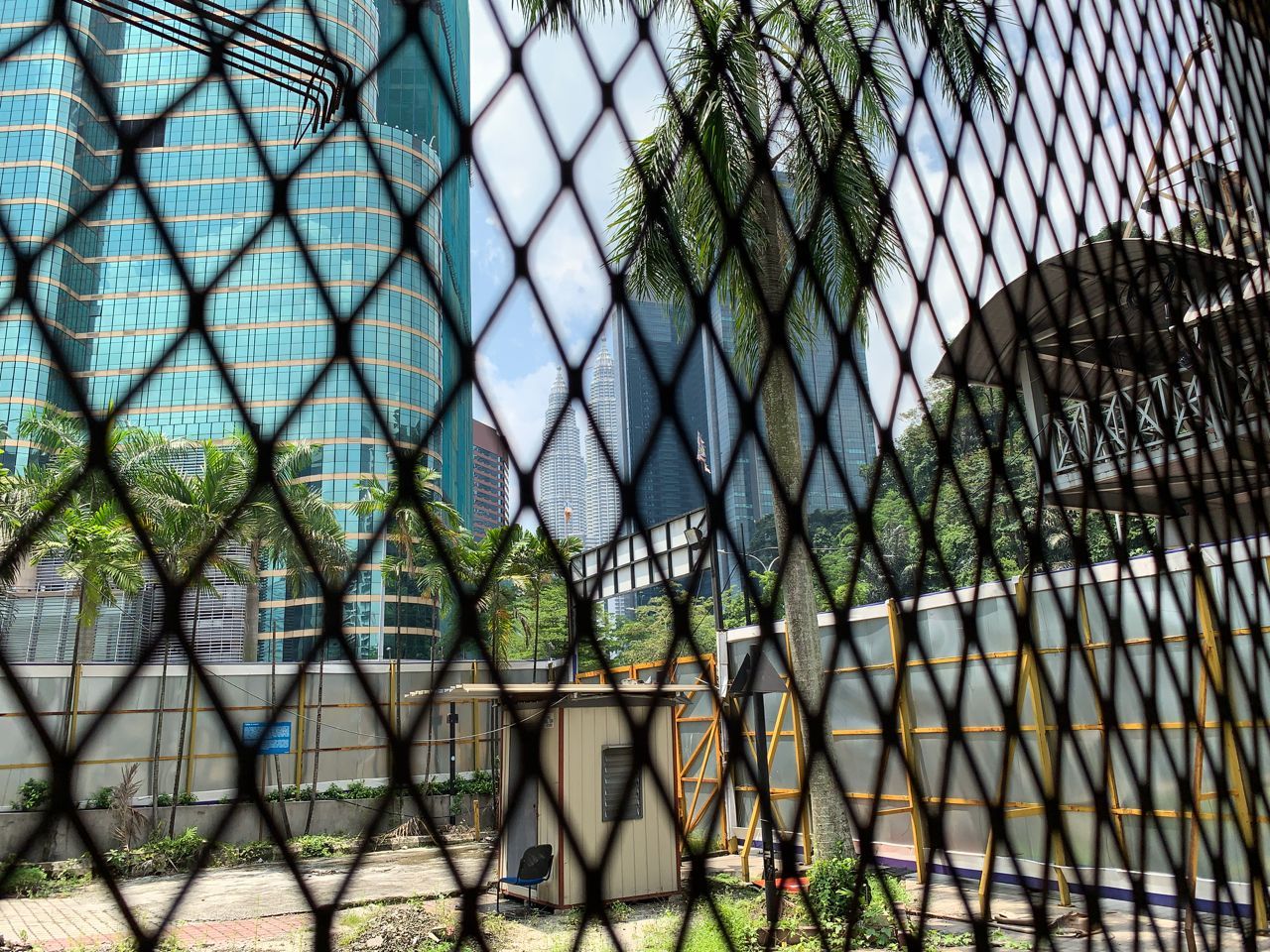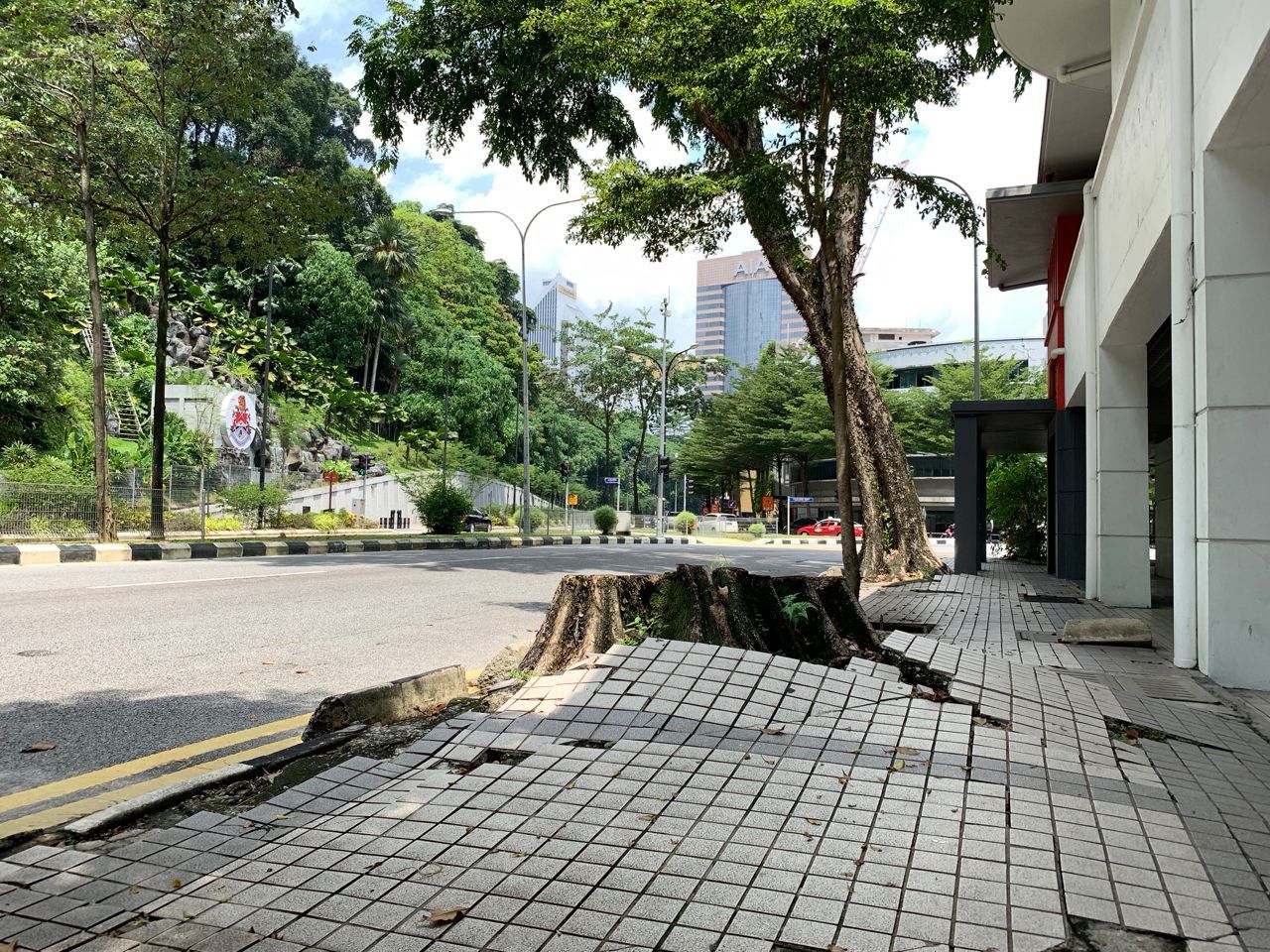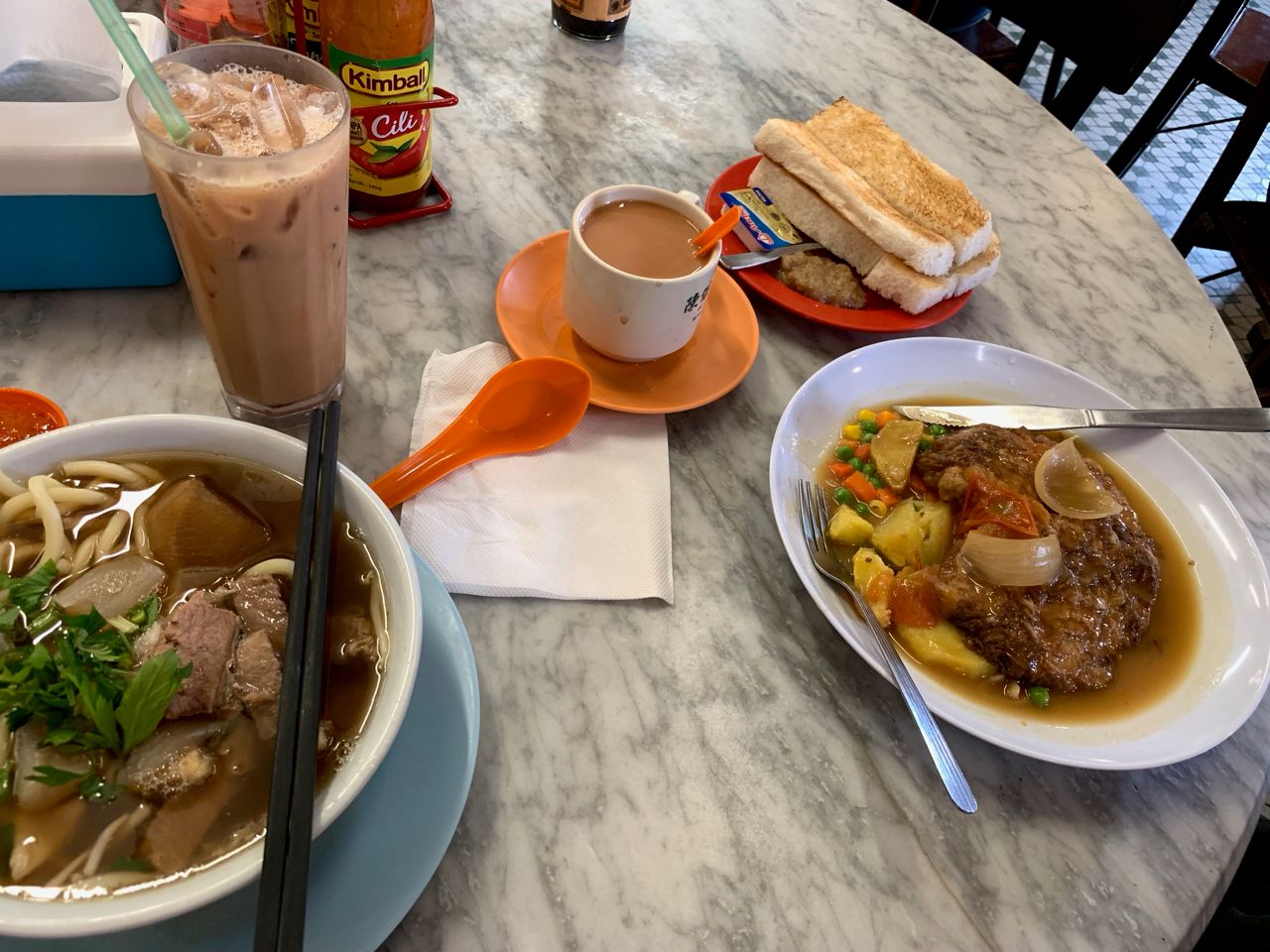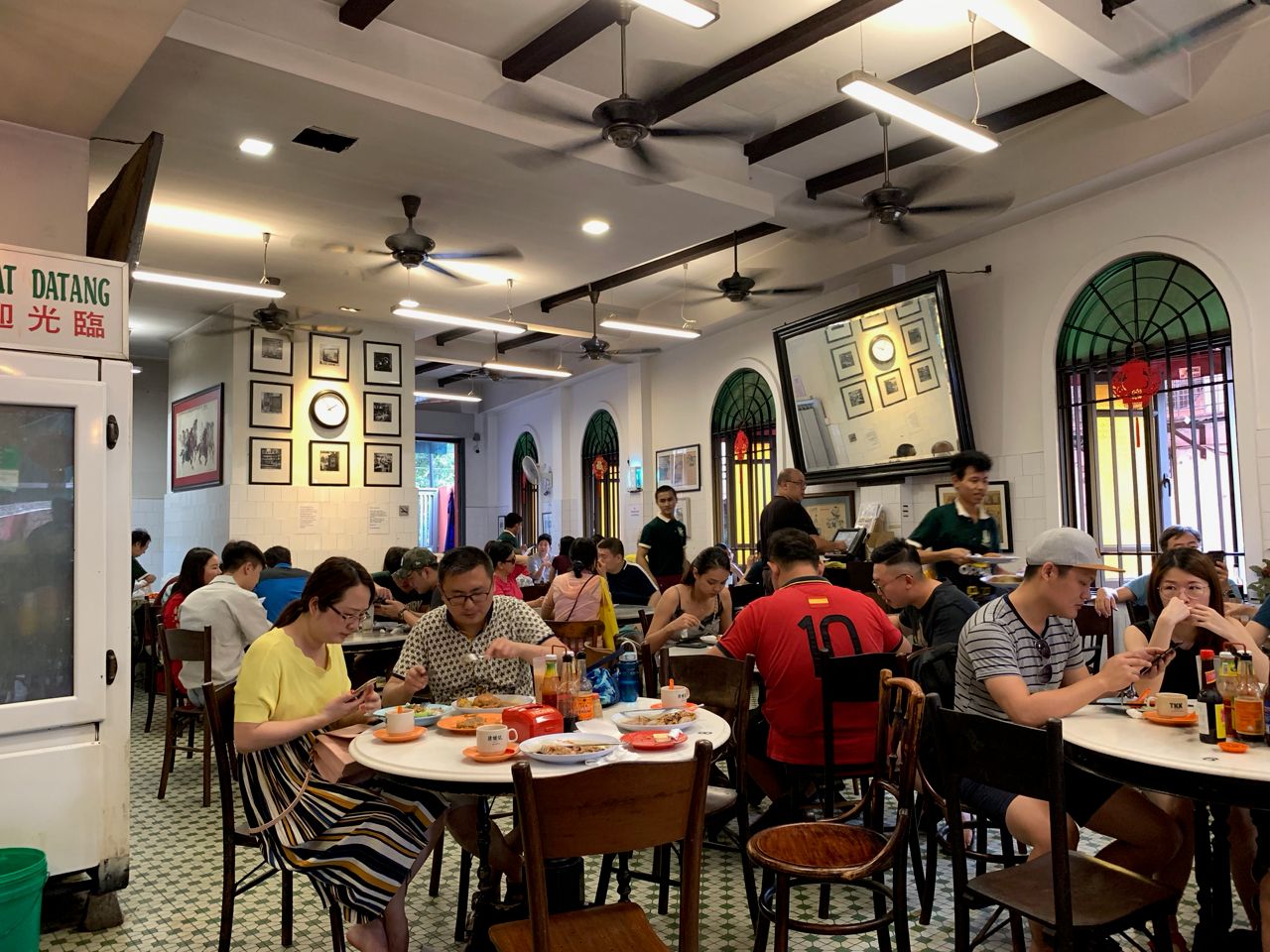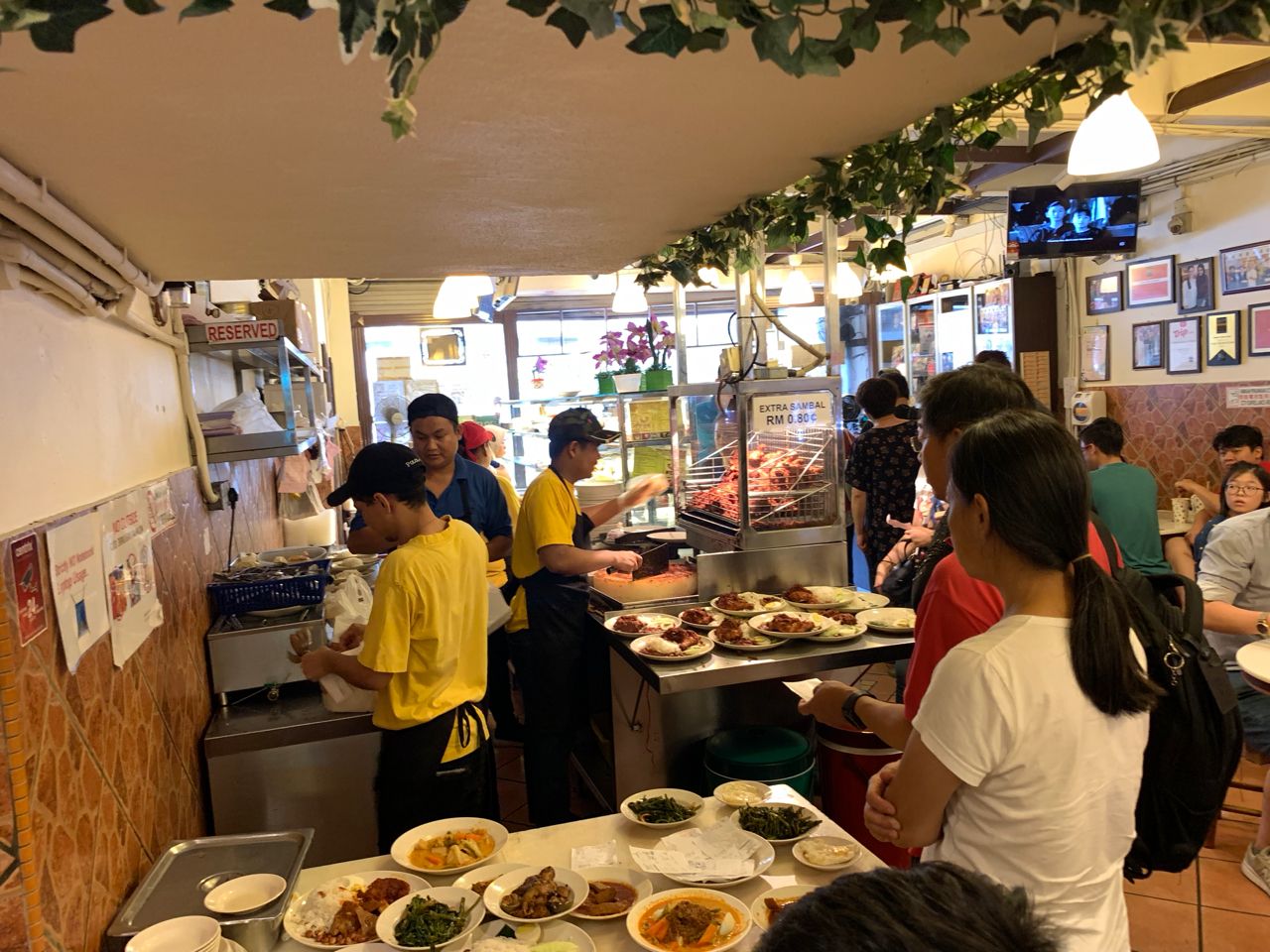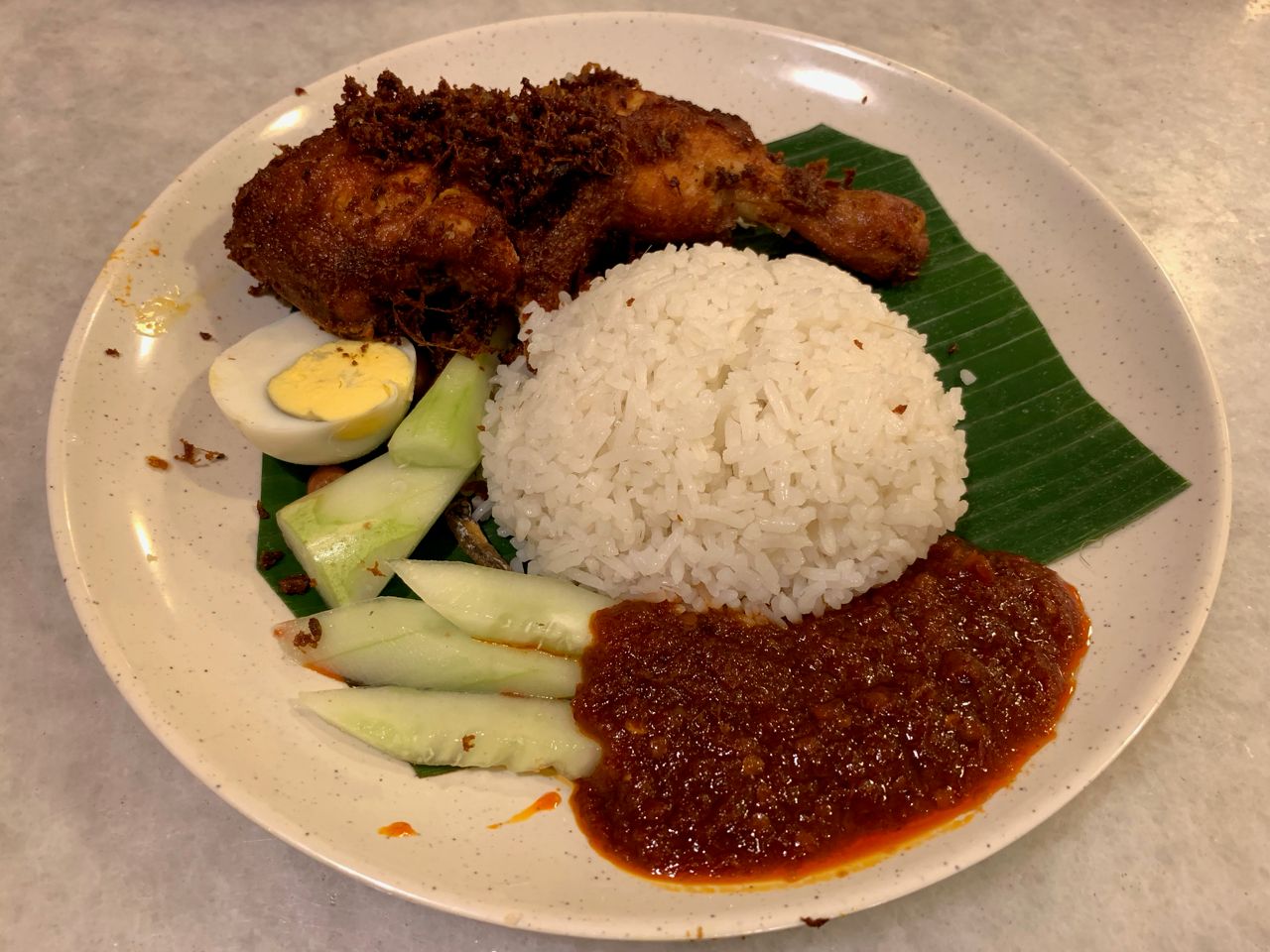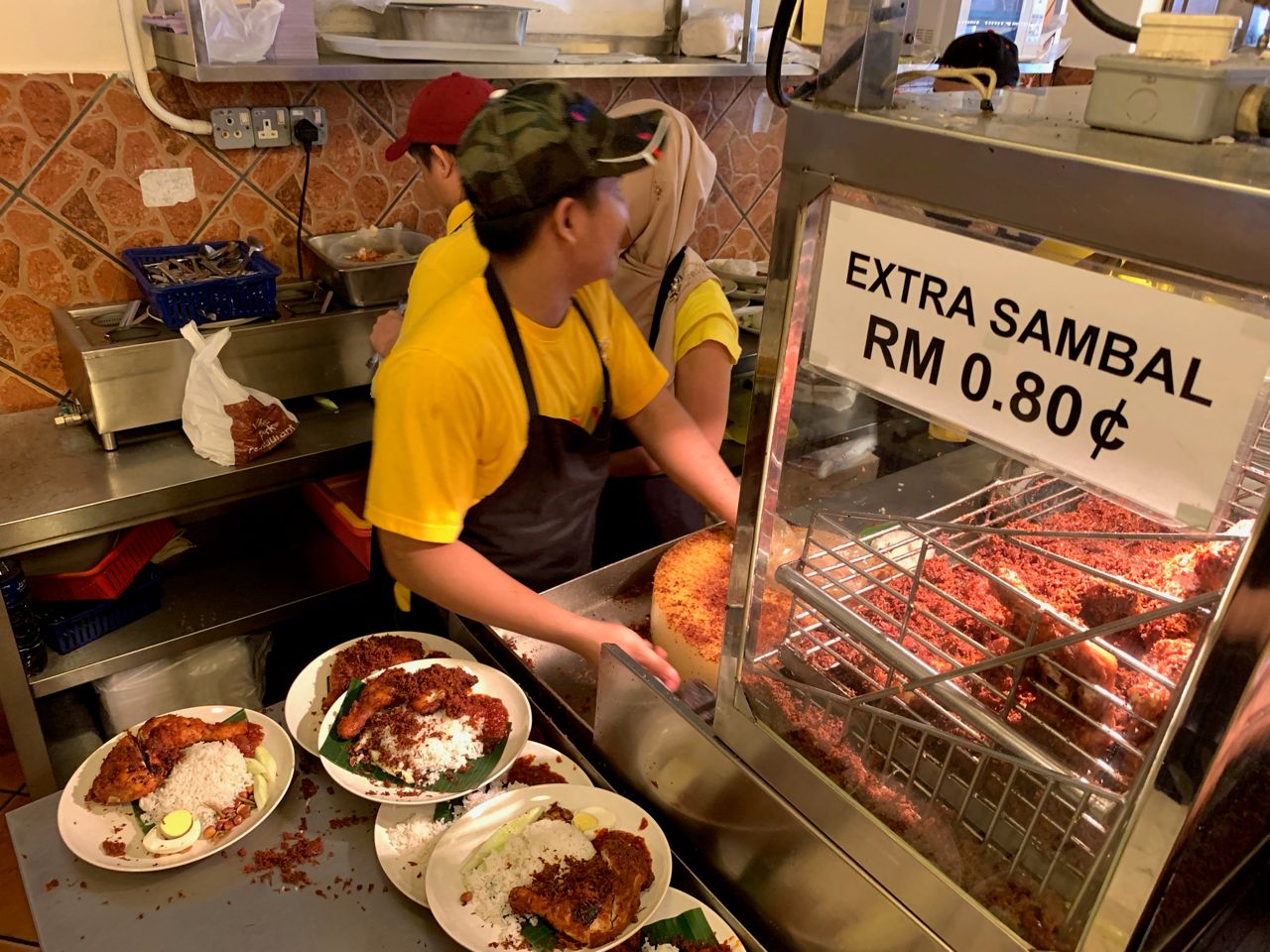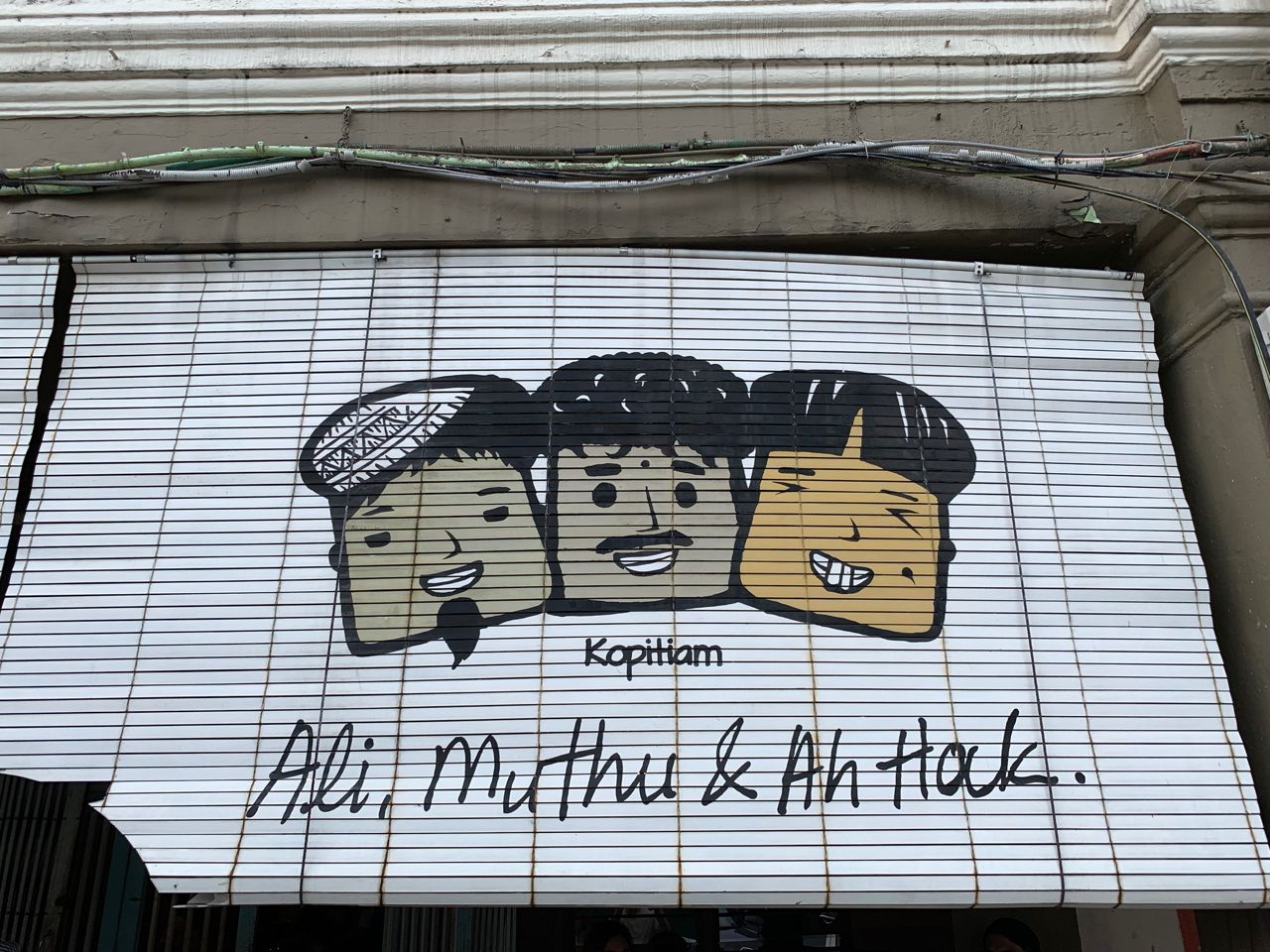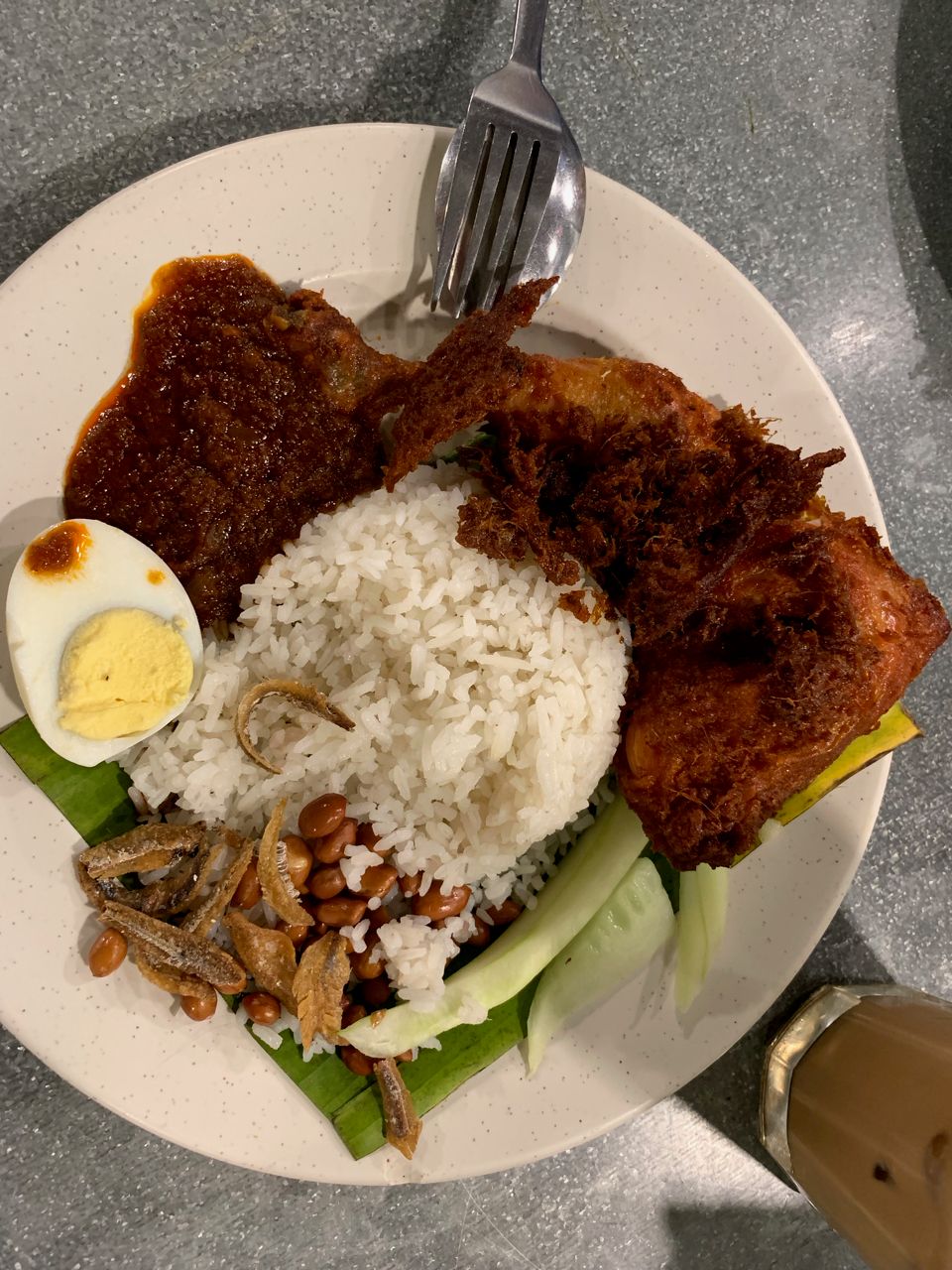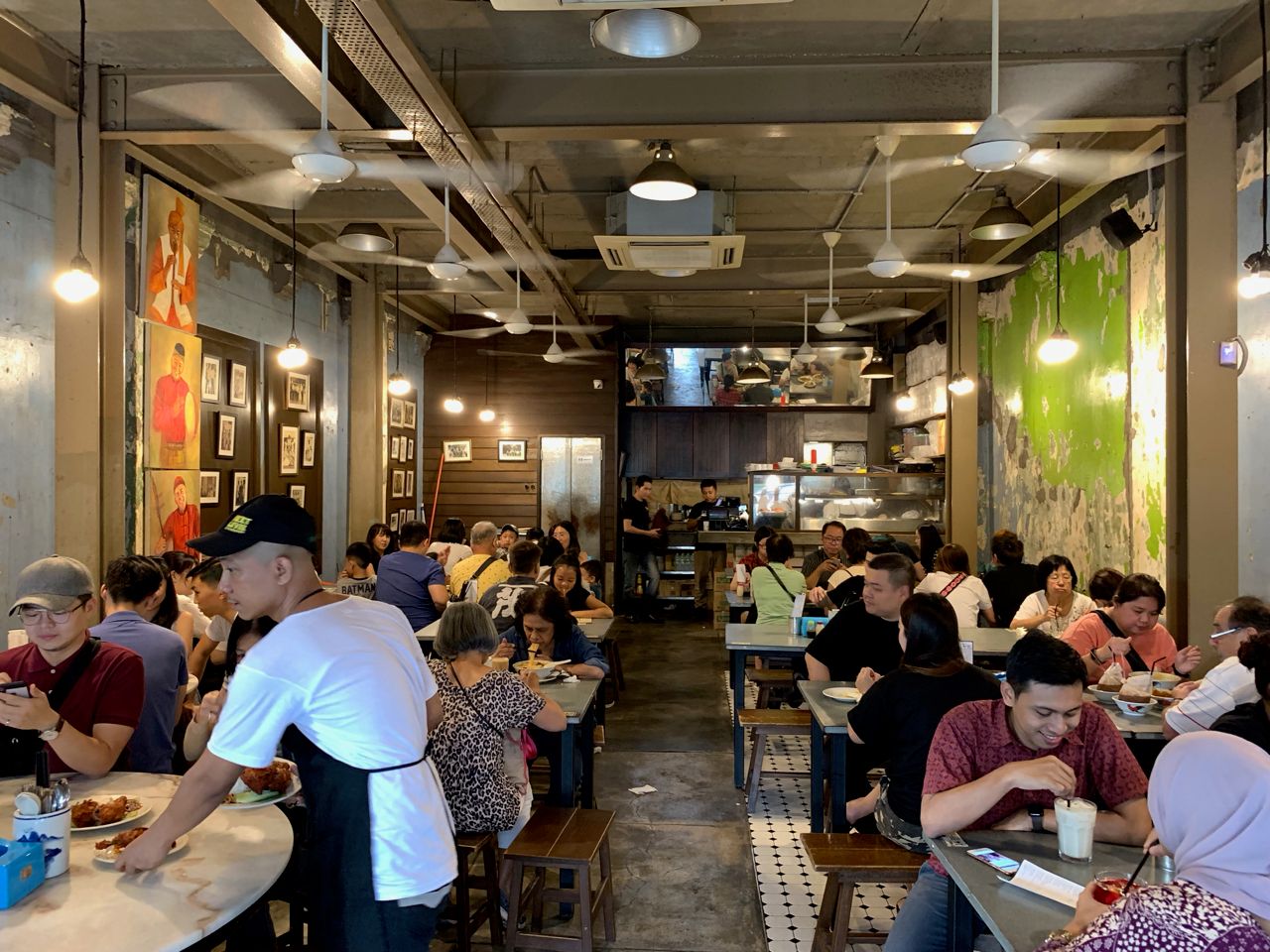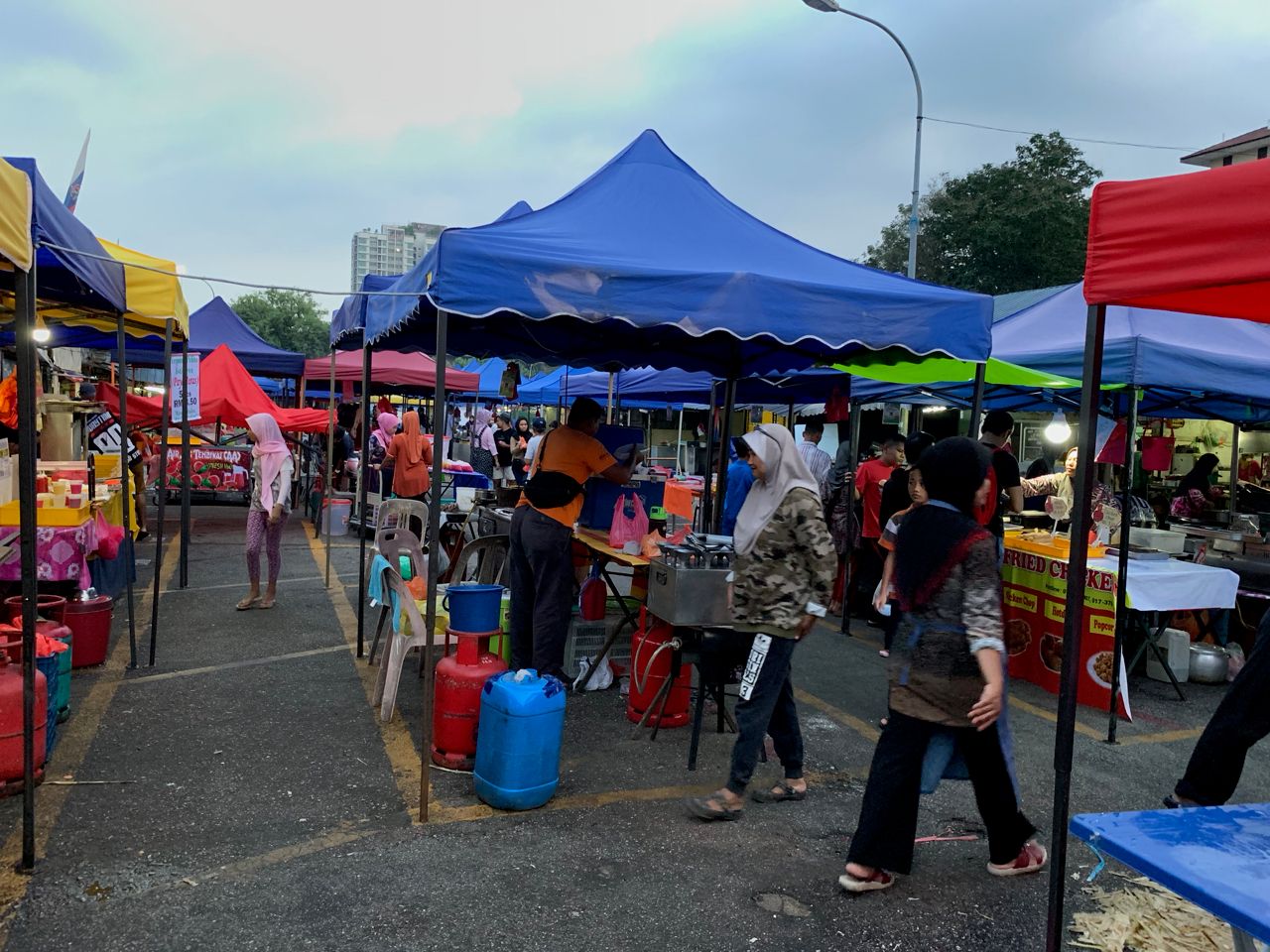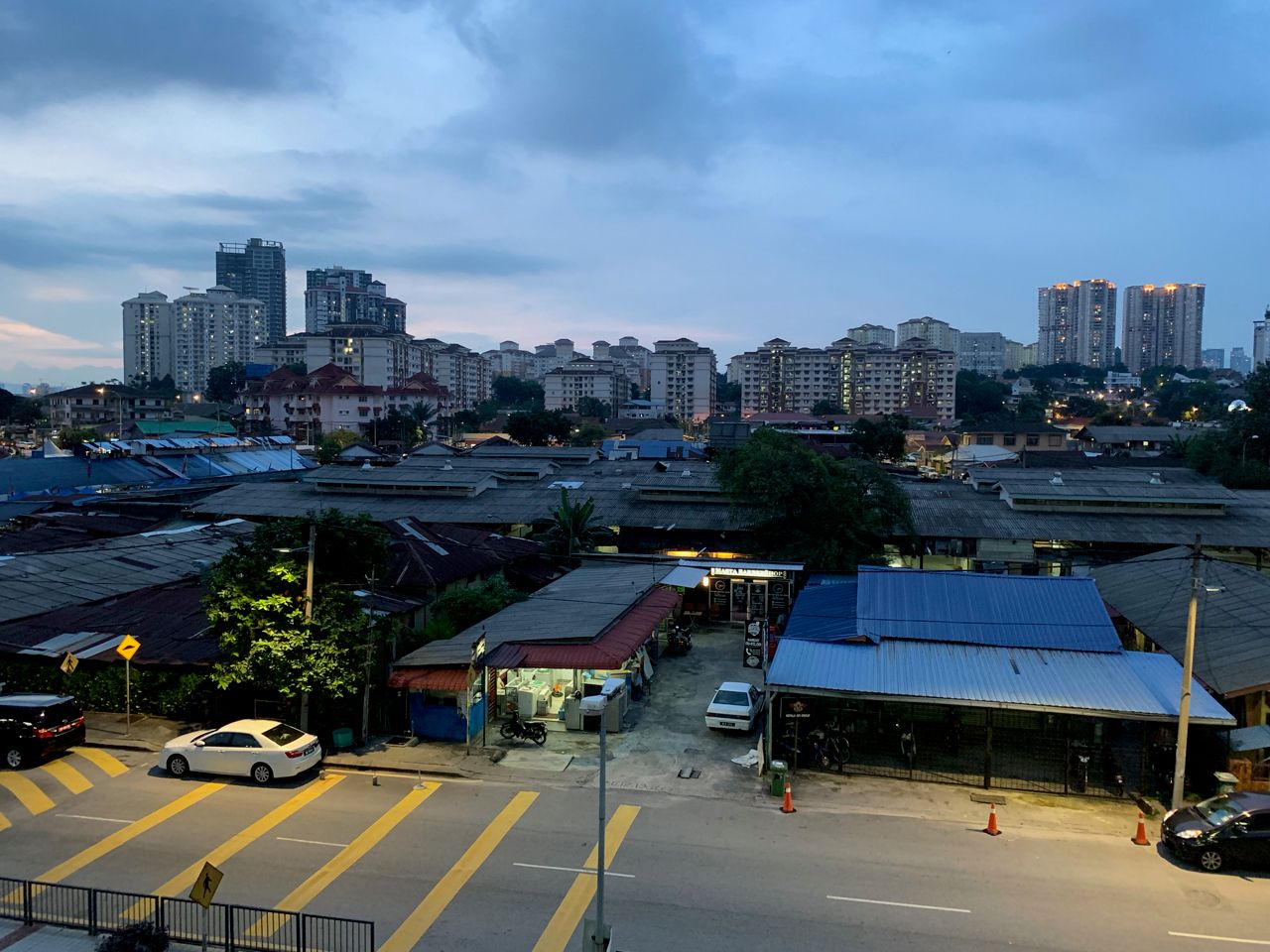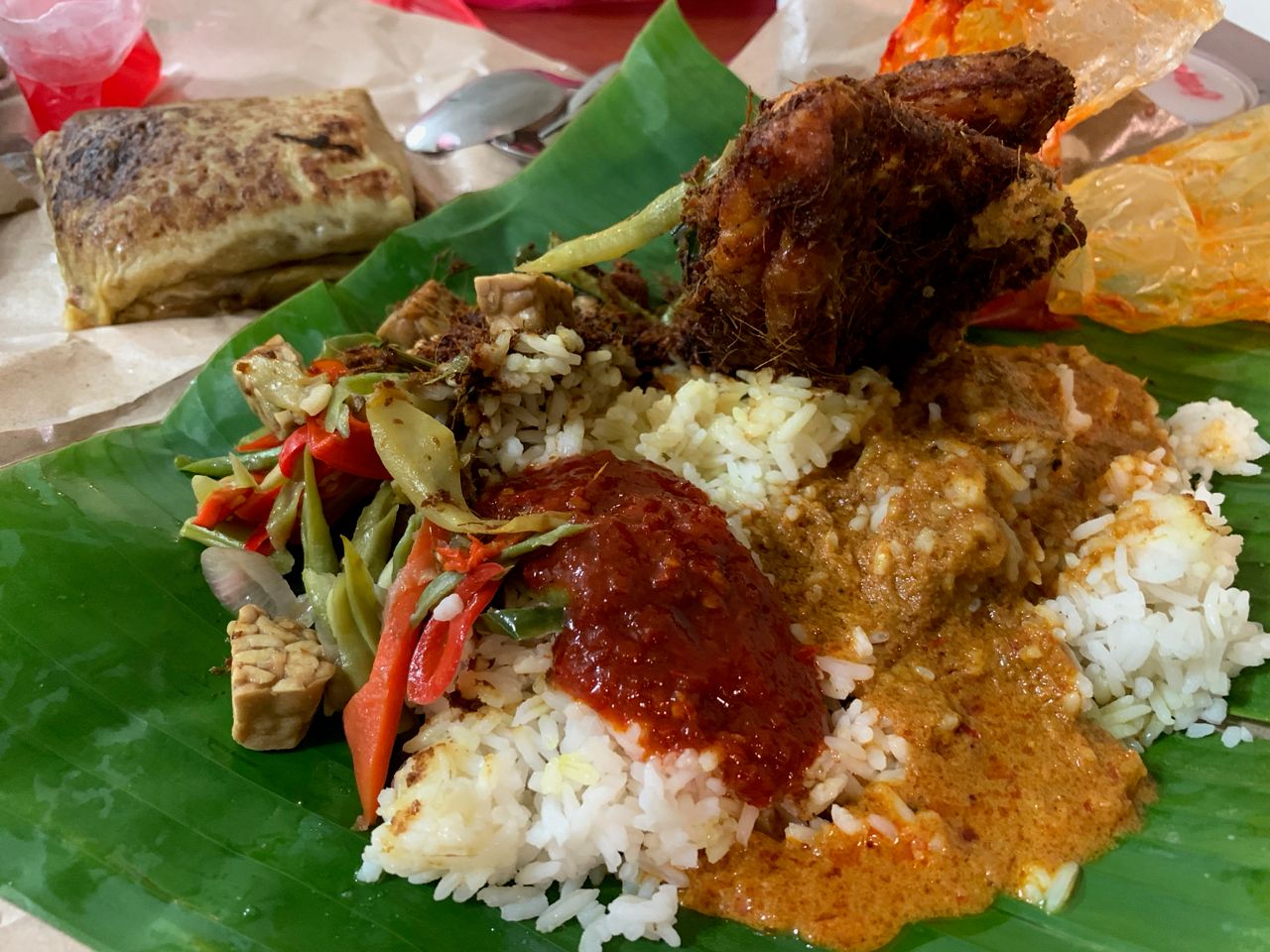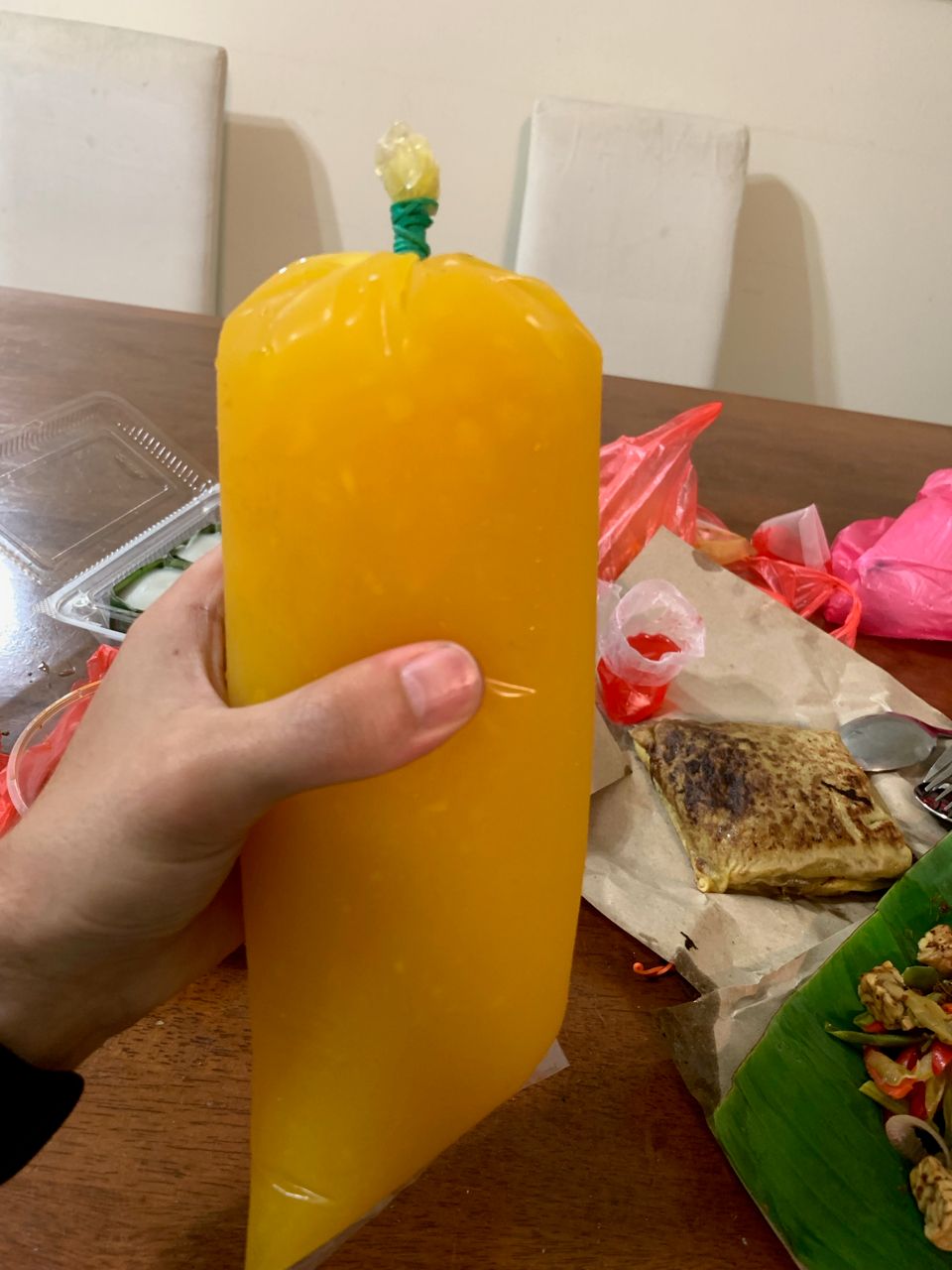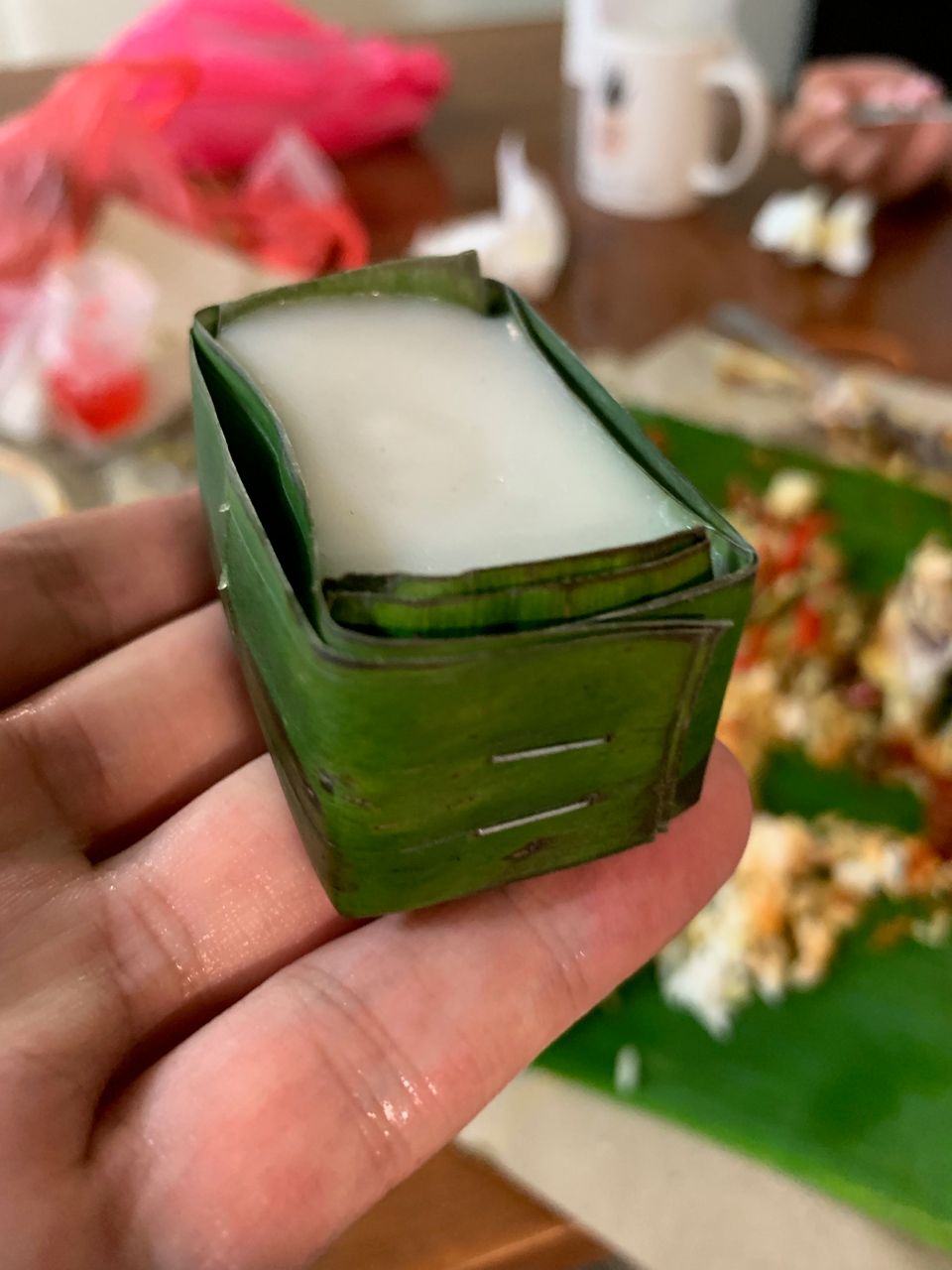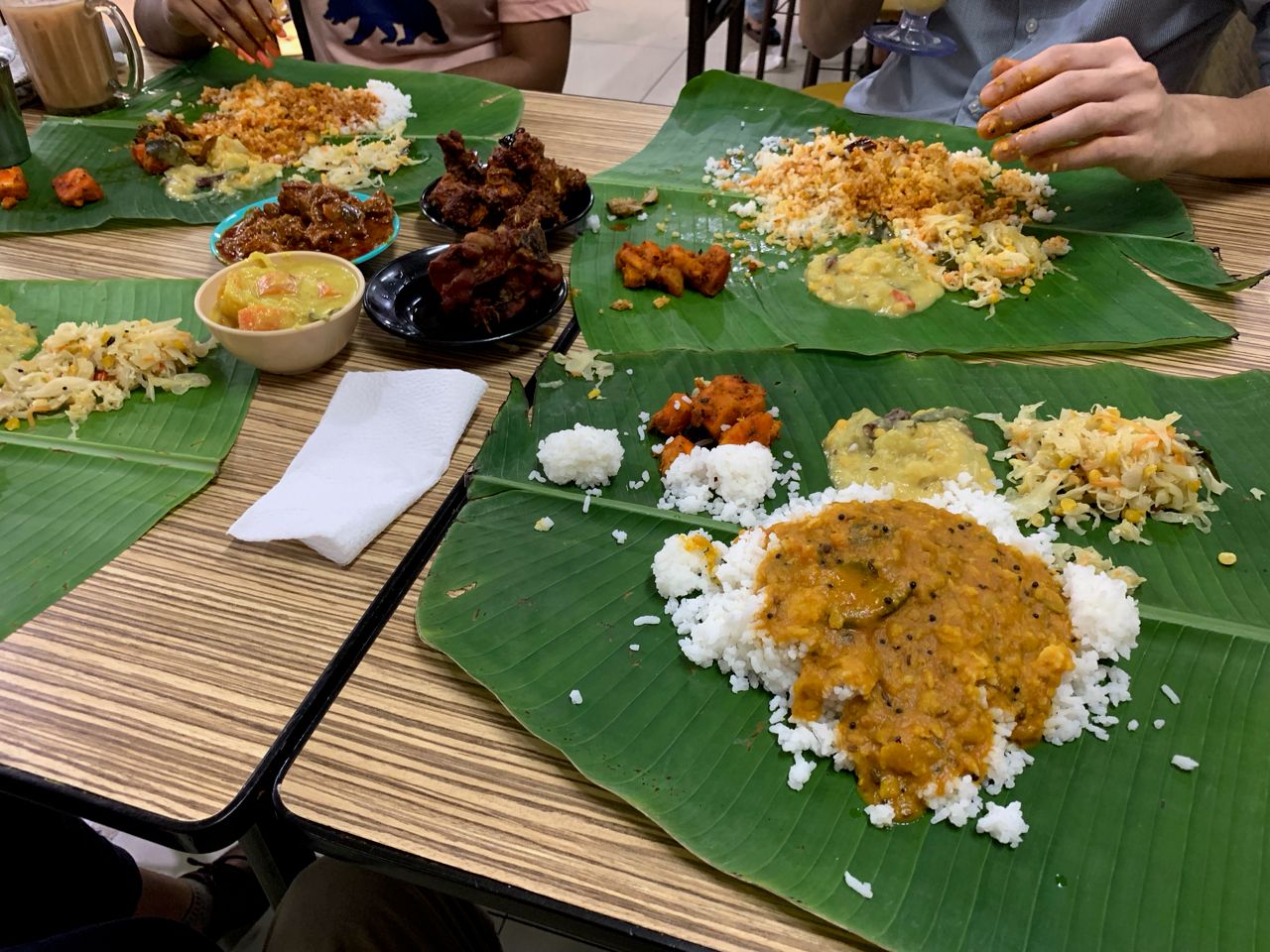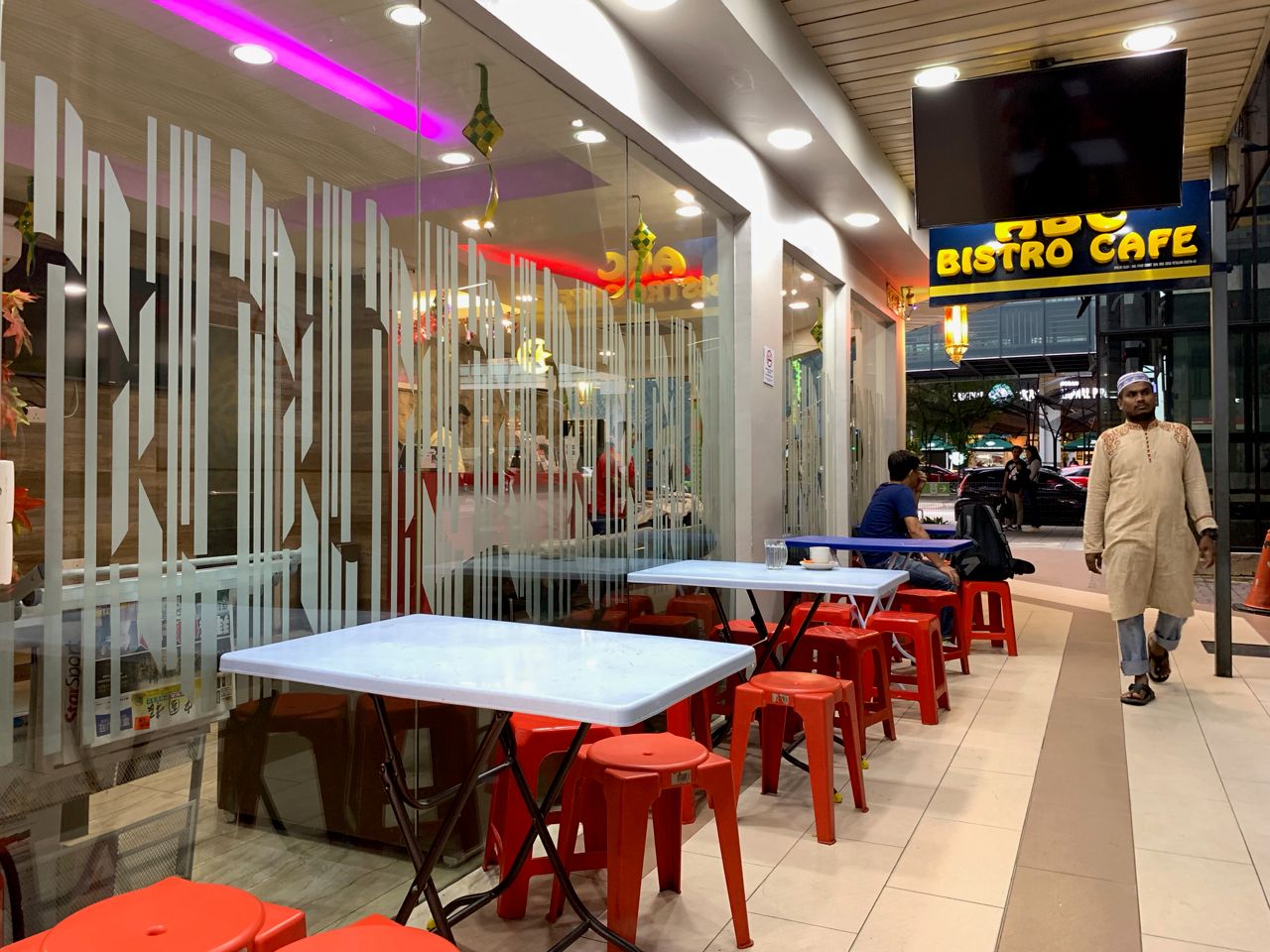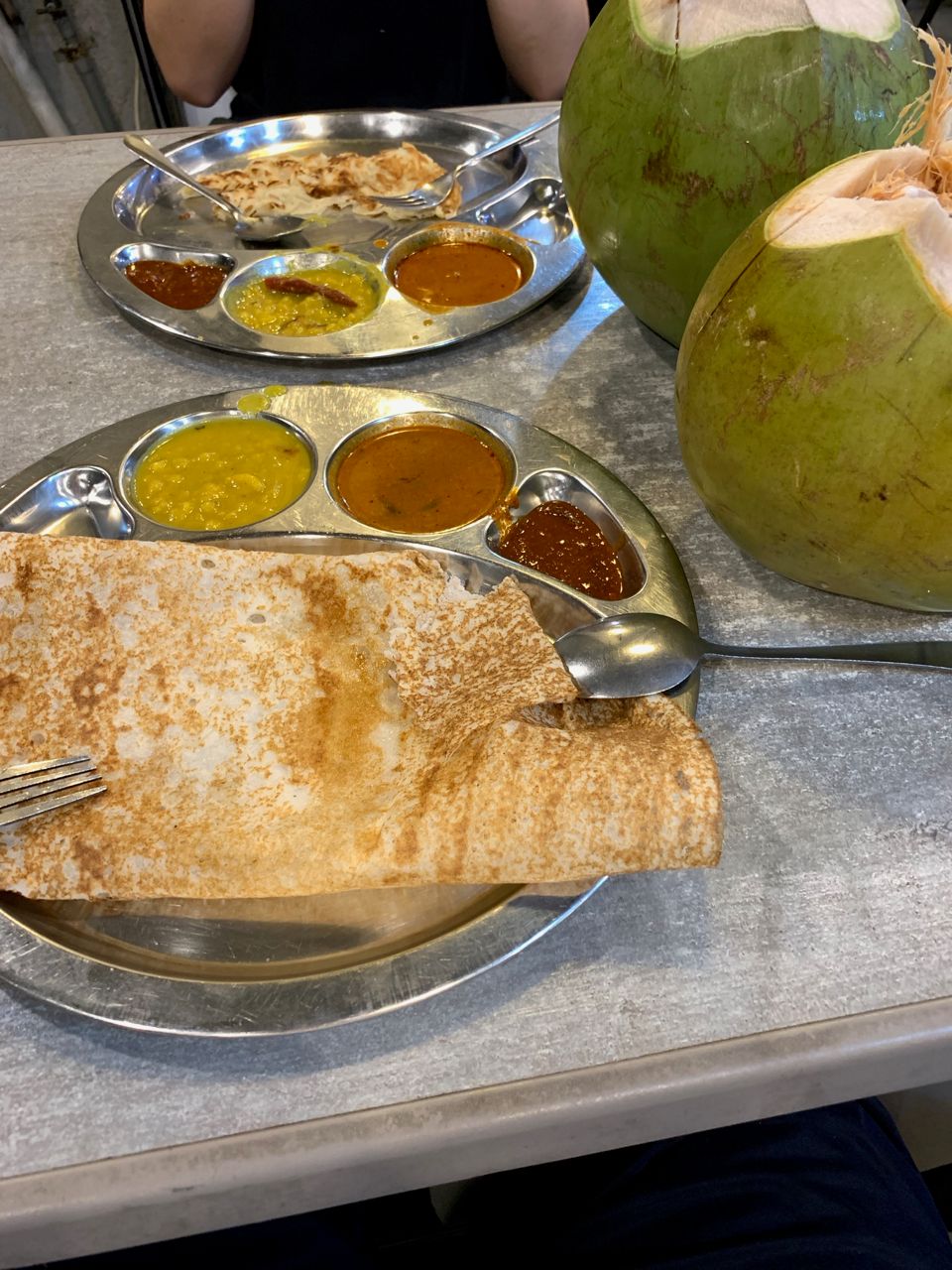 Going Home
Sebastian mentioned that this post didn't really have an ending, so I tried to add one. Thanks for the feedback!
After the four very eventful weeks (with a short trip to China in between) passed quickly it was time to head back to Berlin again and leave the equator behind me. I wish I could've stayed longer as I was just getting used to my new commute and meeting up for lunch every day. Adjusted to the climate, public transport and the food, but, alas, the office was waiting for me in Berlin.
The flight was pretty decent and rather uneventful, with Lufthansa as mentioned in the beginning. When I finally arrived in Munich I had 3 hours until my connection flight to Berlin so I decided to take the airport up on its great food choices. I found a good spot in the Käfer restaurant and had a proper bavarian breakfast with Weißwurst, sweet mustard and Breze which I enjoyed until it was time to head to the gate. I arrived in Berlin at 11am on Saturday which meant I had still some weekend left to adjust and rest.
That was my first trip report so let me know if you have any questions or improvements! Danke you!
Recommended reading music