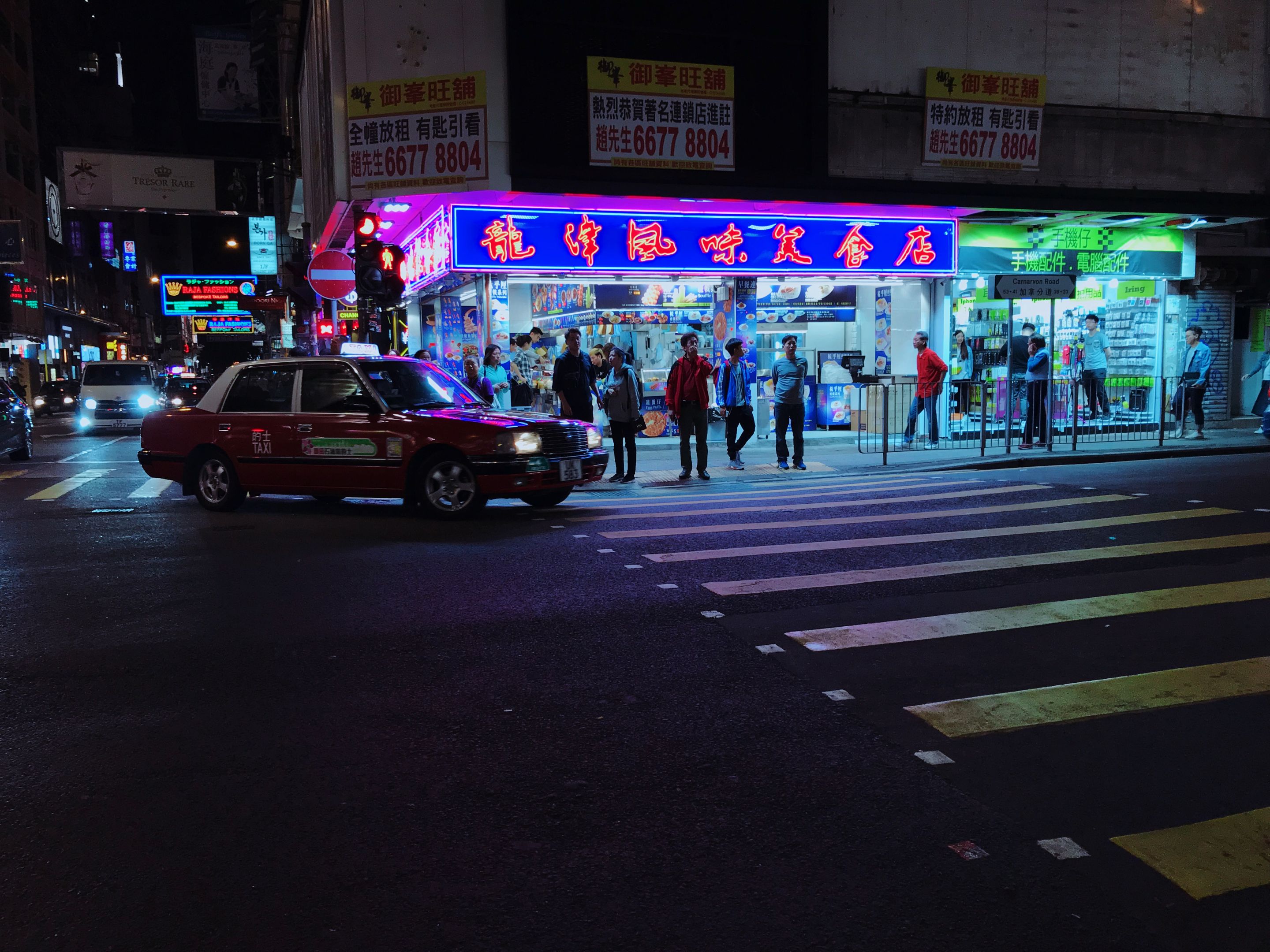 A short, picture-heavy summary of my two weeks trip to Hong Kong earlier this summer. To set the mood there's some recommended songs to play if you are interested. They are to be found at the end of this post in the section named "Recommended Cantopop"—so scroll away. But don't forget to come back!
It would sound very cliché to say that I was interested in Hong Kong since I watched early Jacky Chan movies but there's probably a bit of truth to that. The city with it's neon lights, red taxis, twisted roads and dark alleys always fascinated me. A construction site featuring bamboo scaffolding and the ubiquitous green fabric wrapped around it has been my background image for a long time now, perfectly captured by Peter Steinhauer's "Cocoon" series.
This year I finally had the chance to visit the city for two weeks and planned out an itinerary. I set out to evaluate if I could potentially live there so the goal was to see not just the city with it's various neighbourhoods itself but also the surrounding nature and beaches.
I choose end of march to beginning of June as my time frame which later turned out to be a good choice. It was hot but never too hot and most importantly not too humid. I expected differently but only once was there any rain.
Usually I try not to plan too much ahead as I'm the kind of traveler who walks around trying to get lost and not checking off the top list of tourist destinations with hordes of Lonely Planet carrying tourists. This time I decided to plan ahead a bit more and created a list of experiences I wanted to have.
Mostly it was food places I found, got recommended or saw on Anthony Bourdain's shows which I'm a huge fan of and partly it was the classic tourist destinations like Victoria Park, Happy Valley's horse racing track, Dragon's Back hike, Star Ferry and others.
During our stay we were living at Chunking Mansion which was both affordable and close to the MTR.
While many locals avoid it for its reputation and for some of its less legitimate business enterprises, it offers cheap rooms and asylum for people, specifically refugees, from all around the world…and even a taste of home.
Another fitting quote from Bourdain.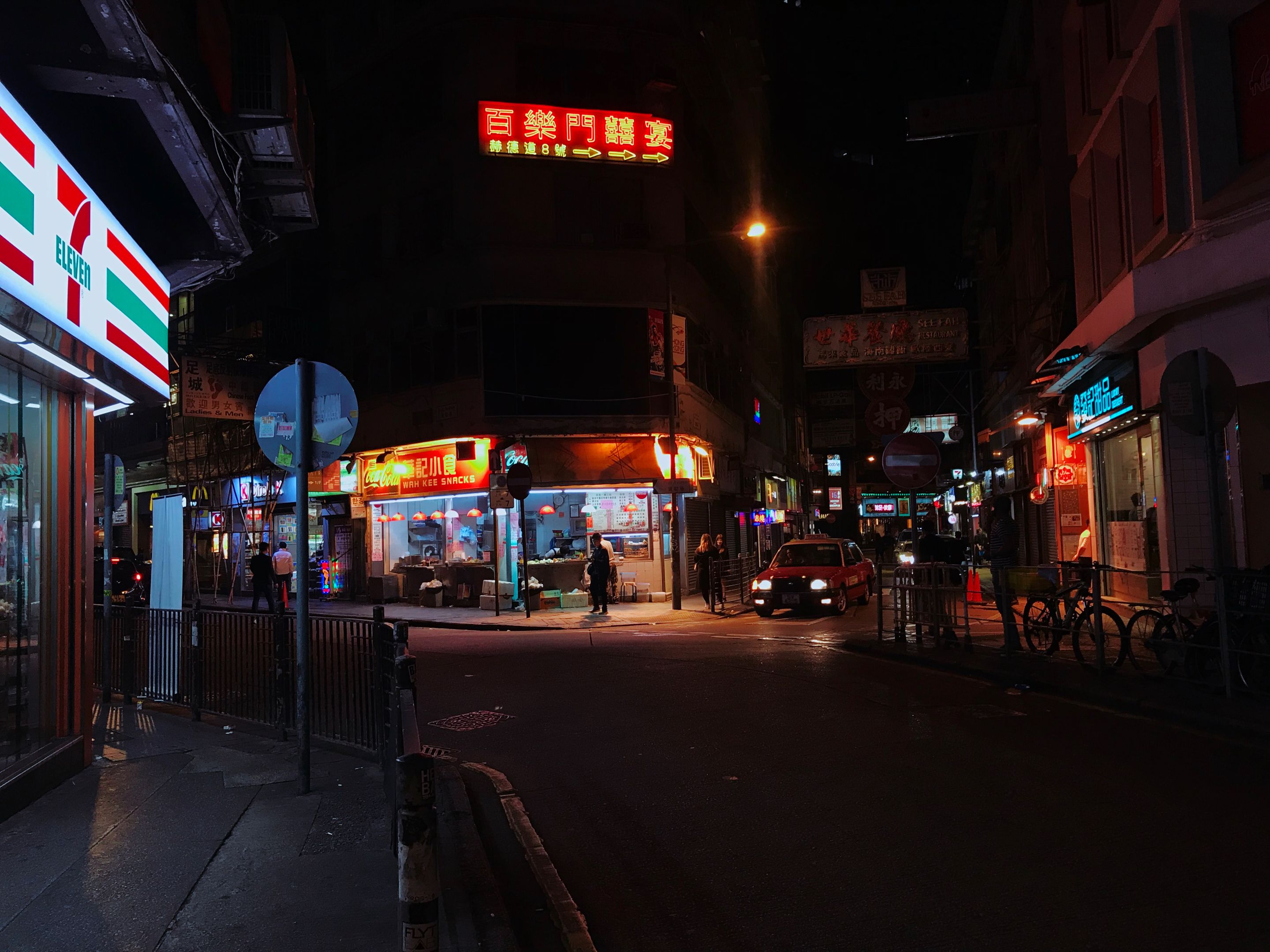 A side street located within 5 minutes of walking from Chunking Mansion
I'm not ashamed to admit that I make a habit out of visiting the local Apple Stores everywhere I go if time permits. They are usually located in nice neighbourhoods and architecturally interesting. To me that seems like a good enough reason.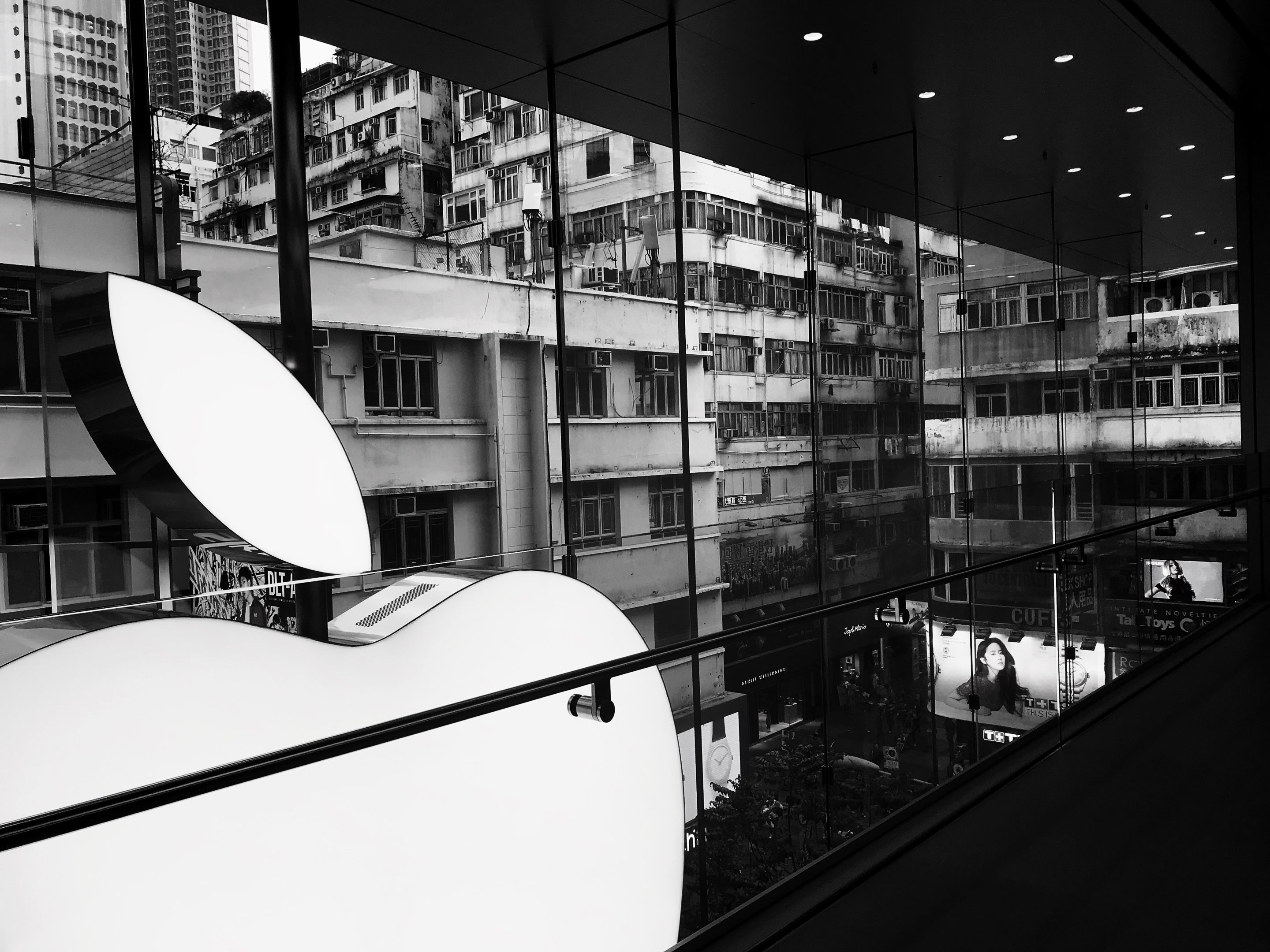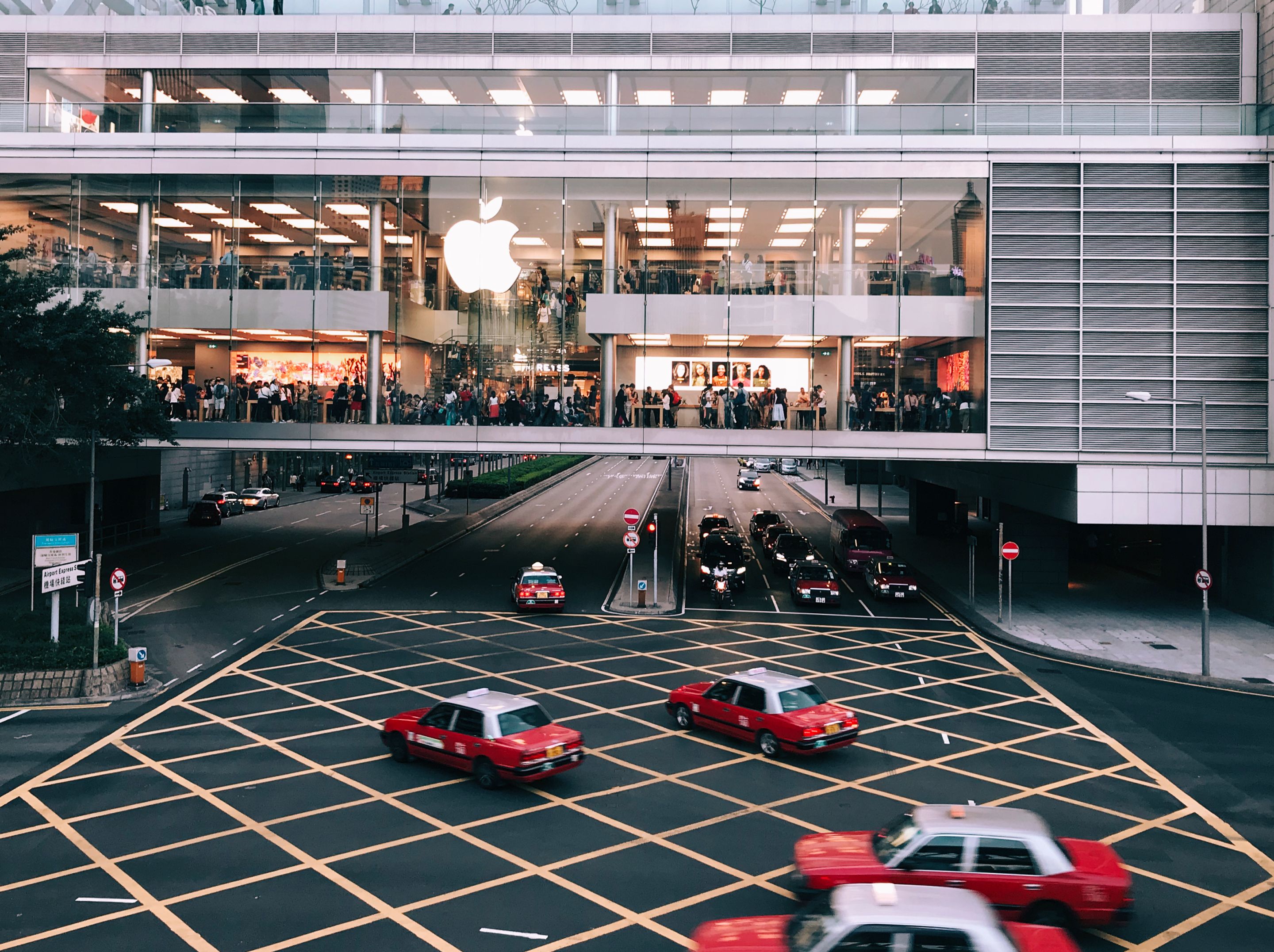 Cooked Food Center
Or also called CFC, usually located in buildings that could be mistaken for a parking garage or a deserted warehouse. Conveniently located next to bigger MTR stations the food centers are a collection point for street food vendors. To free up the precious space on the street and to keep an eye on the food quality it was decided to move them from the open streets to multi story buildings also housing the wet markets. The ground floor of the CFC usually houses a wet market where you can buy fresh fish, vegetables and all kinds of different spices.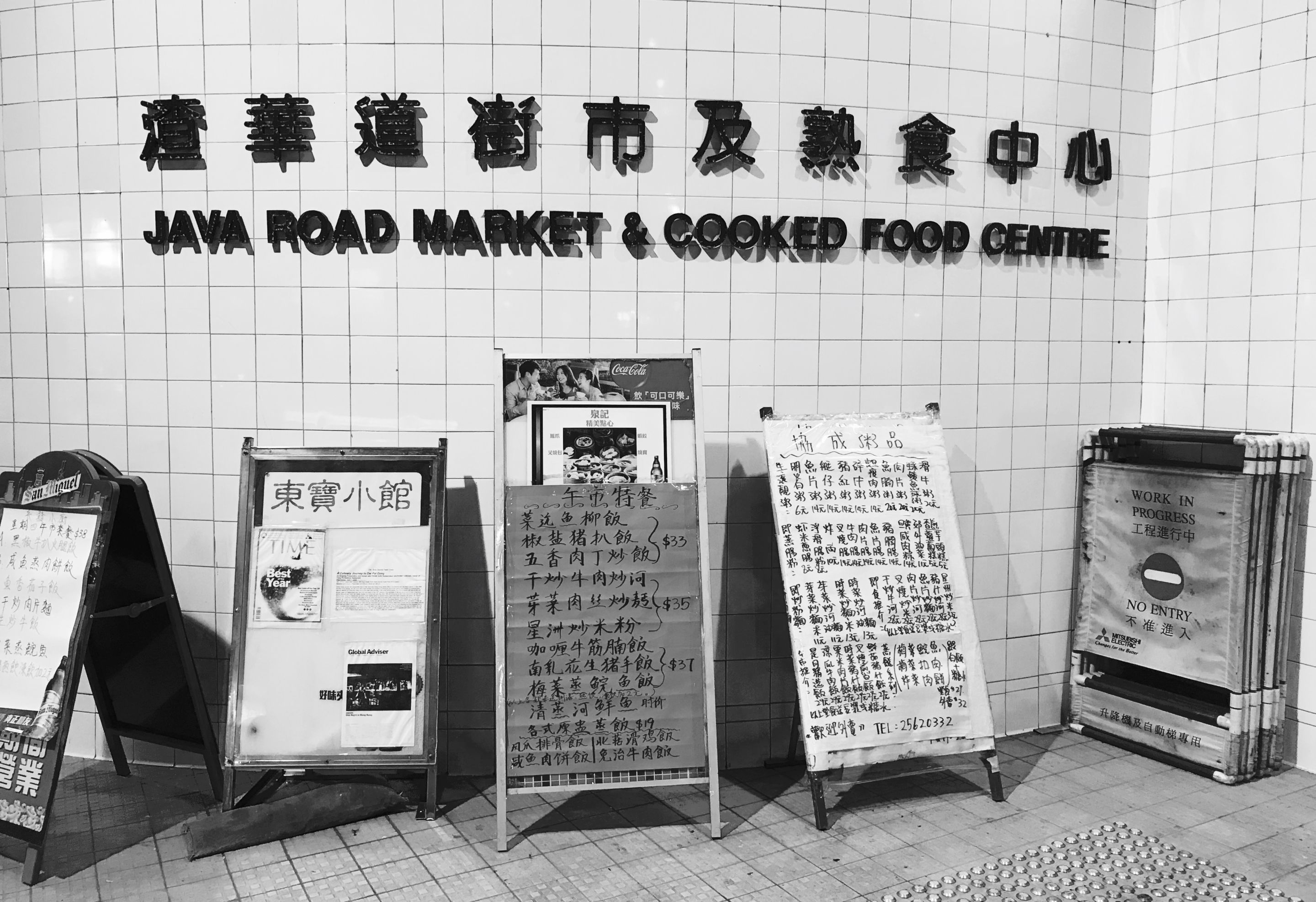 Up the gray, slow moving escalator and you'll find yourself in a huge floor filled with different kinds of restaurants. These places don't look fancy; green plastic chairs and big round tables are lining the corridor that takes you by all the different restaurants. It's hard to even distinguish which tables belong to which place, the chair color can sometimes be an indicator. Walking down the corridor is an experience itself, tables filled with all kinds of food, fresh fish swimming their last rounds in the aquariums next to the kitchen. The noise of plates being thrown into barrels to wash them later mixes with the blaring TVs that are trying to get your attention. The monotonous humming of the numerous fans on the ceiling fades in the background.
Or as Anthony Bourdain on the "Hong Kong" episode of Parts Unknown sums it up nicely:
Cheap delicious food served from open-air stalls. Pull up a plastic stool. Crack a beer. Fire up the wok.
Plastic tables, toilet paper rolls as napkins - the focus is on the food, not the interior.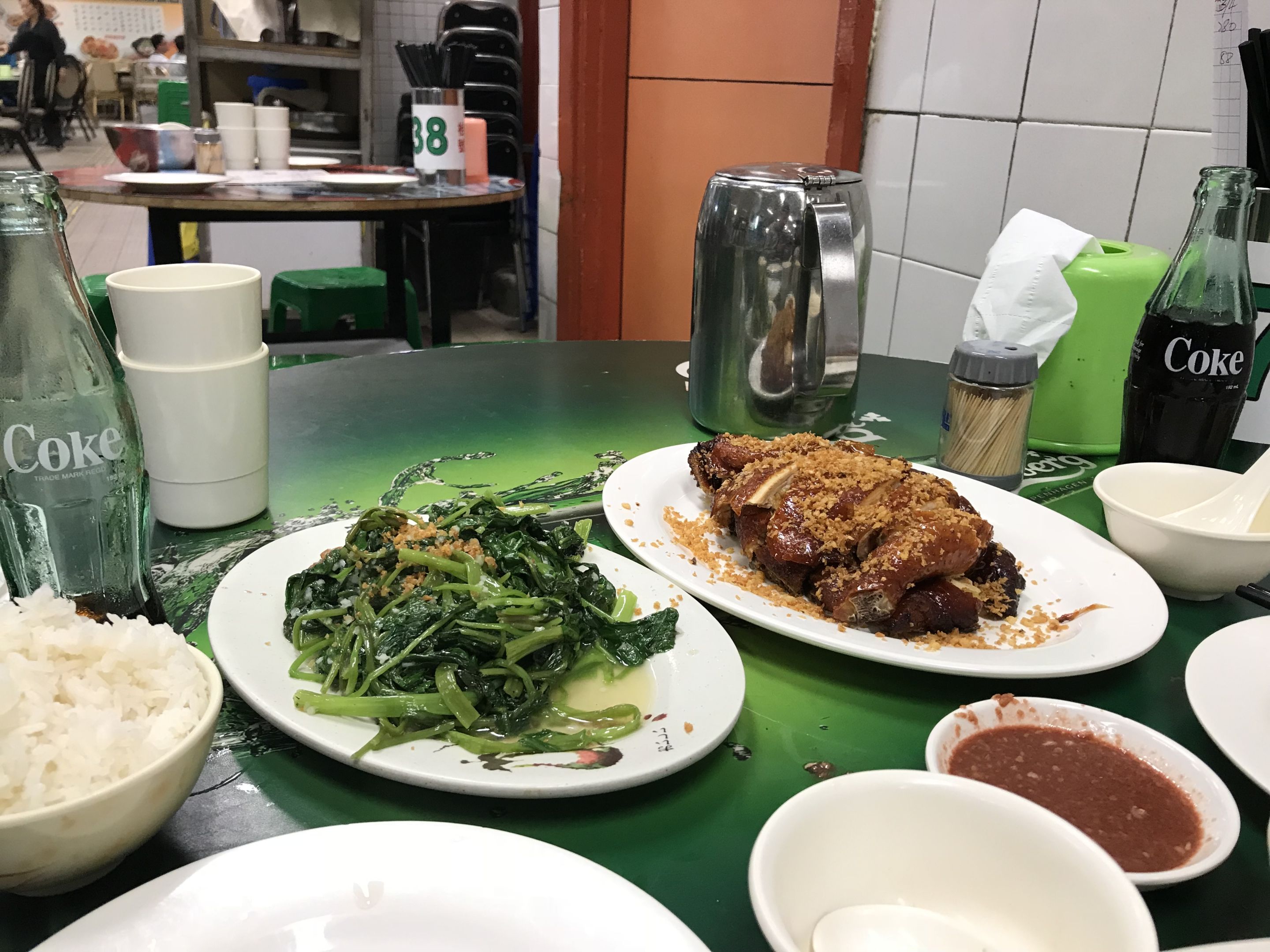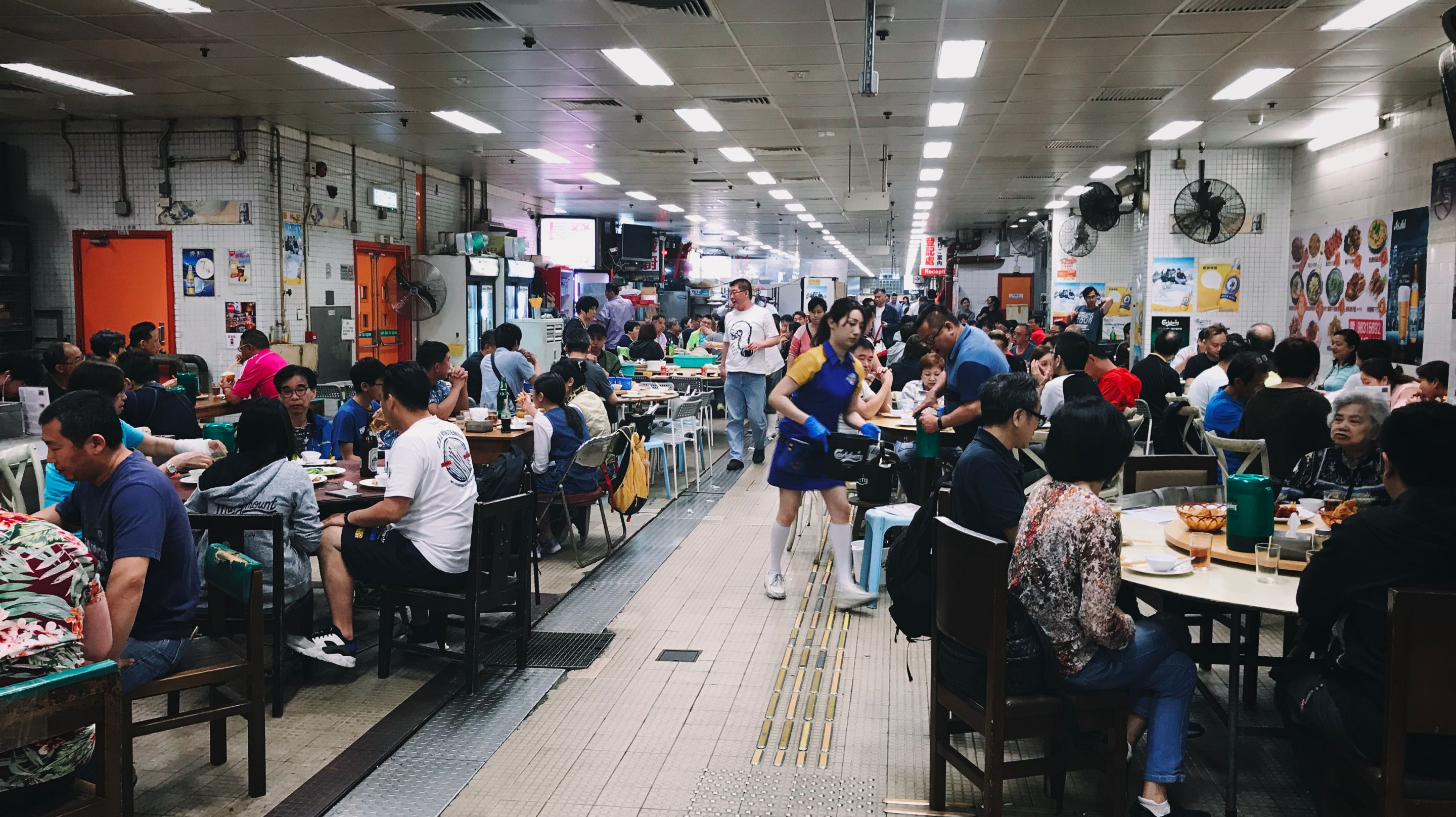 Breakfast
Tsui Wah, a chain diner-like restaurant with great comfort food and breakfast options. If you are like me and you don't eat a lot of meat for breakfast there's sugar buns. Bread, toasted and drenched in condensed milk and sugar, paired with a thick rimmed cup of milk tea it's a good way to start your day.
Beaches
Having multiple beaches in close vicinity is one of the cool features of Hong Kong. They are clean, easily accessible by public transport or taxis and have bathroom and changing room facilities. The concrete structures on the beach paired with the pastel colors of the late afternoon sky always had a very Japanese vibe or - haven't been to Japan yet - what I think it would look like.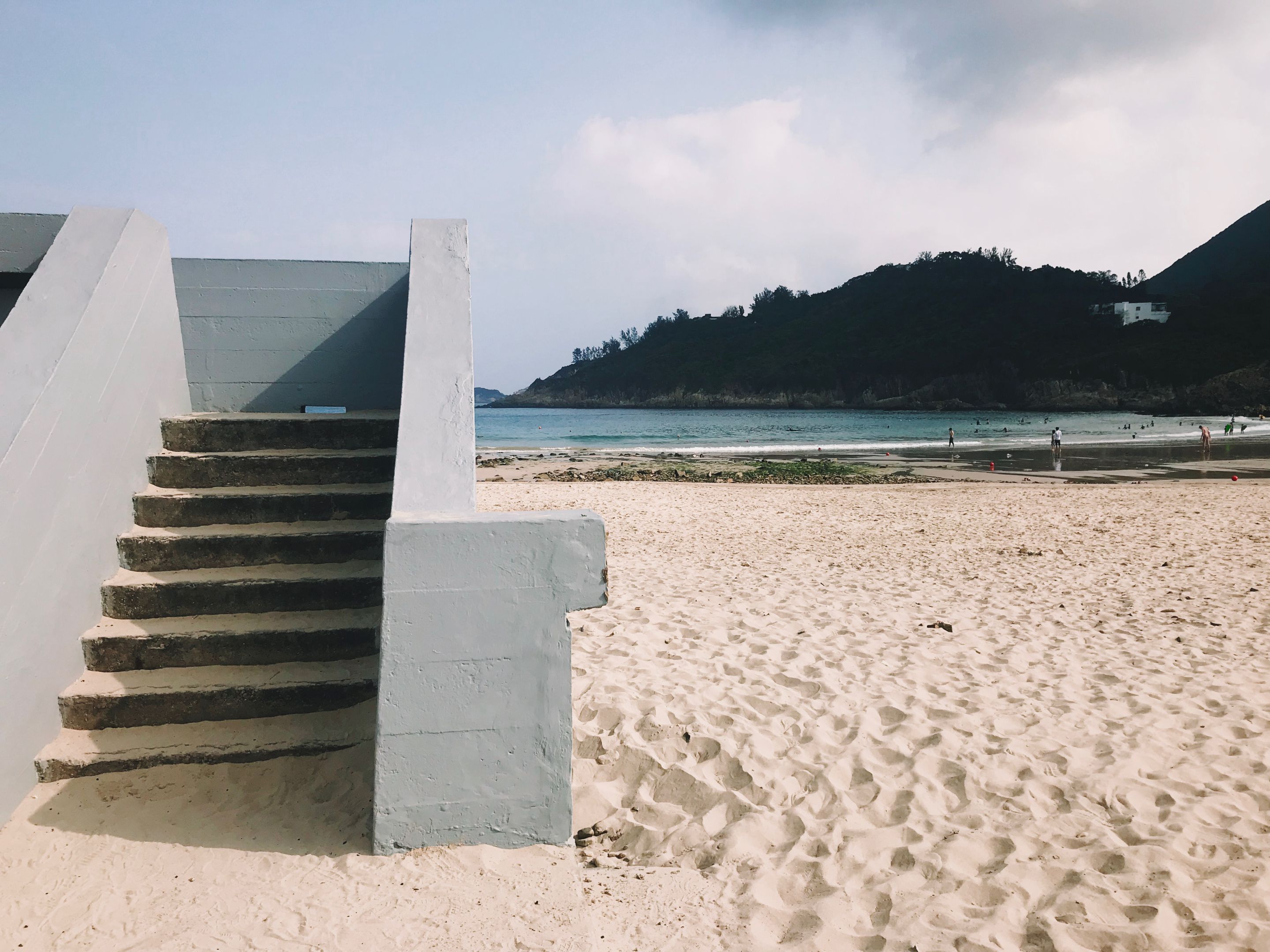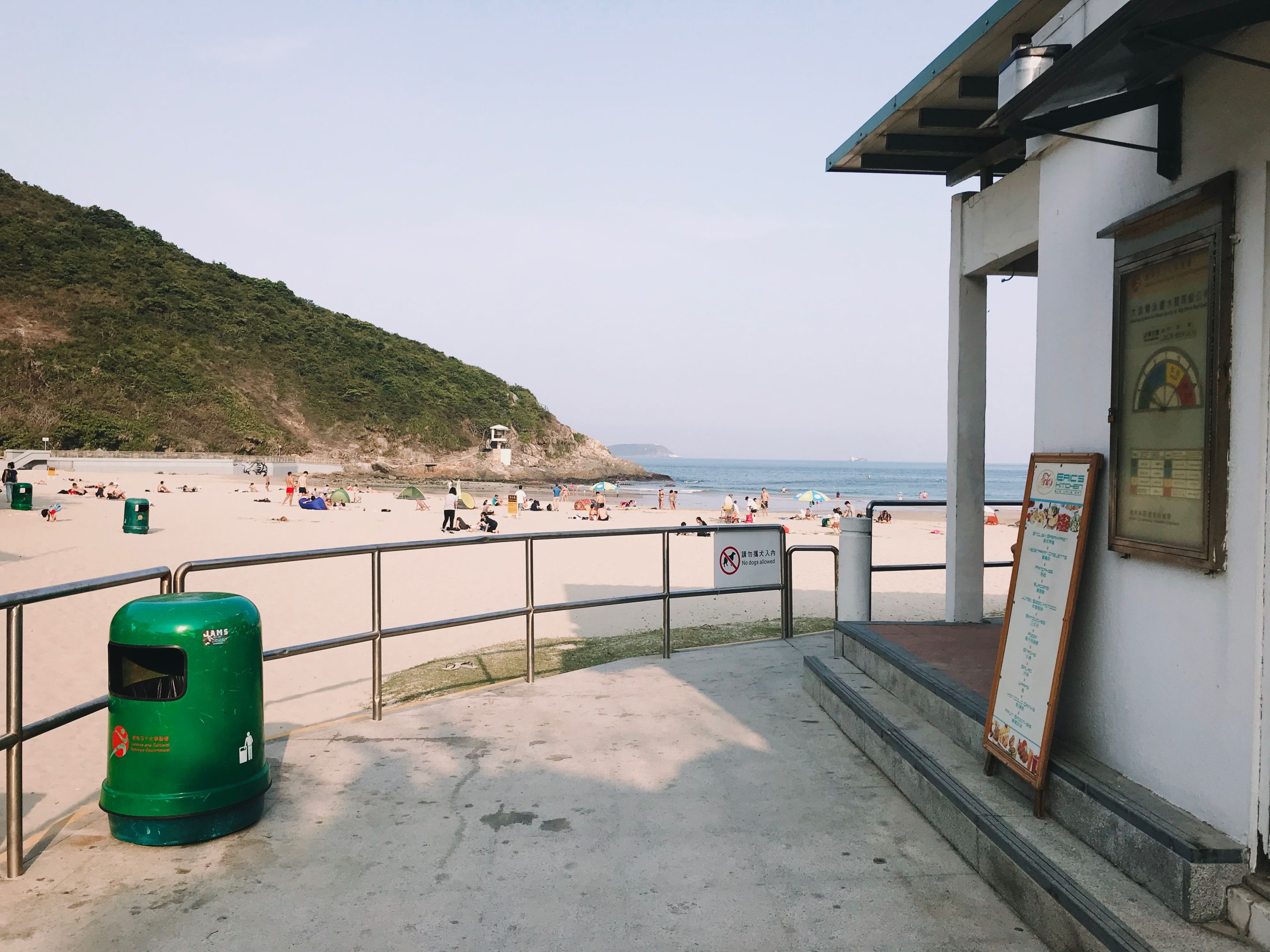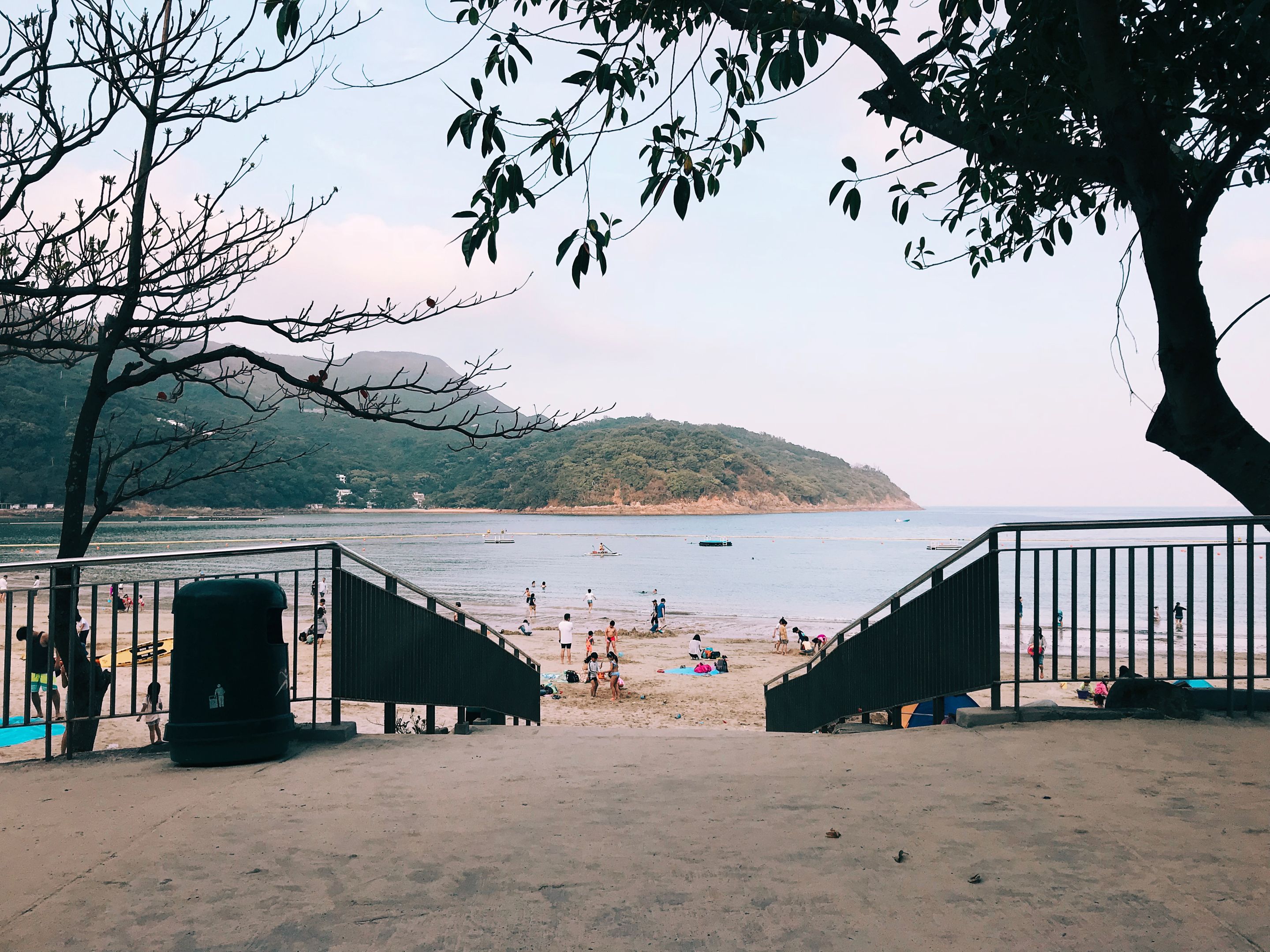 Housing
Everyone knows them, the gray spikes pushing through the green surroundings of Hong Kong like beehives.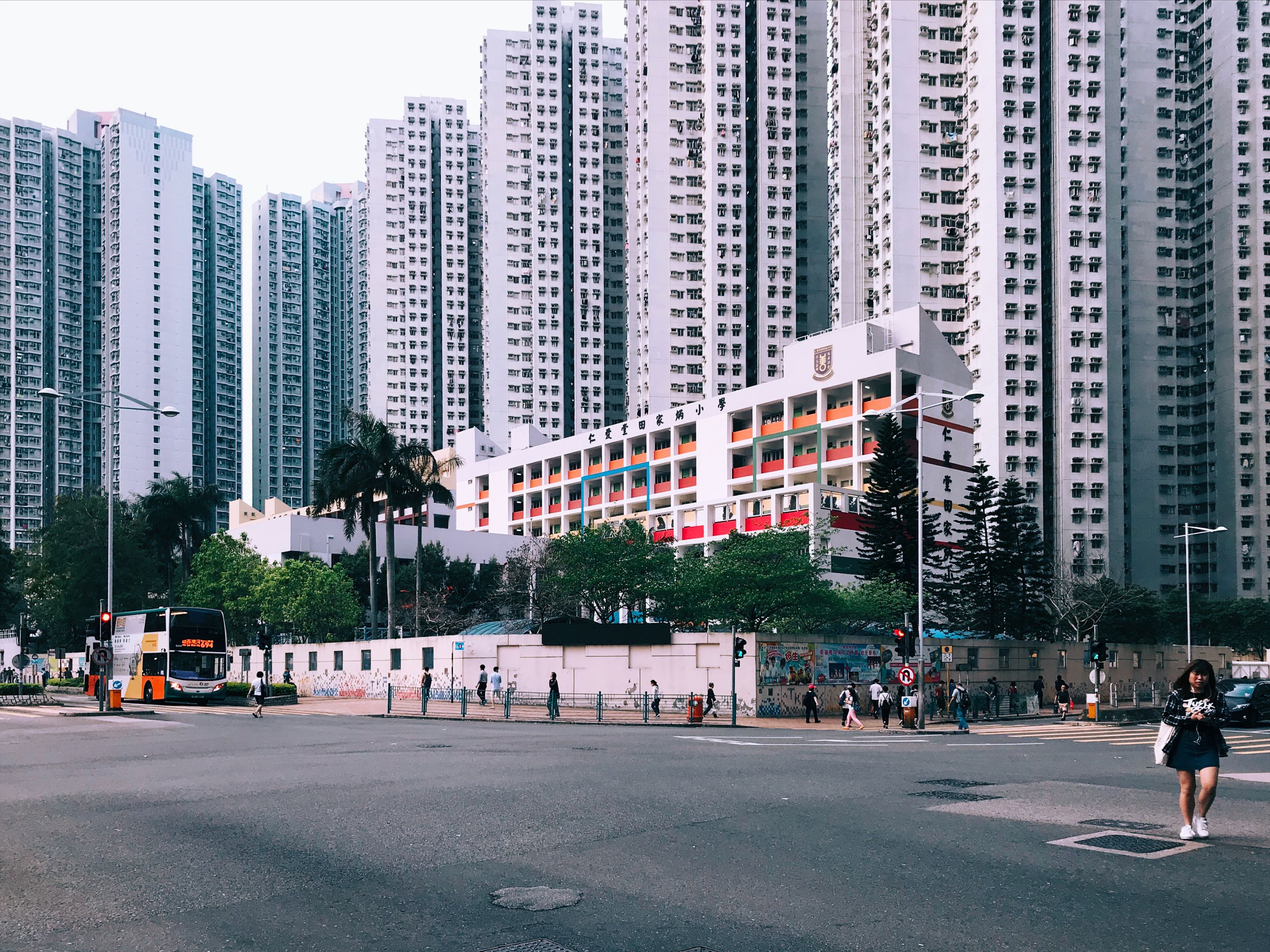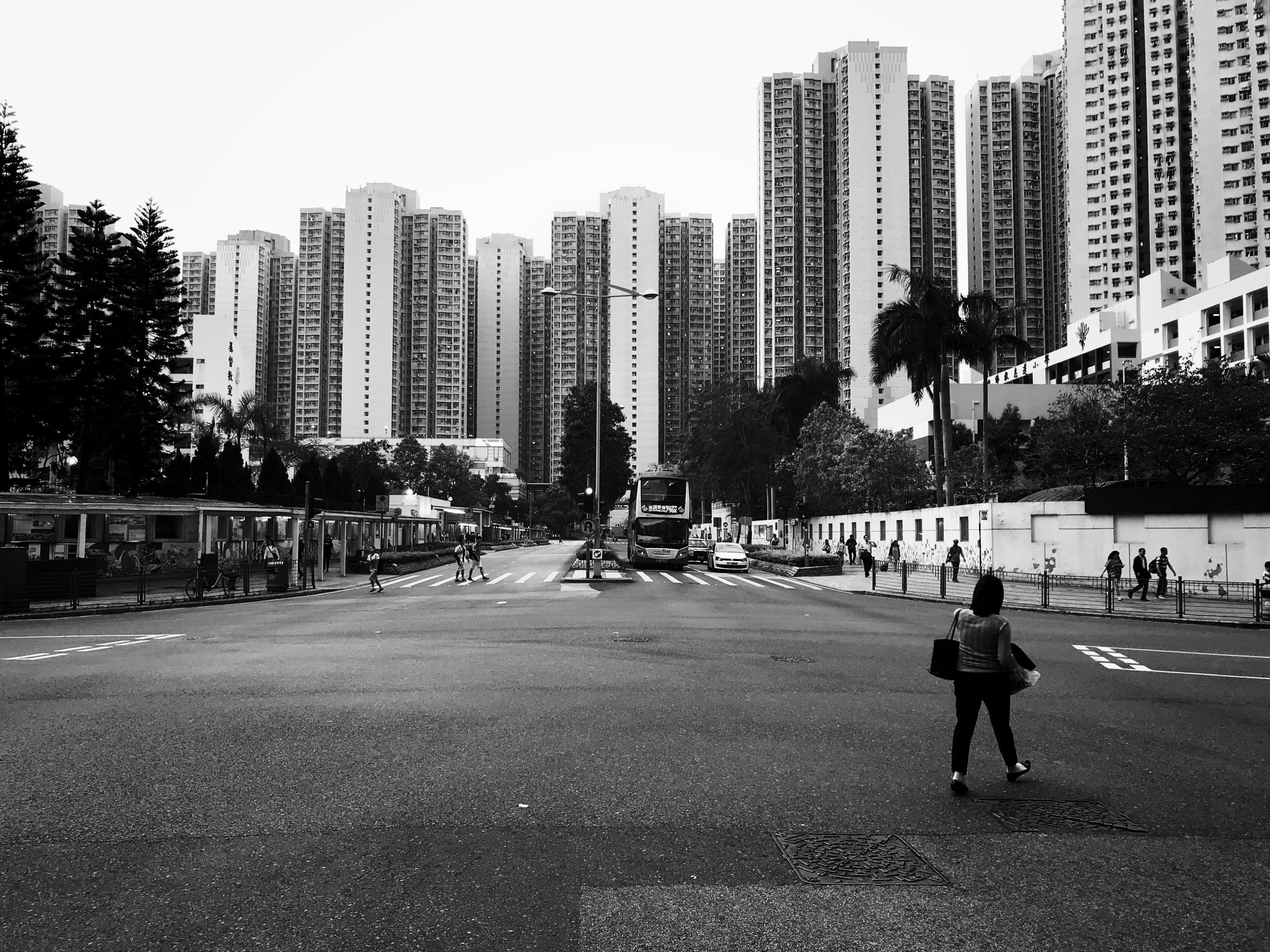 Neon signs / Night
Unfortunately on the decline I was still able to enjoy some last remains before they are all replaced by modern LED alternatives.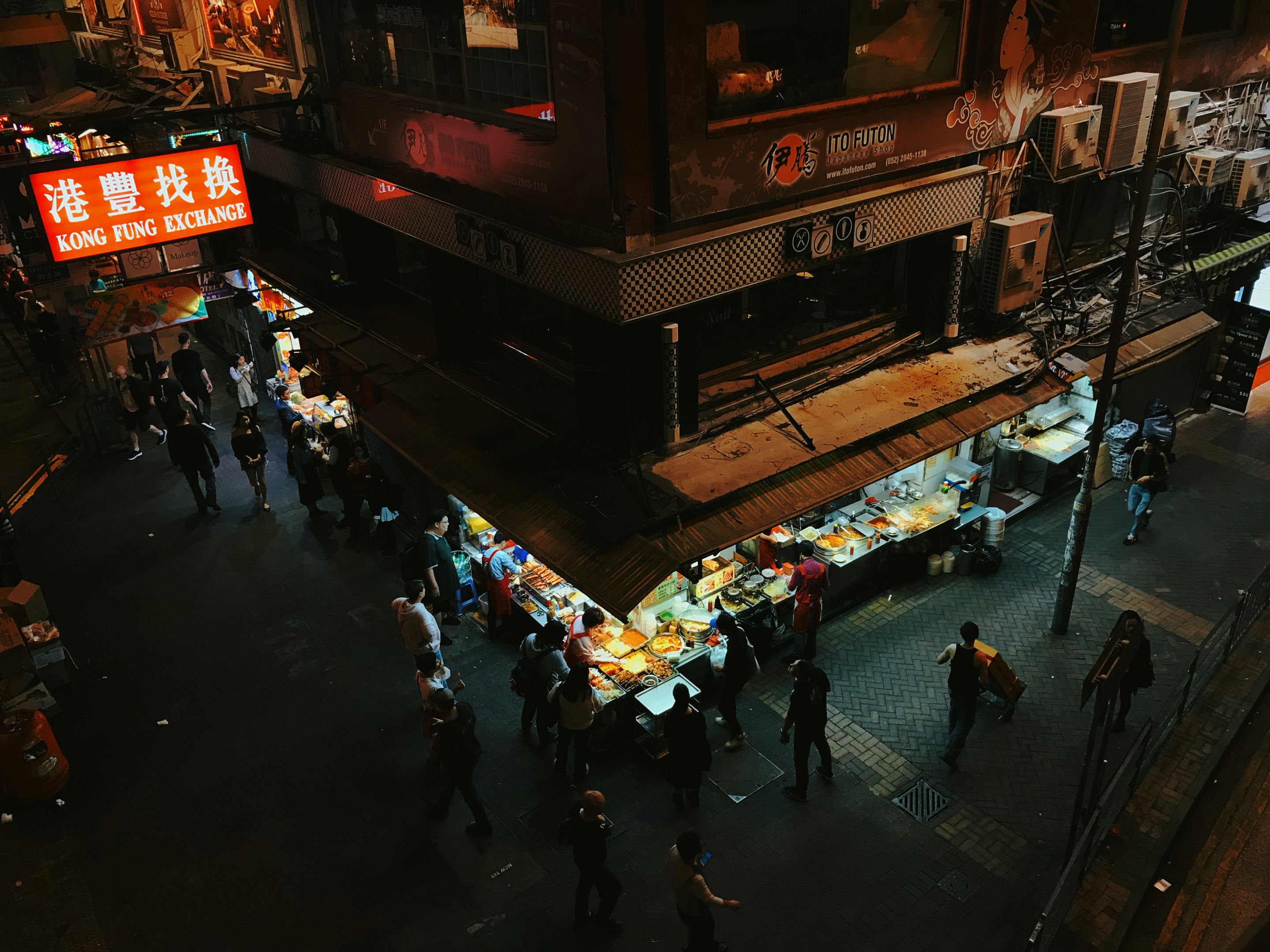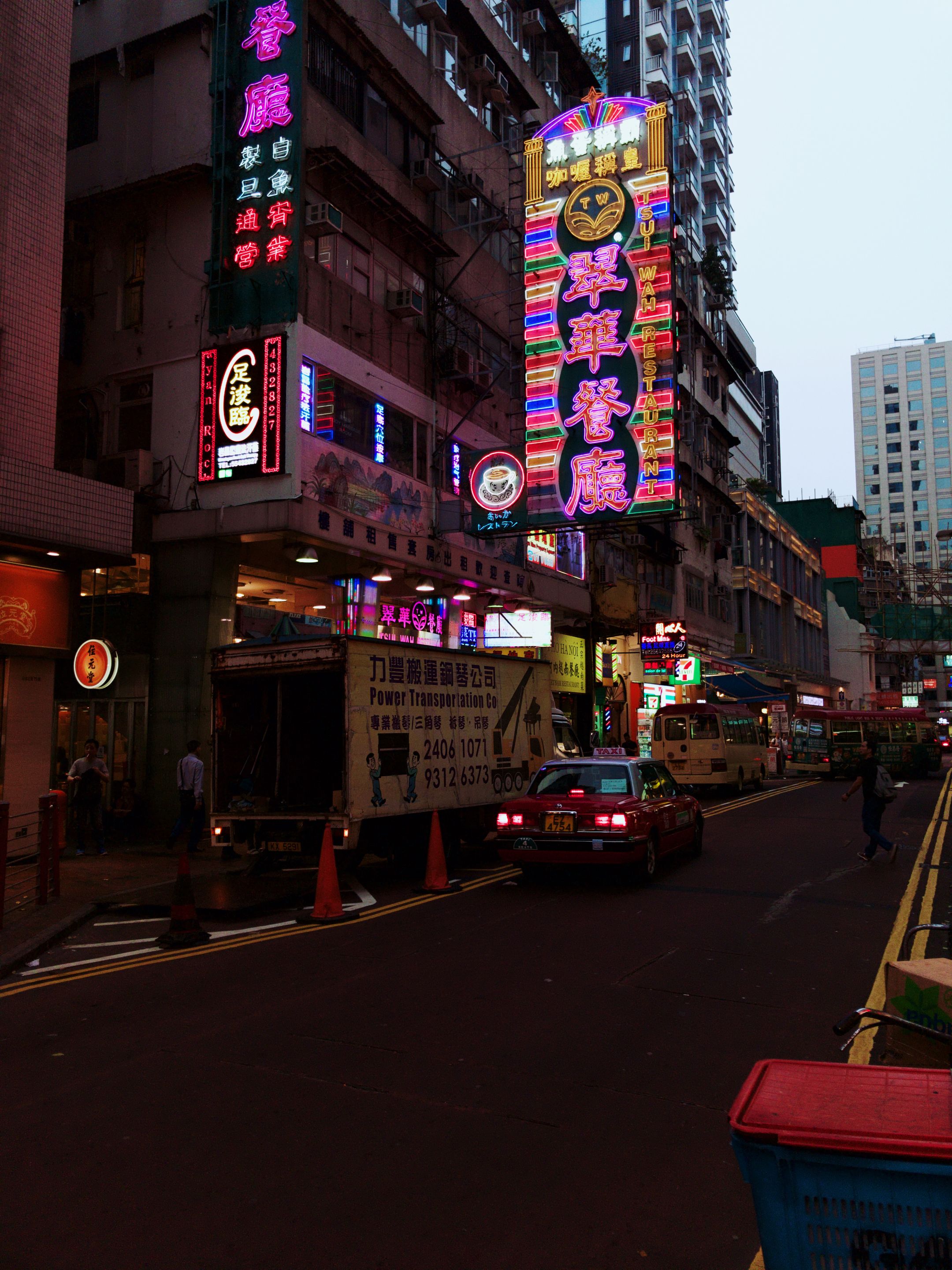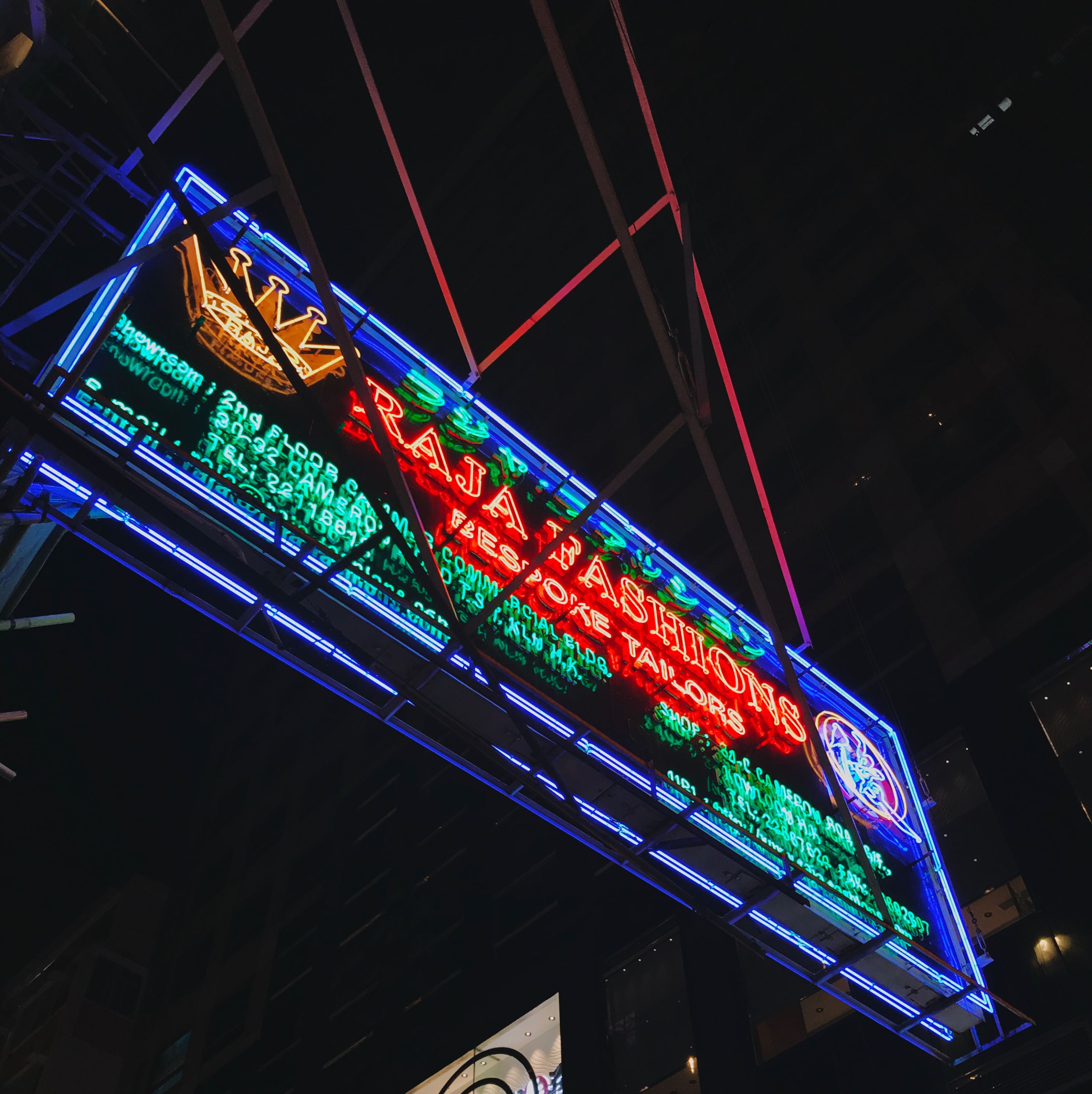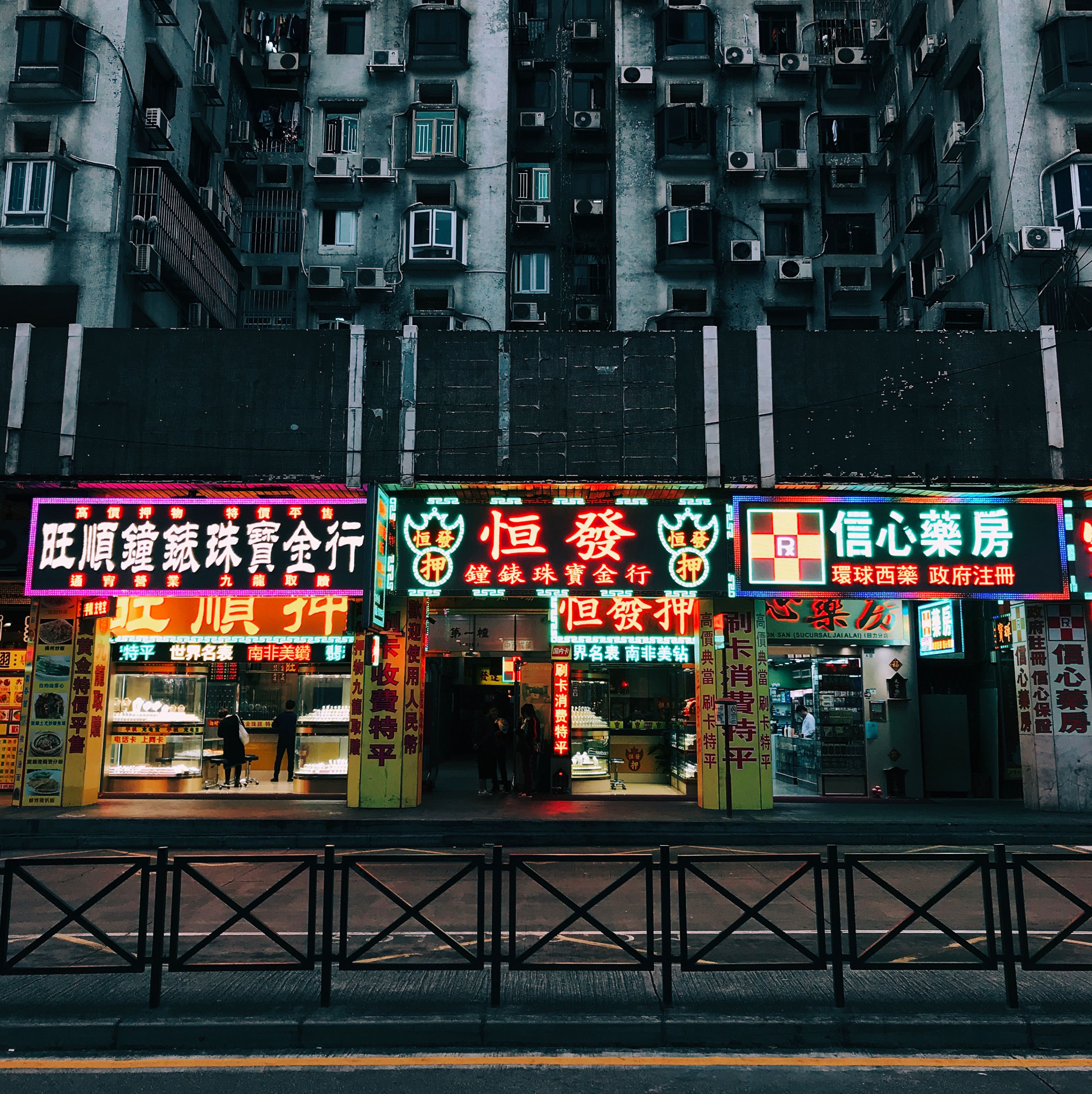 Yau Ma Tei police station
The police station of Rush Hour 2 fame is now closed down but you can still visit it as all the signs are still there.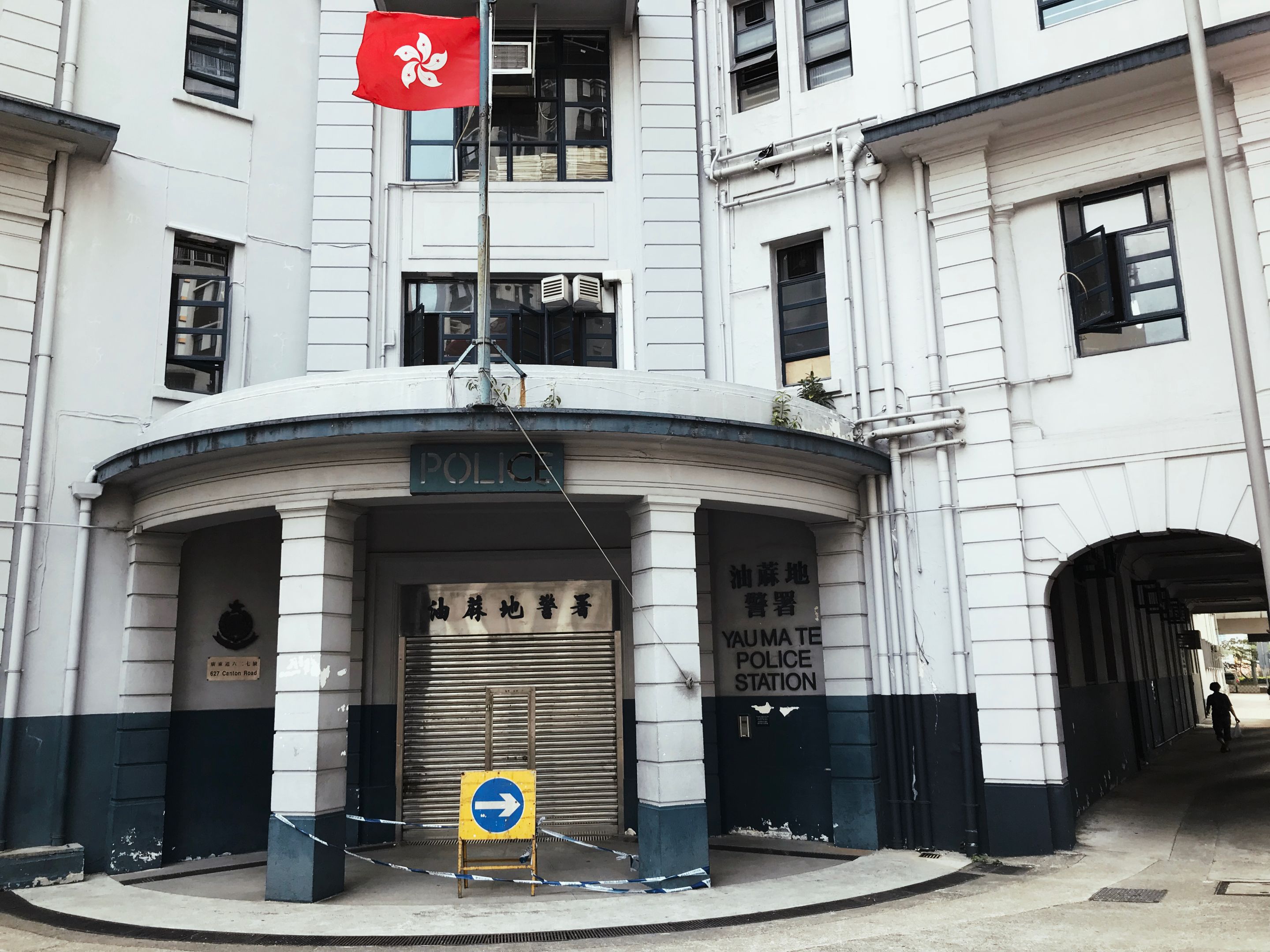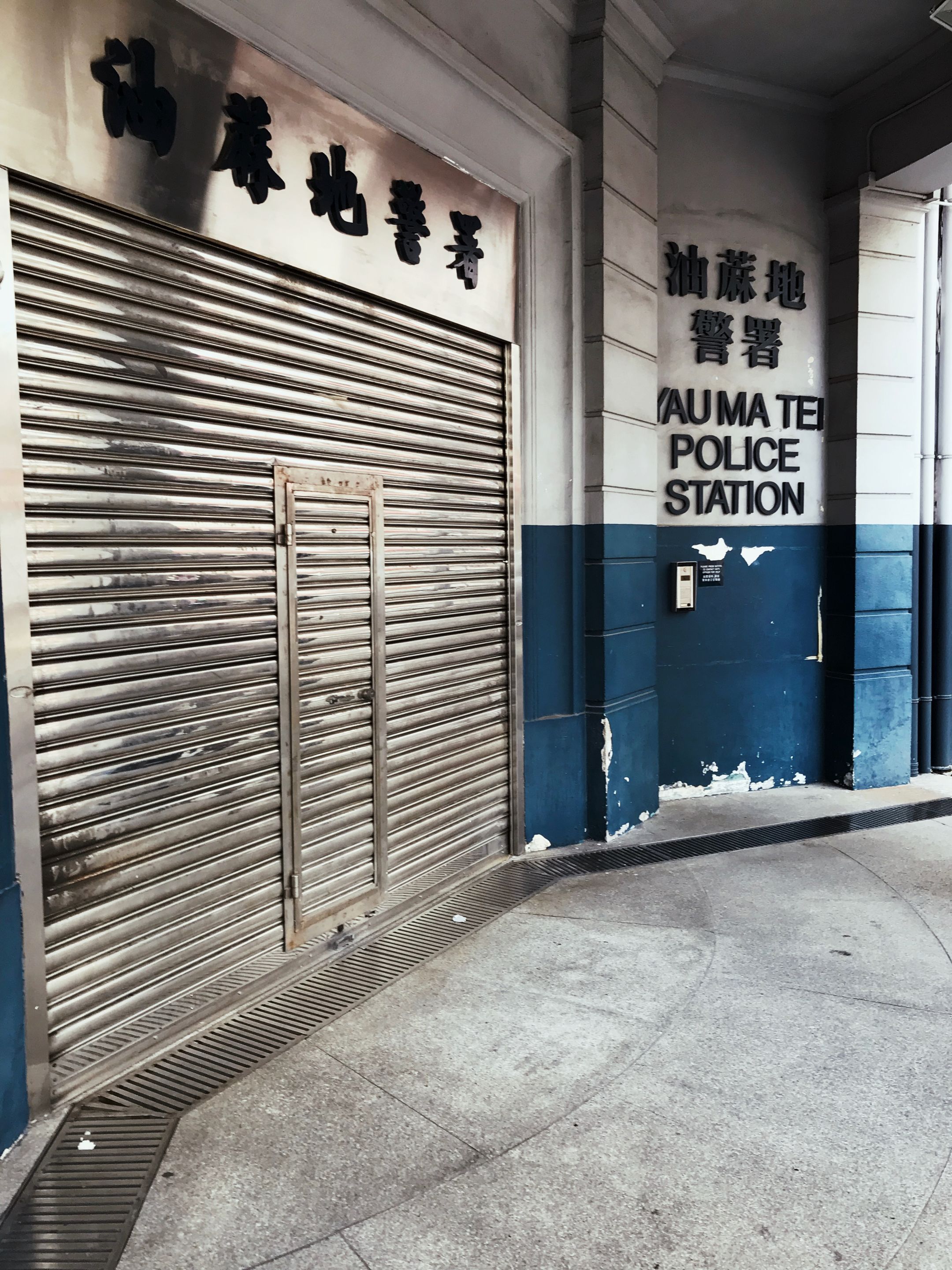 Choi Hung Estate
Too busy with Instagrammers these days, that's the one thing that makes it interesting now if you enjoy people watching.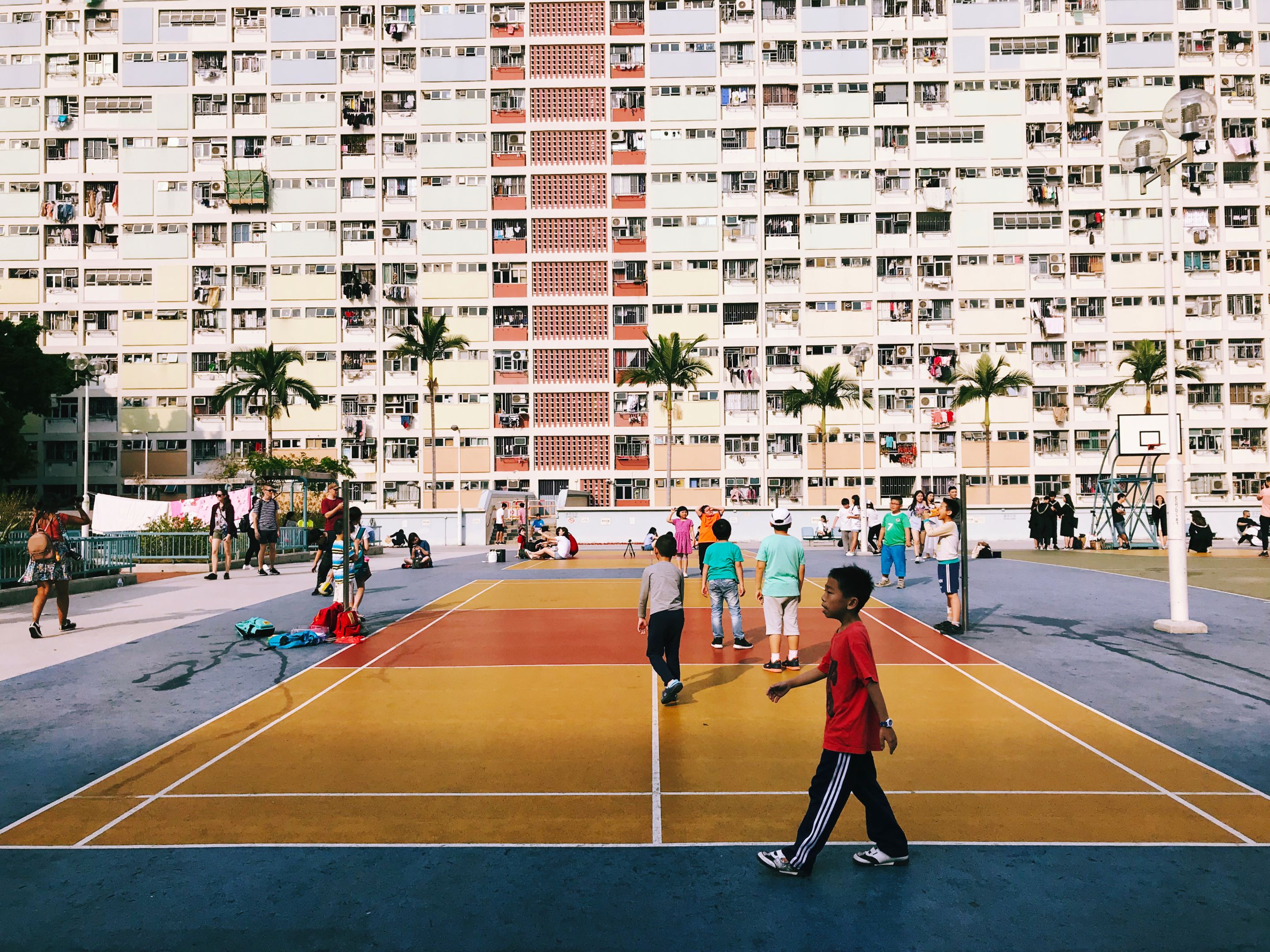 Walking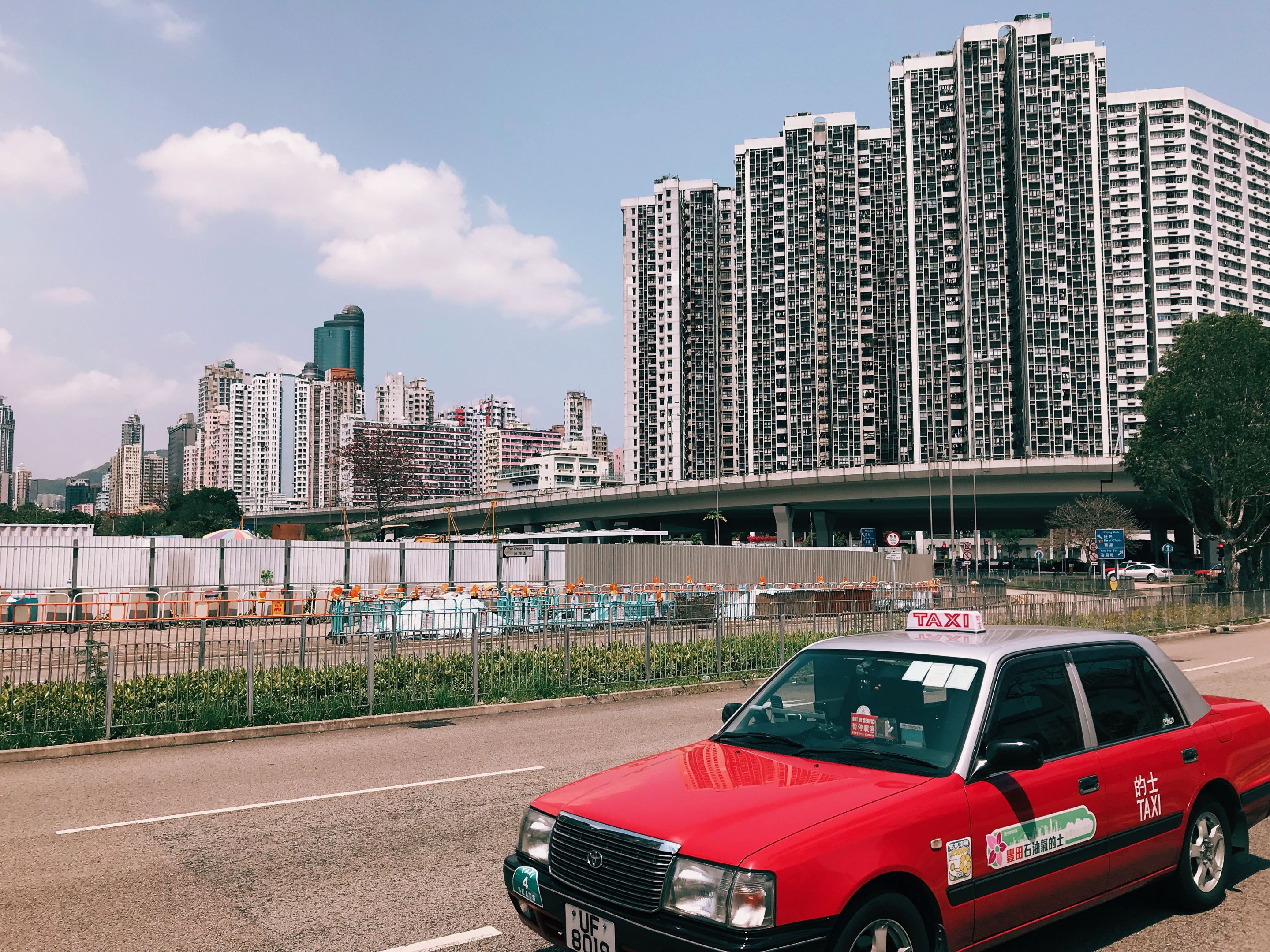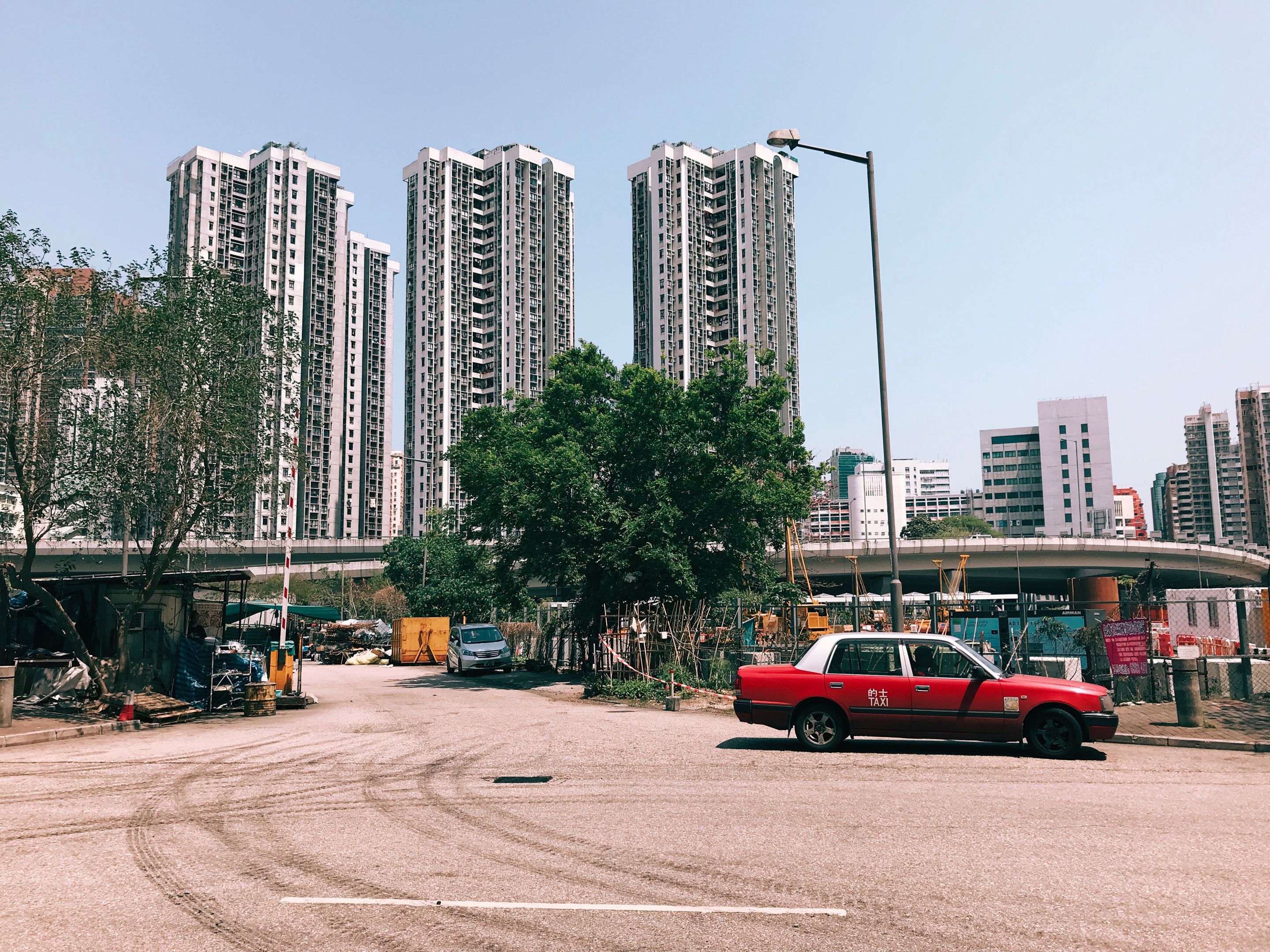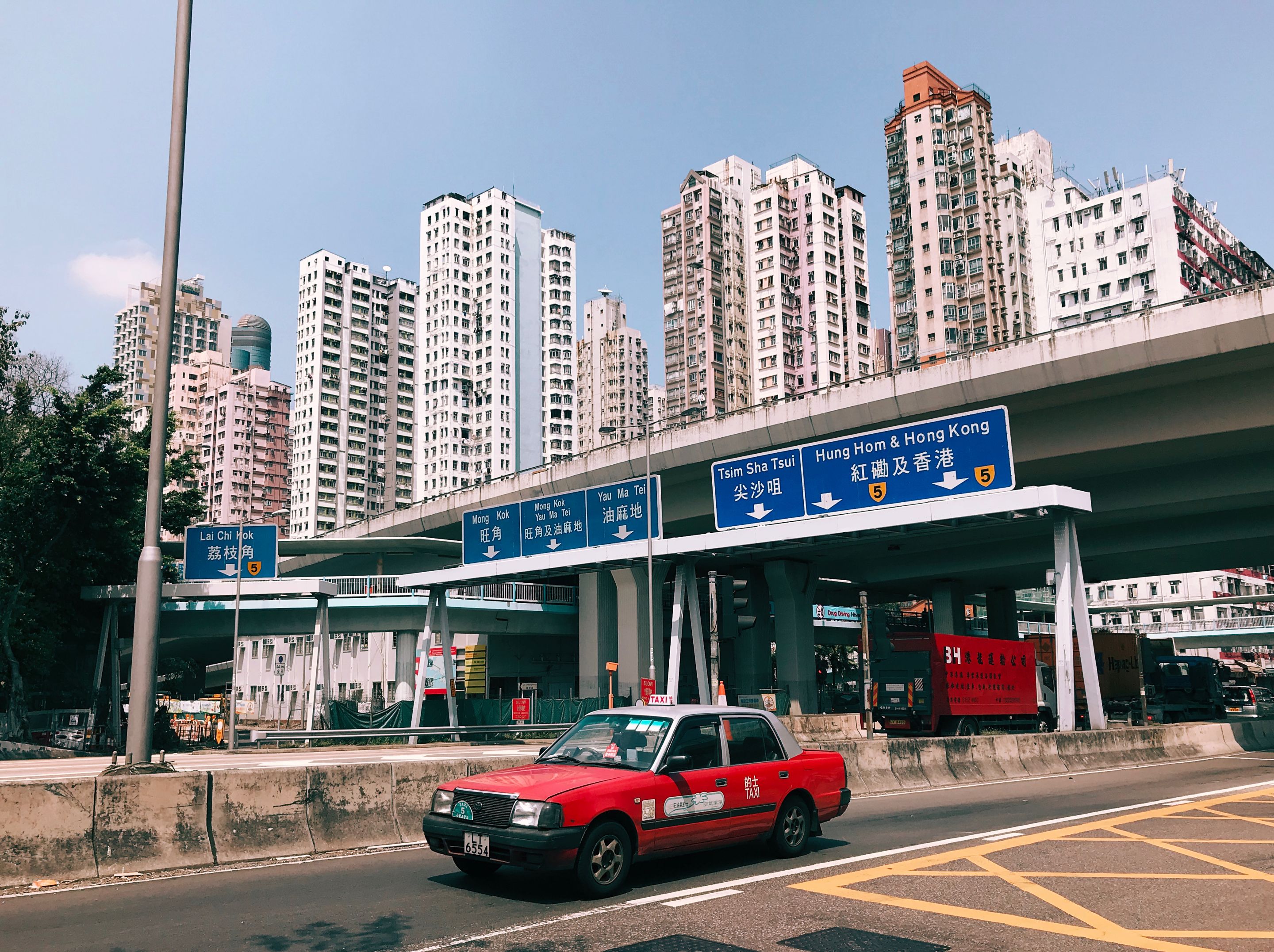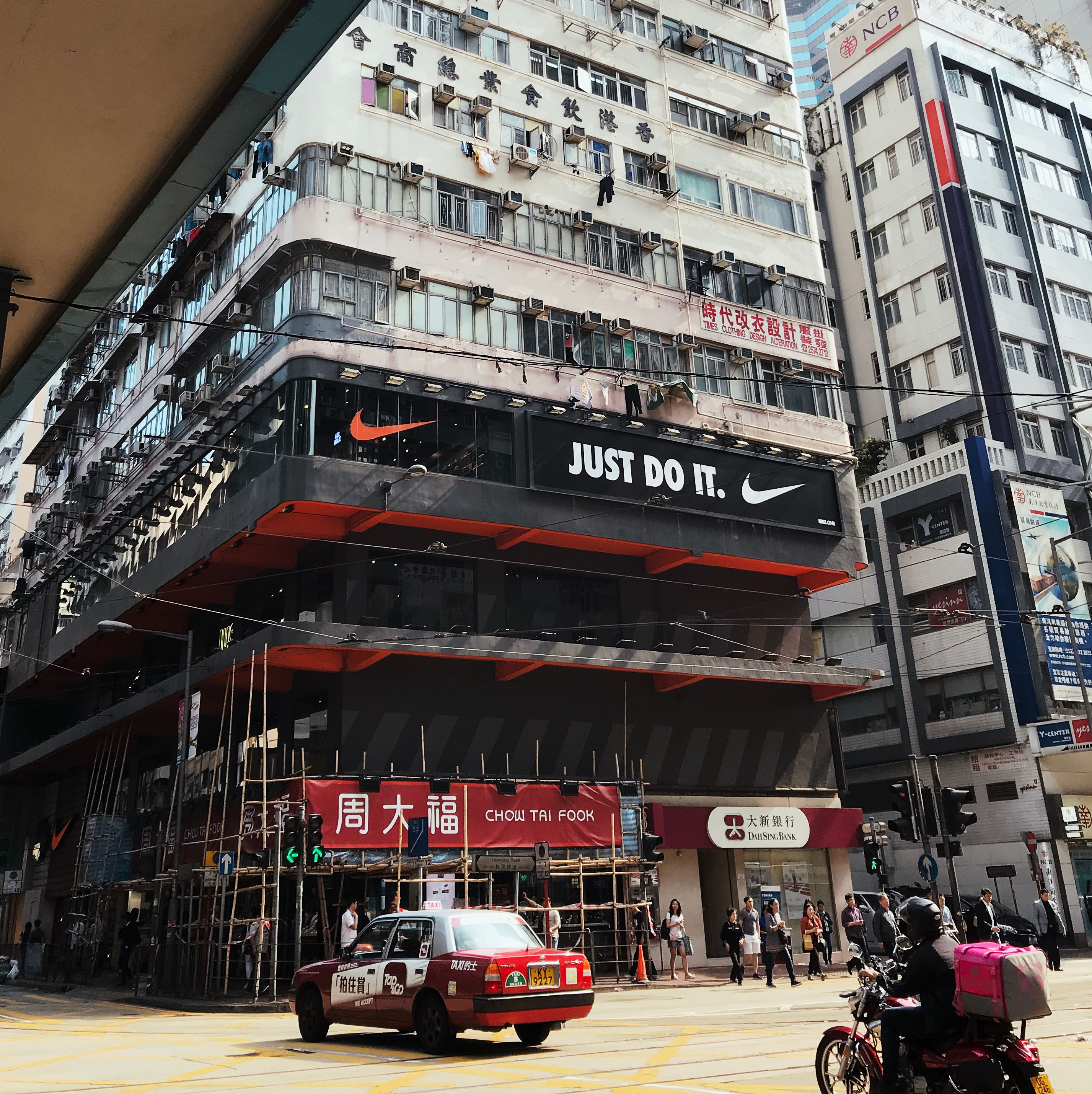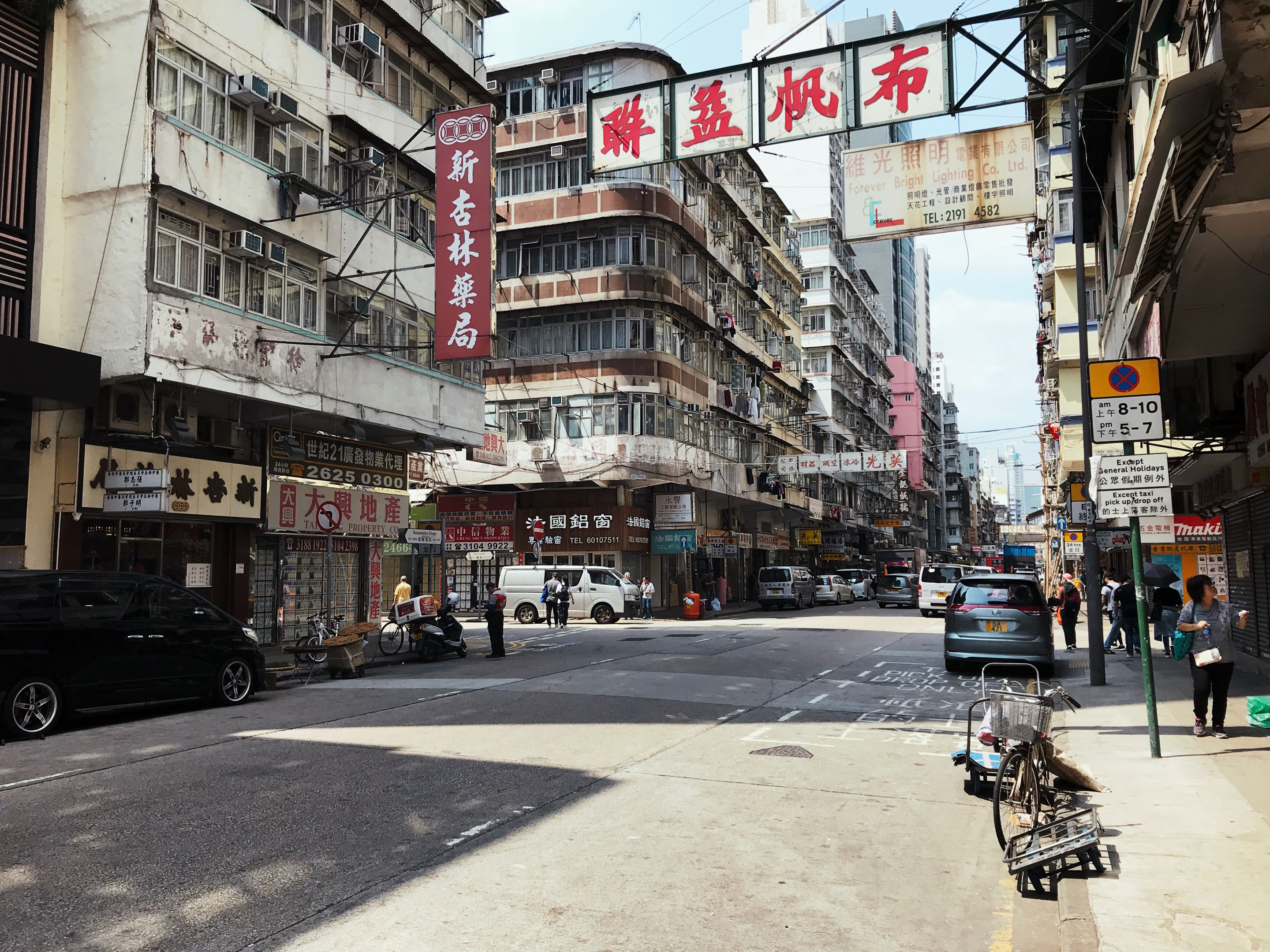 Recommended Cantopop
I want to highlight two albums that I have been listening too a lot in the past months.
Leslie Cheung's album 常在心頭 with my favorite song: 癡心 and 一片痴 (YouTube)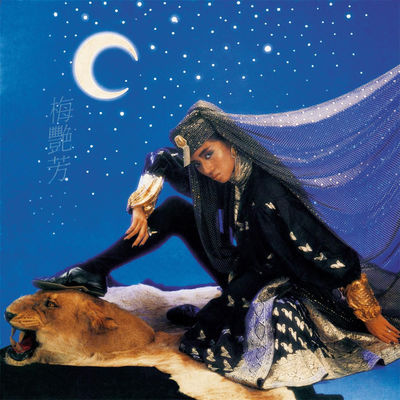 Anita Mui's album 妖女 with my favorite song: 邁向新一天 (YouTube)
Overall it was a great trip and I can only recommend the city, if you are going make sure to plan some down days to go to the beach or do a hike.
If this sparked your interest I'd suggest to watch Anthony Bourdain's Hong Kong episode as it was one of his best. Featuring an array of interesting people like Christopher Doyle who was the cinematographer of "In the mood for love". Sadly Bourdain passed away since I started writing this post.